Quality Used Motorcycles in Weston-Super-Mare and Somerset
Quality Used Motorcycles in Weston-Super-Mare and Somerset
Weston Motorcycles always have a wide range of used and pre loved bikes and scooters in stock all at competitive pricing. take a look at some of our current stock below or better still please contact our sales team or visit our showroom to view available bikes.
If you have a motorcycle or scooter for sale please contact one of our sales team as we may be able to offer you an attractive option. we regulary sell bikes on behalf of our customers. your safety is always our main concern and all used bikes are pre-inspected by our Trained Technicians before delivery to our customers.
Follow us on Facebook to See all Our Used Motorbikes for Sale and Deals in Weston Super-Mare
Our facebook page gets updated regularly showing you all of the latest used motorcycle deals and sales we have at Weston Super-Mare and Somerset. 
Make BMW
Model S1000RR M SPORT
Year 2020
Engine 1000CC
Mileage 5834
Colour White/Blue
Price £16295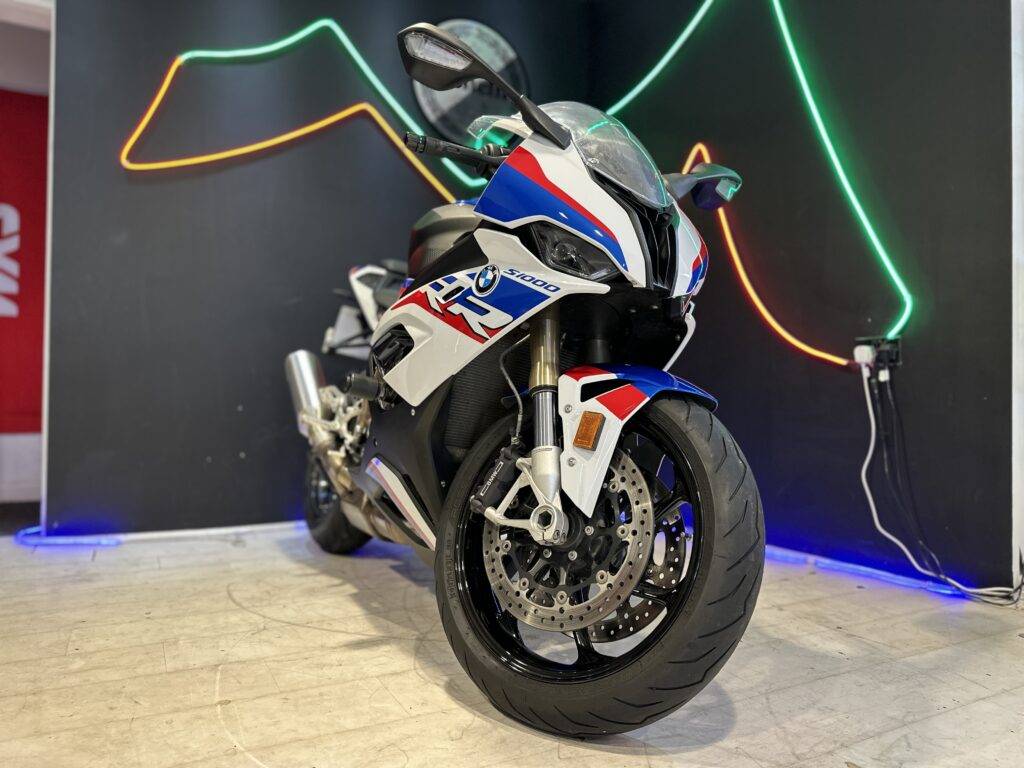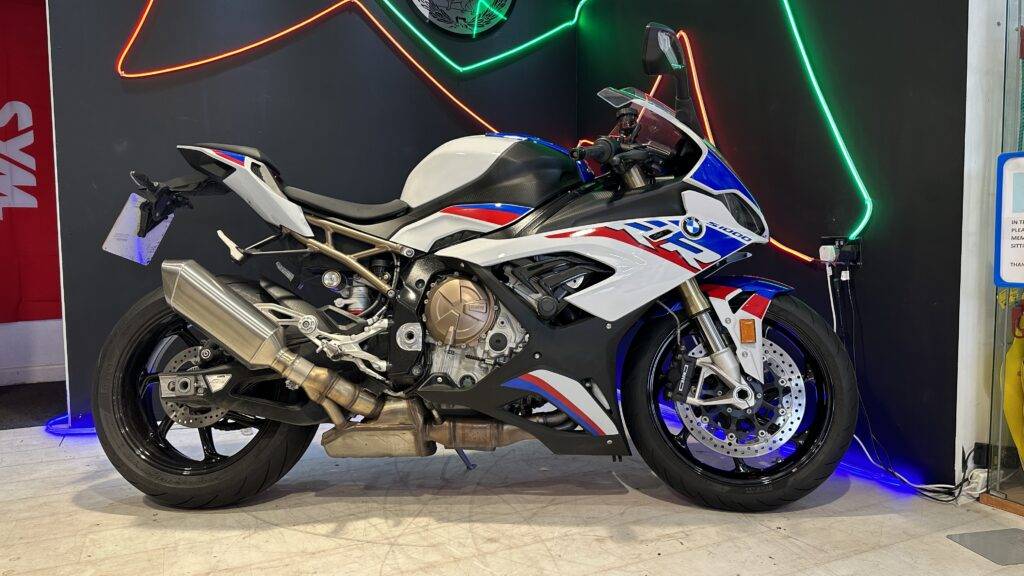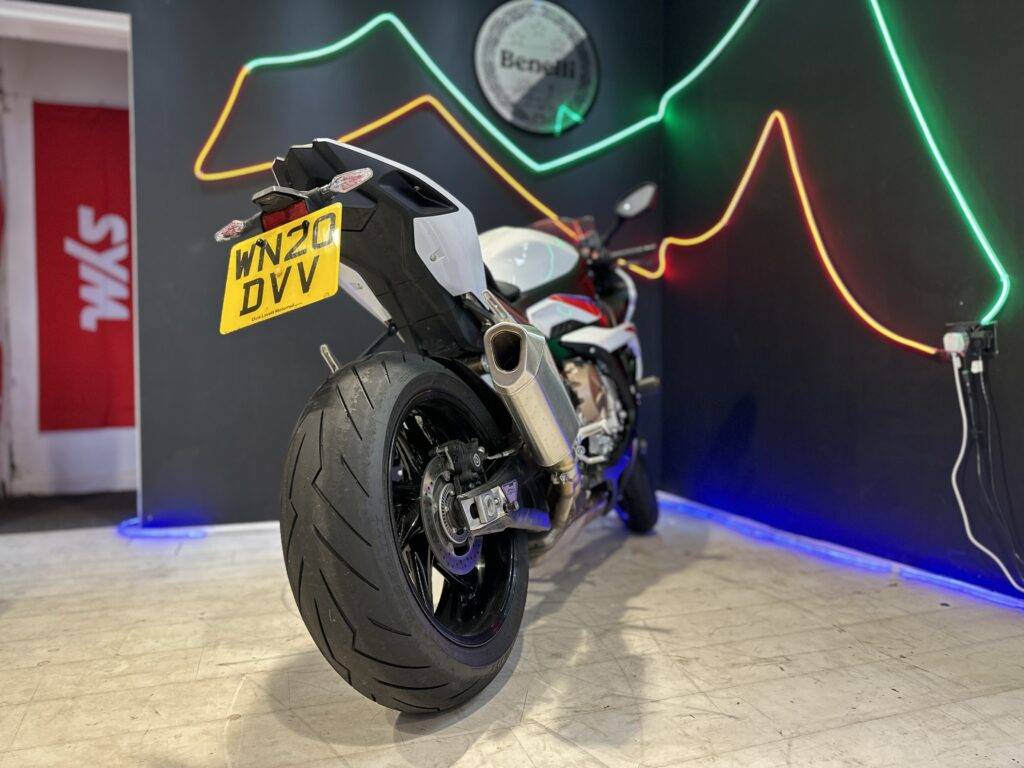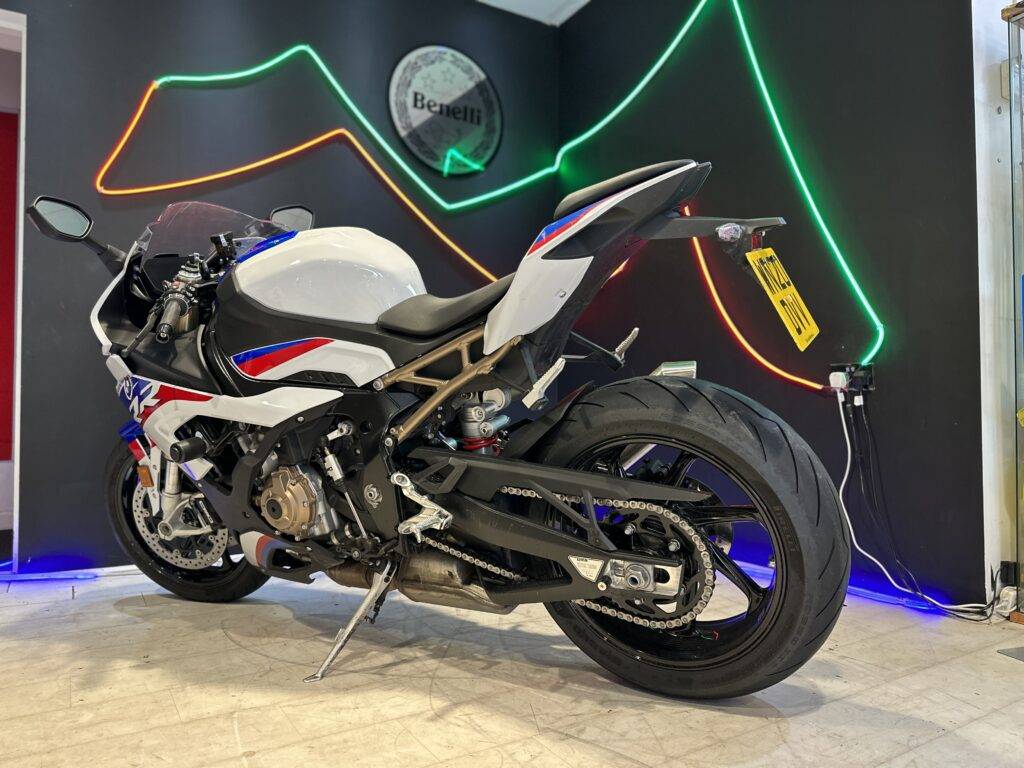 2019 Triumph Tiger 800 XCx
Make Triumph
Model Tiger 800 XCx
Year 2019
Engine 800CC
Mileage 9707
Colour Blue
Price was £8395 now £7995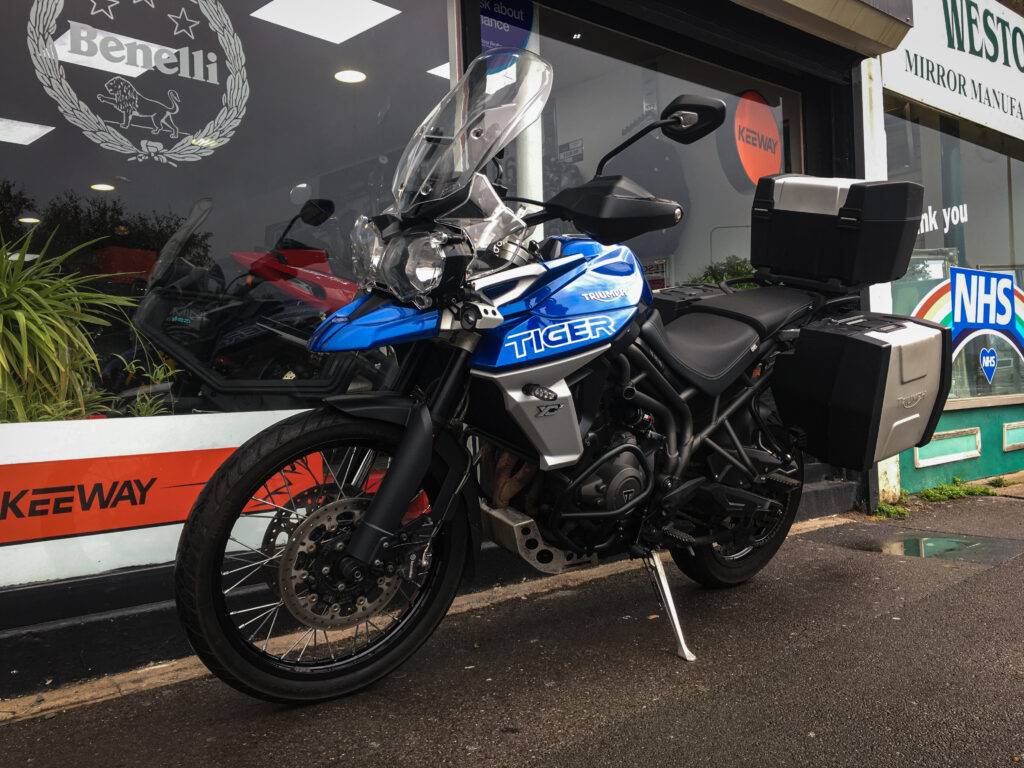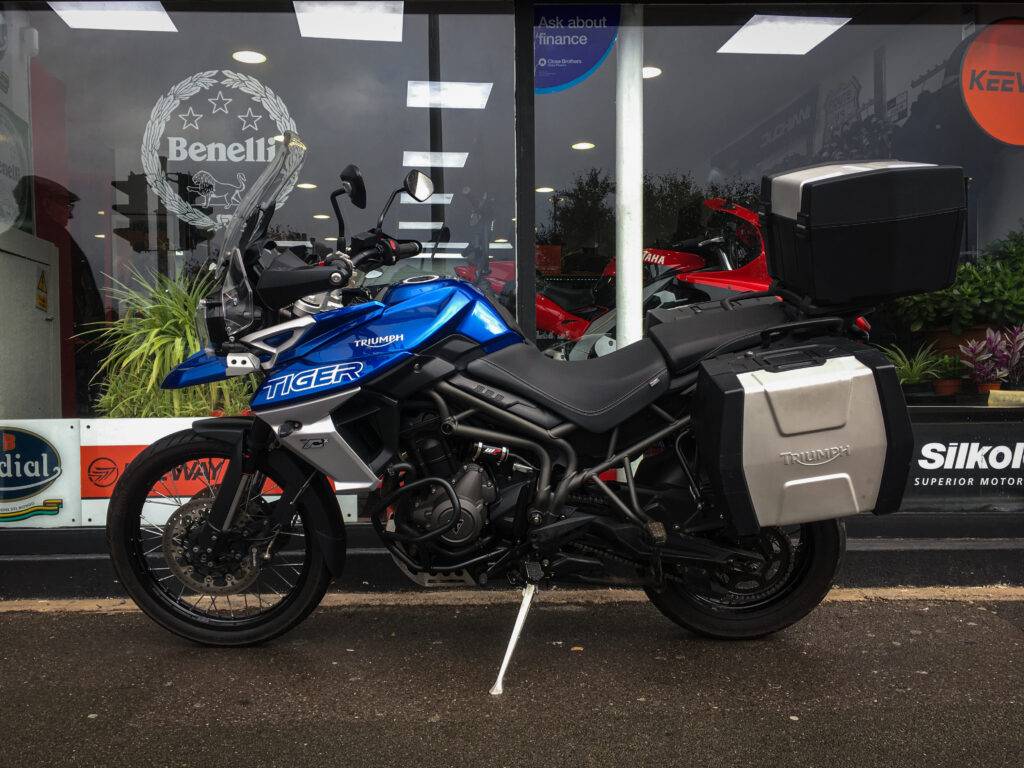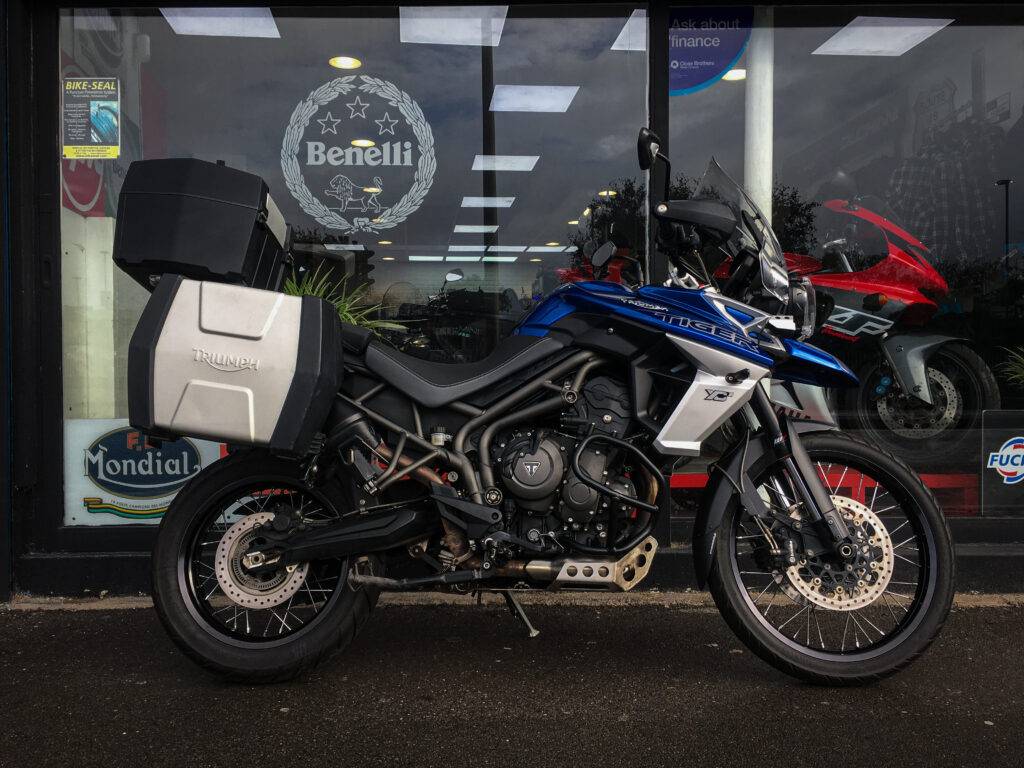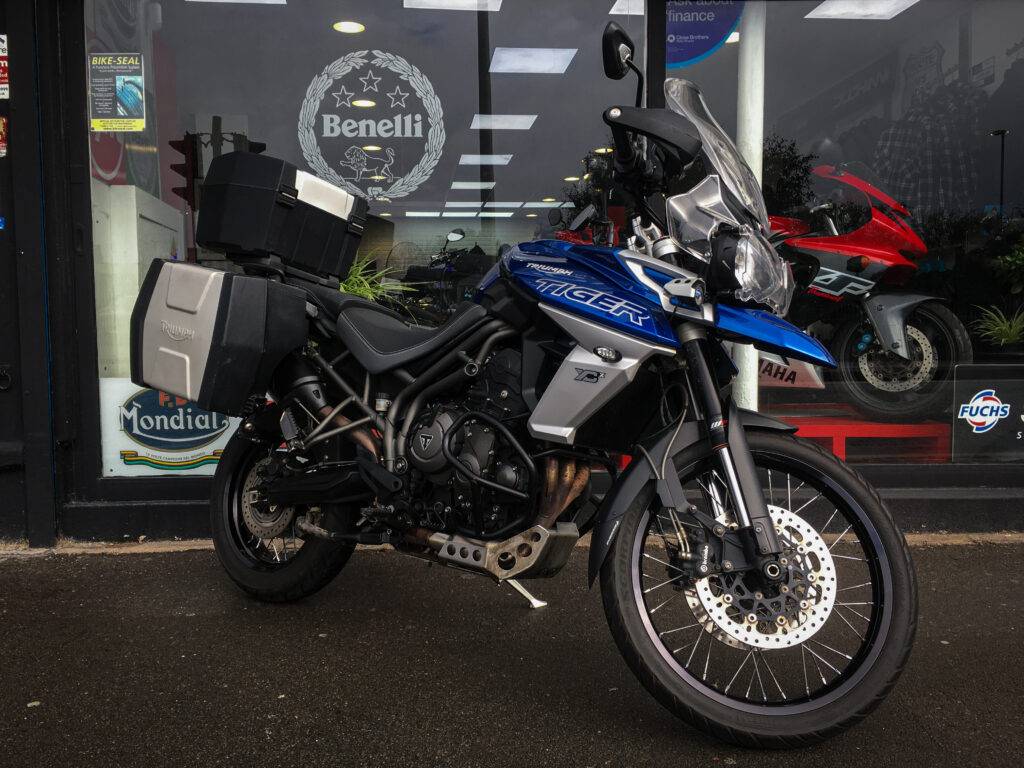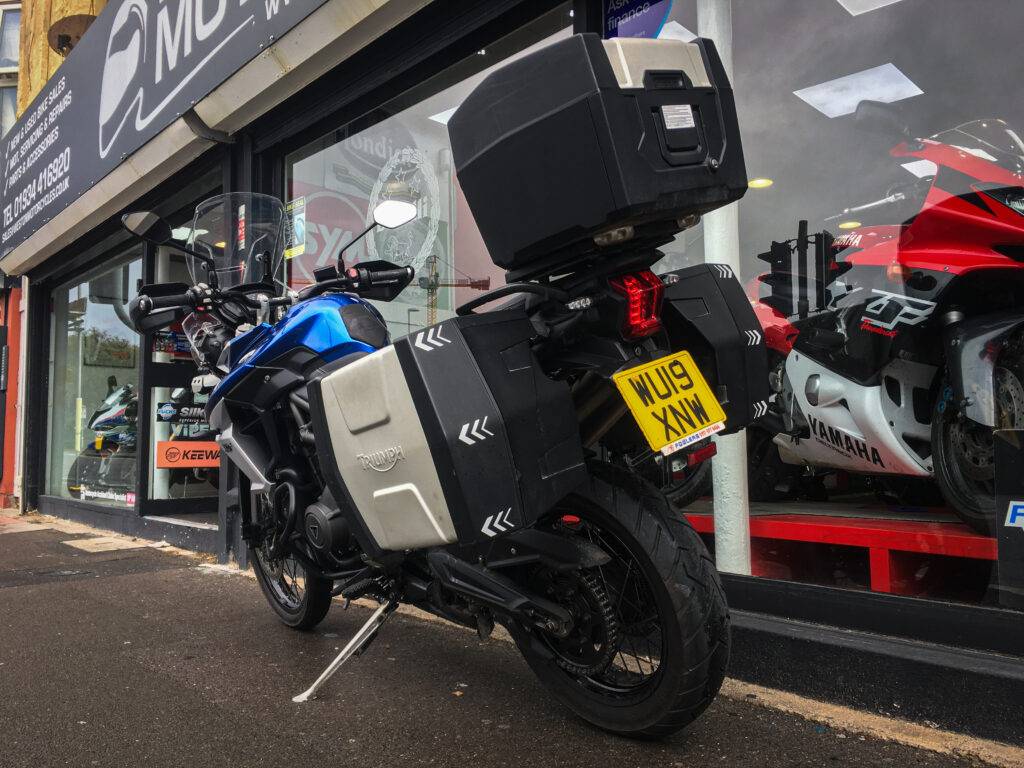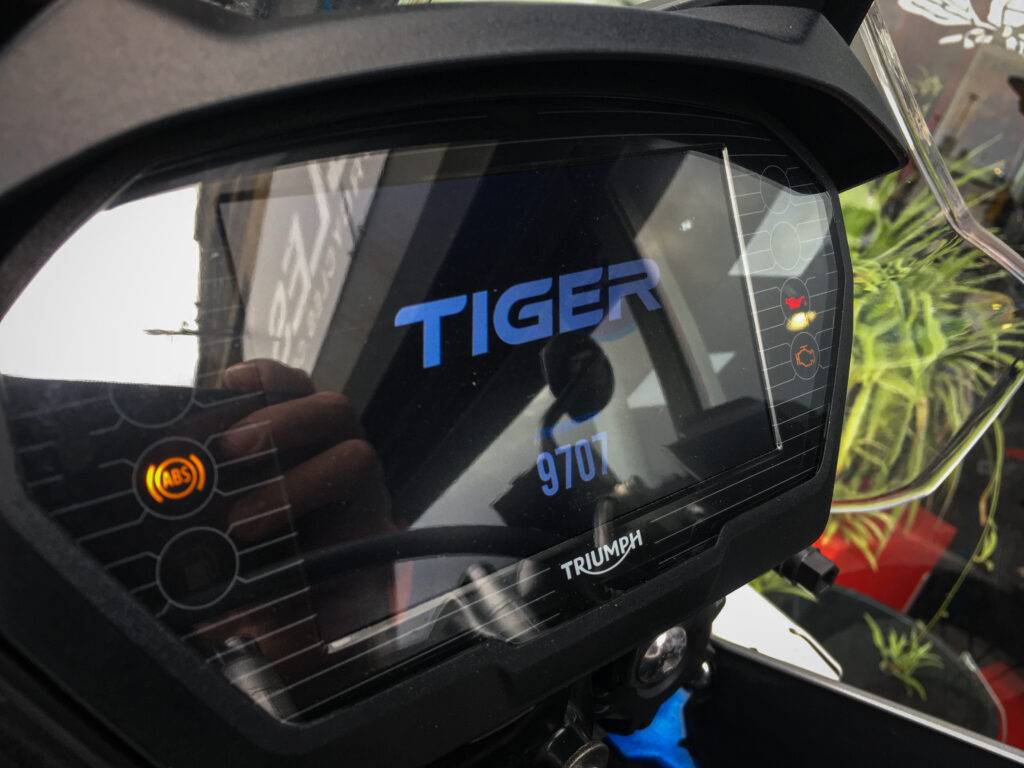 Make                  Yamaha 
Model                 YZF R1 
Year                    1999
Engine                1000CC 
Mileage              30245
Colour                 White/Red 
Price                    £3595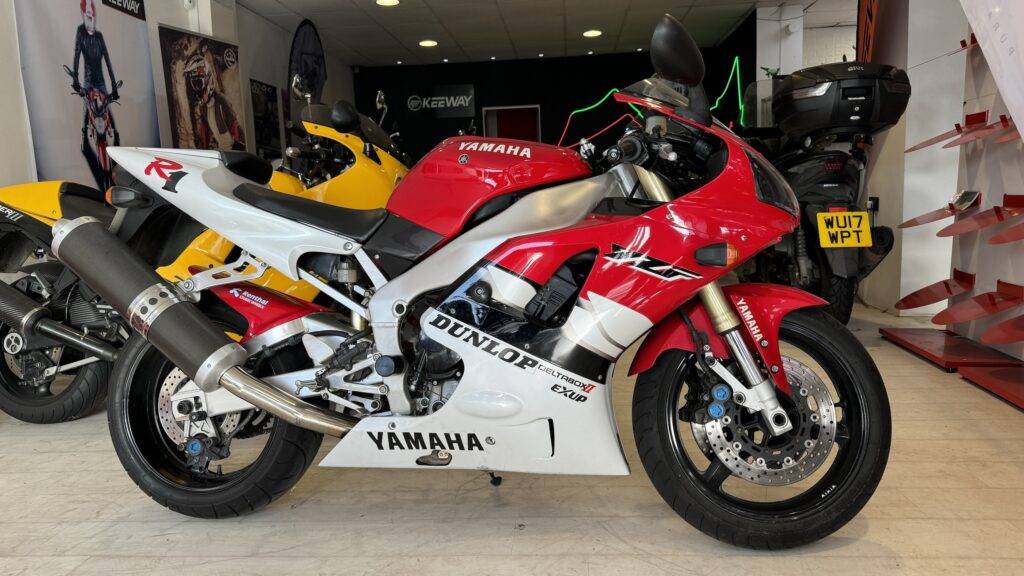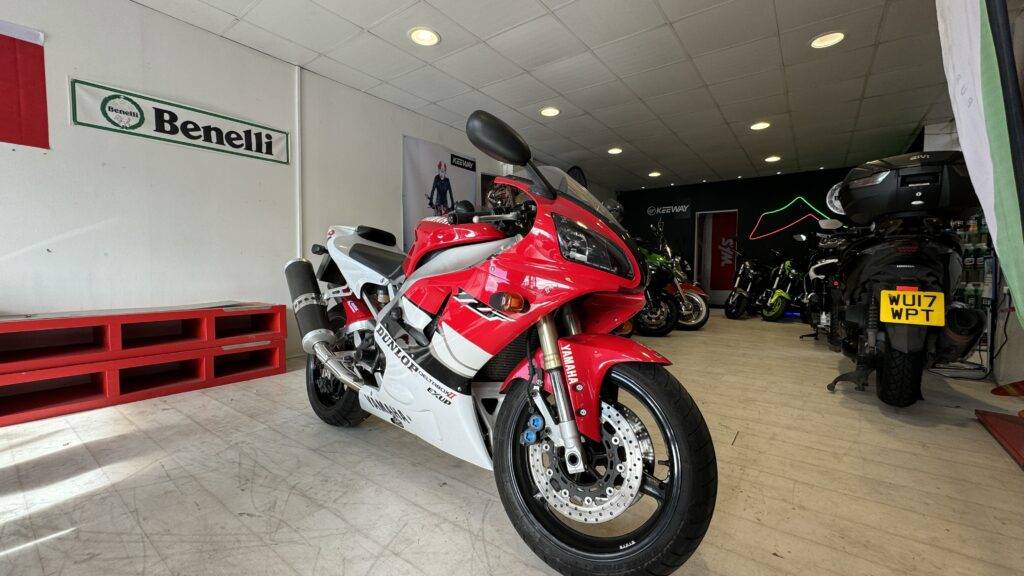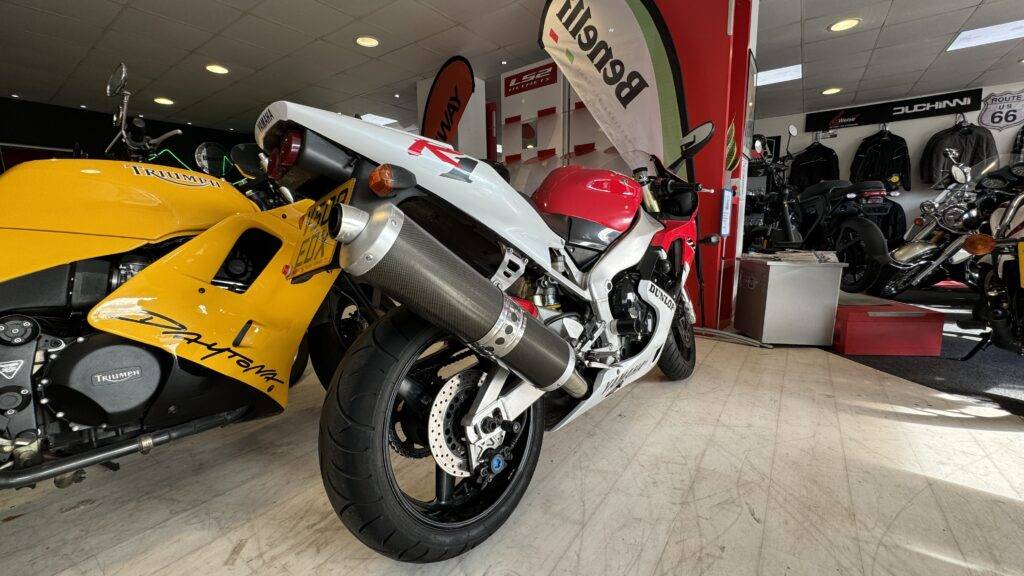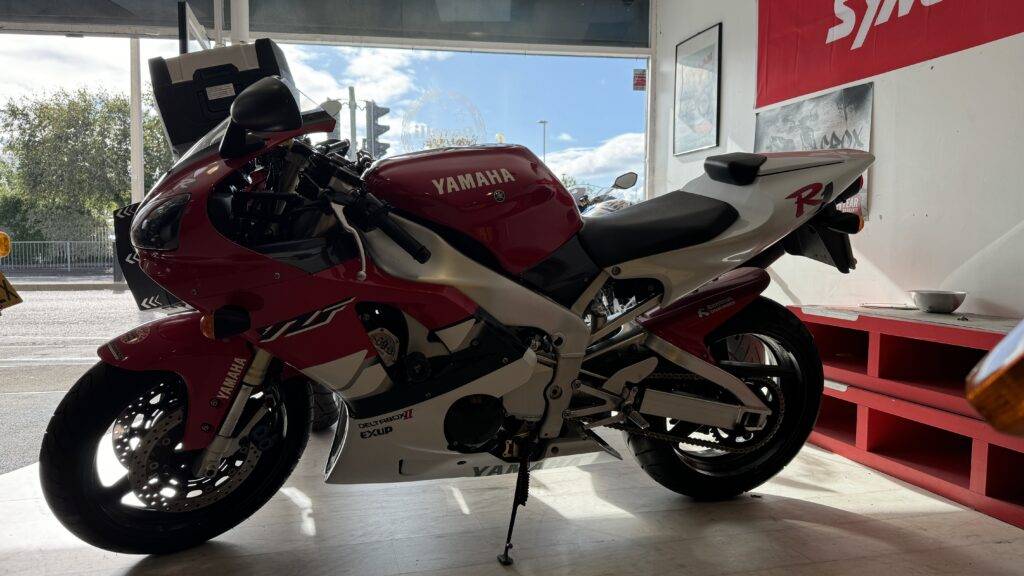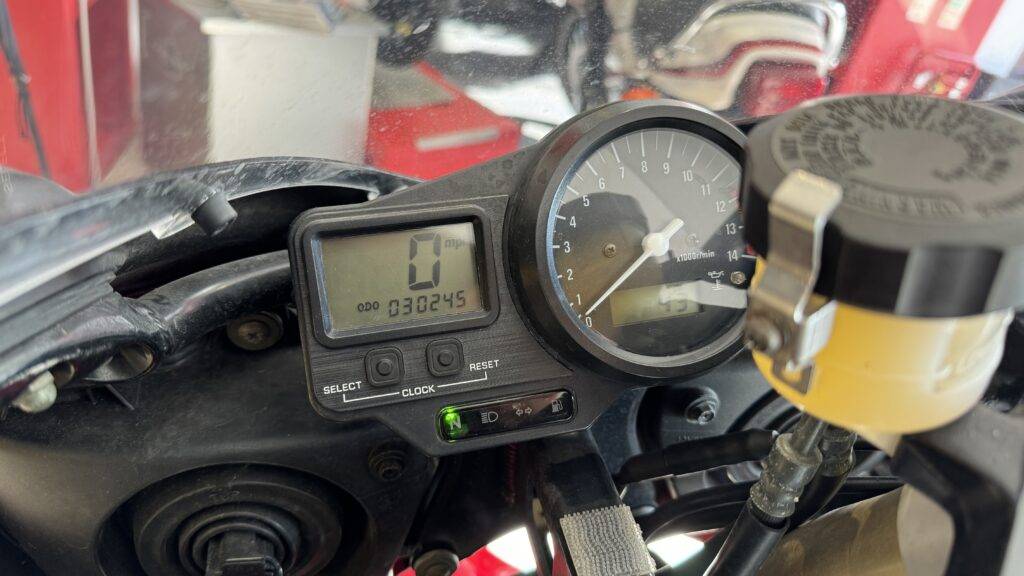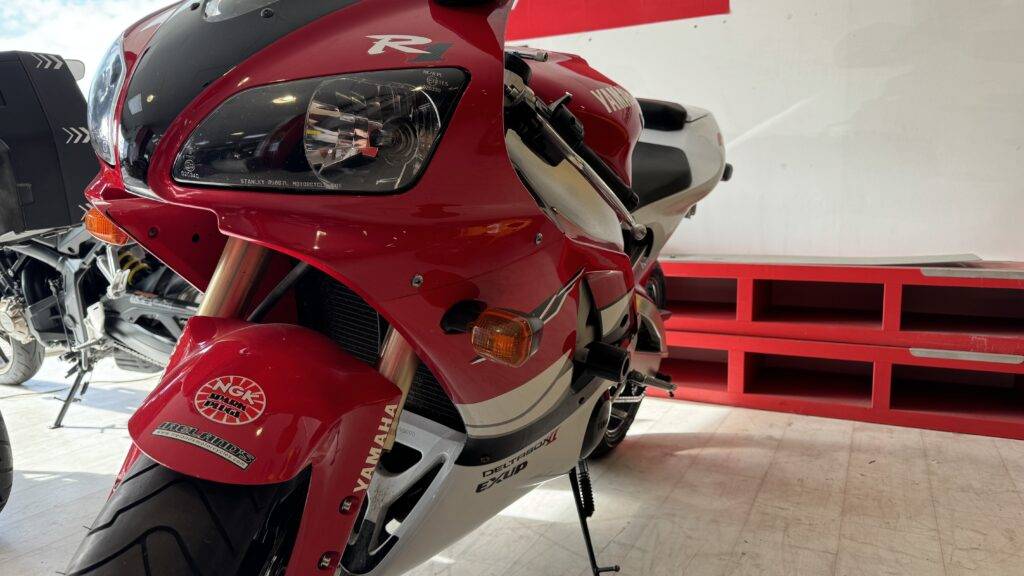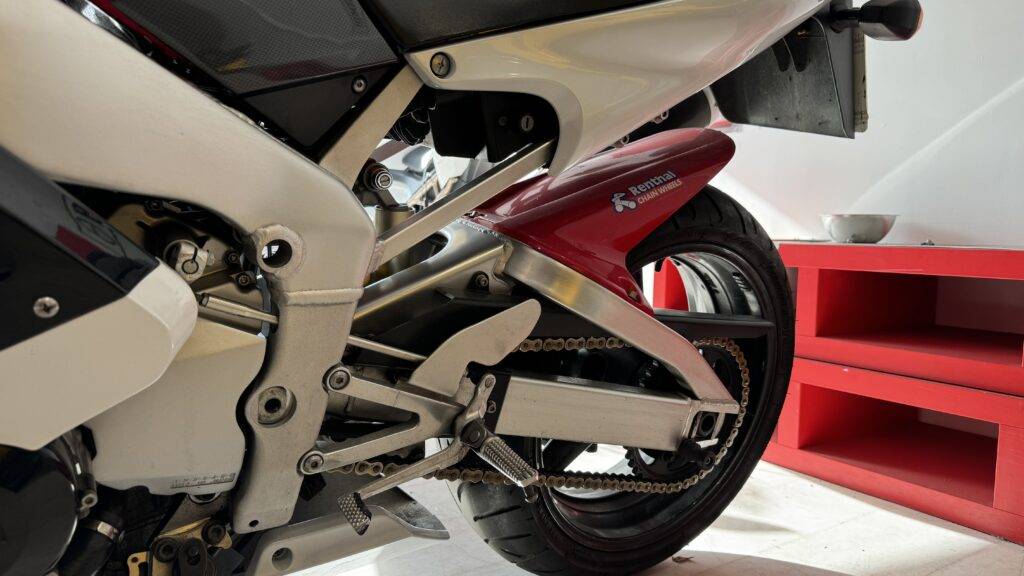 Make                  Yamaha 
Model                 XVS 1100
Year                    2002
Engine                1100CC 
Mileage              14777
Colour                 Grey/Green 
Price                    £4495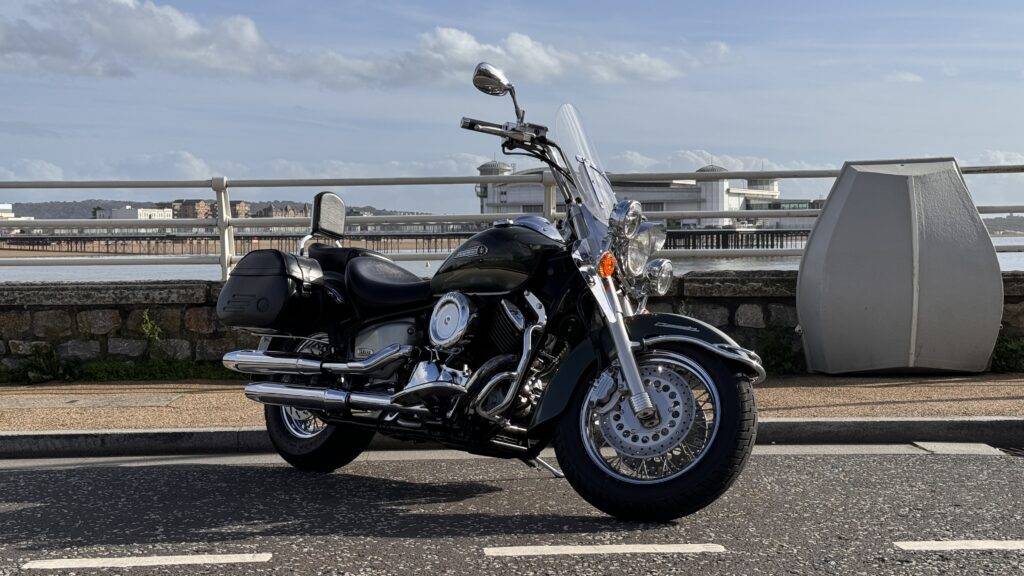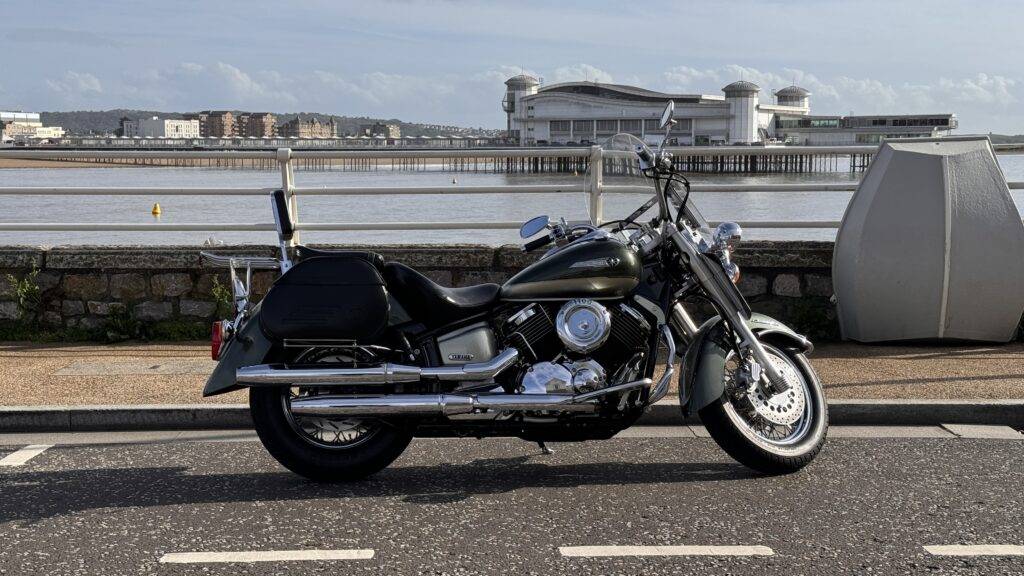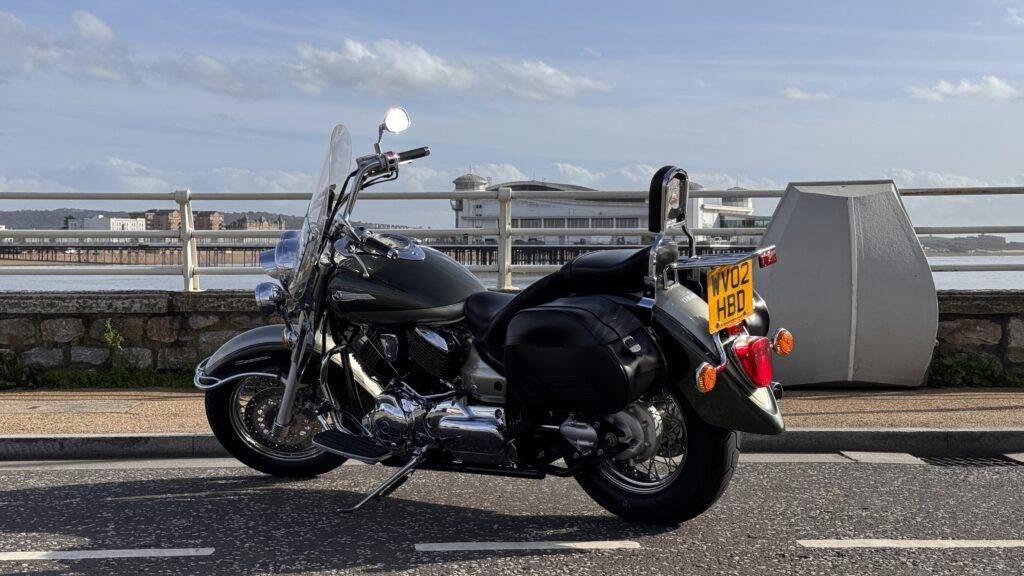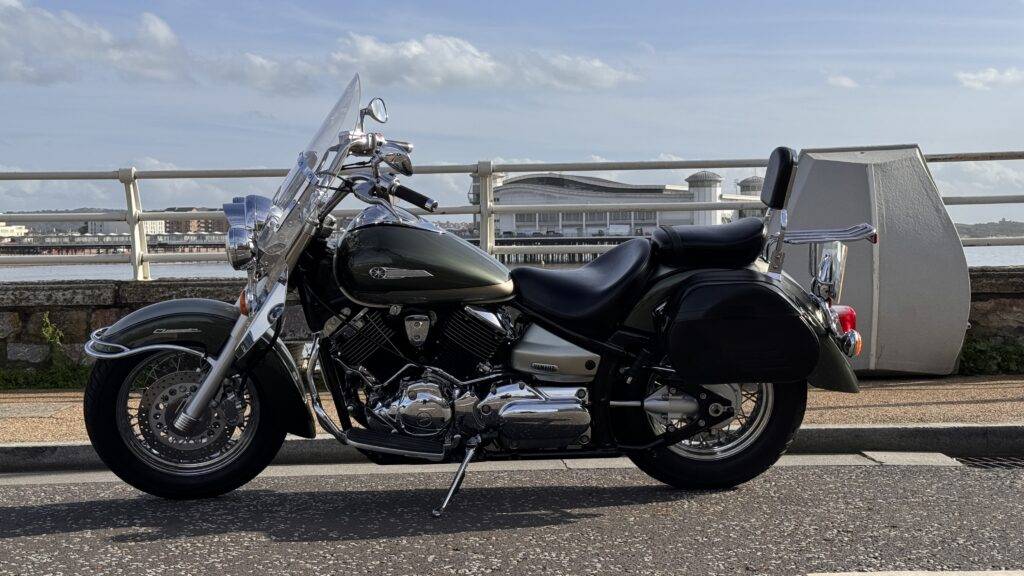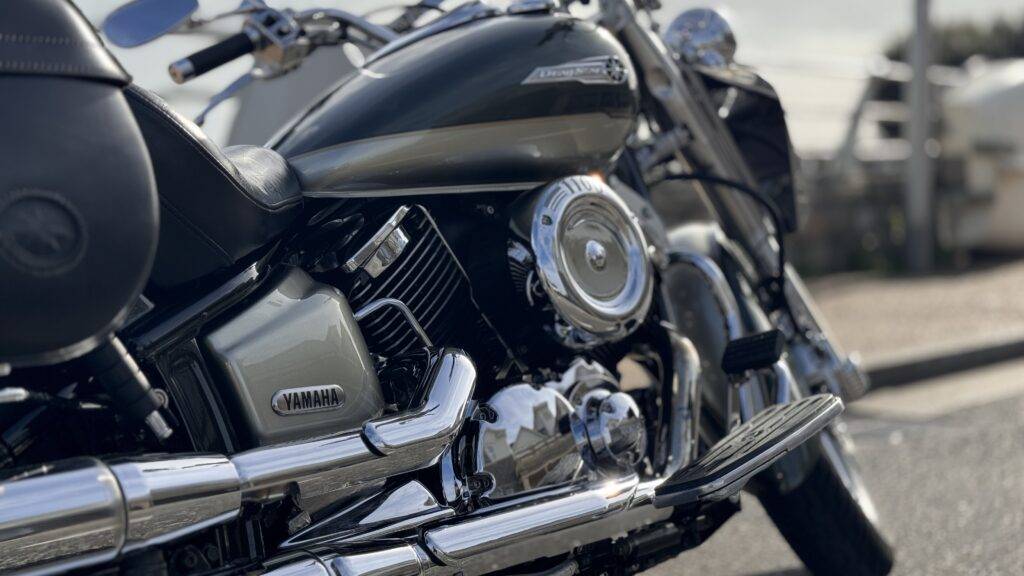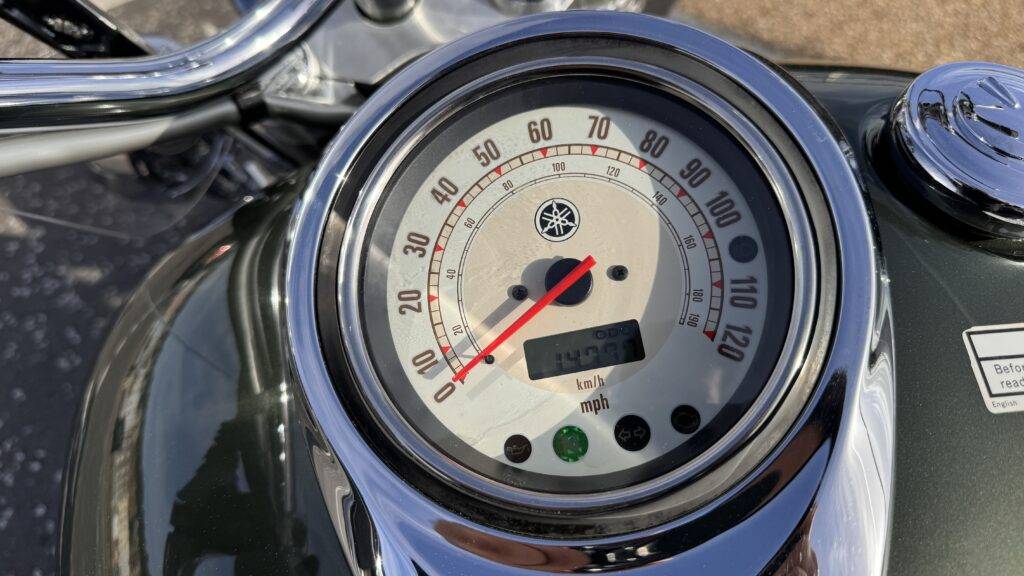 1972 Norton Commando 750 Combat
Make                  Norton 
Model                 Commando  
Year                    1972
Engine                750CC 
Mileage              22274
Colour                 Black
Price                    £7995 o.n.o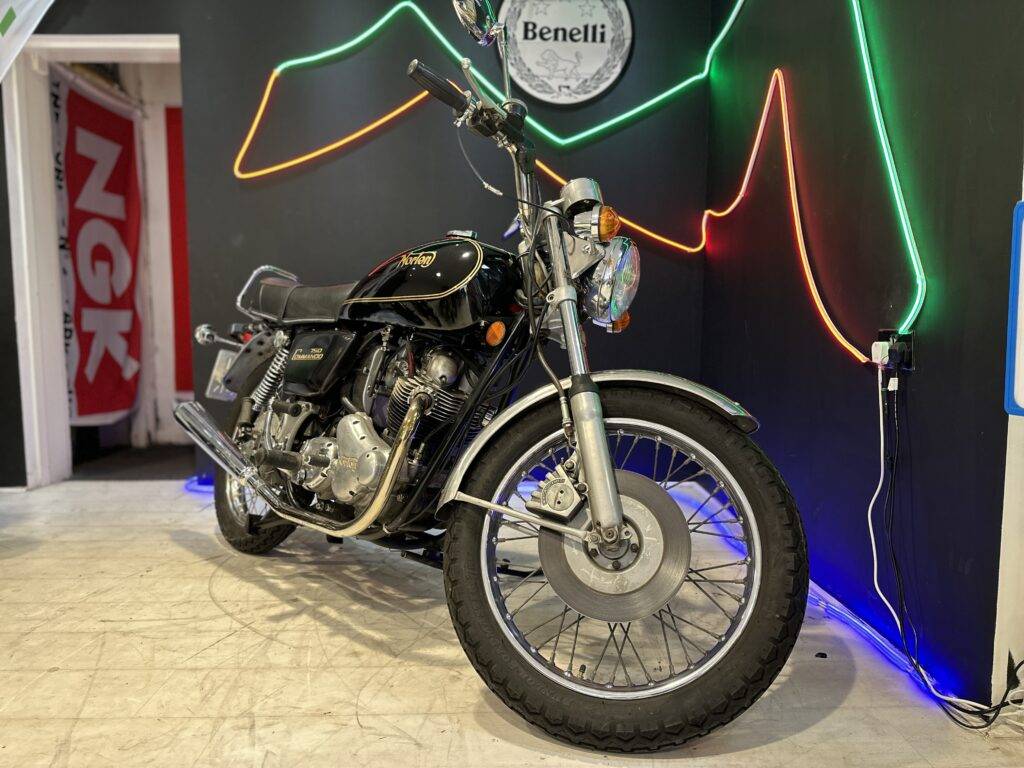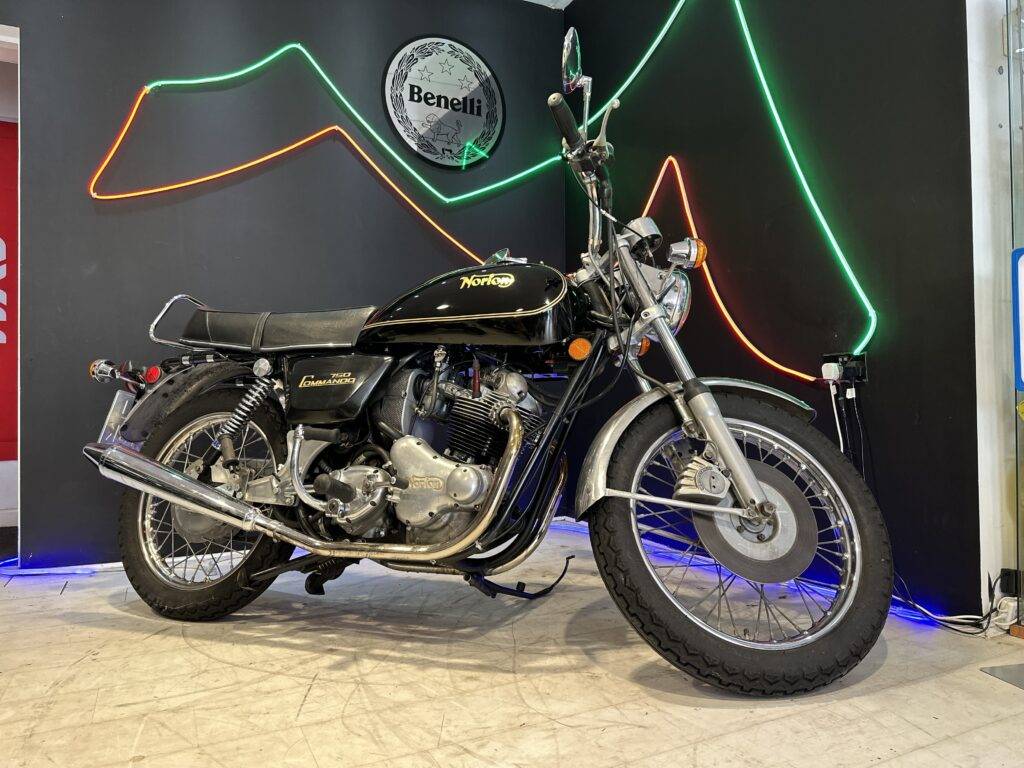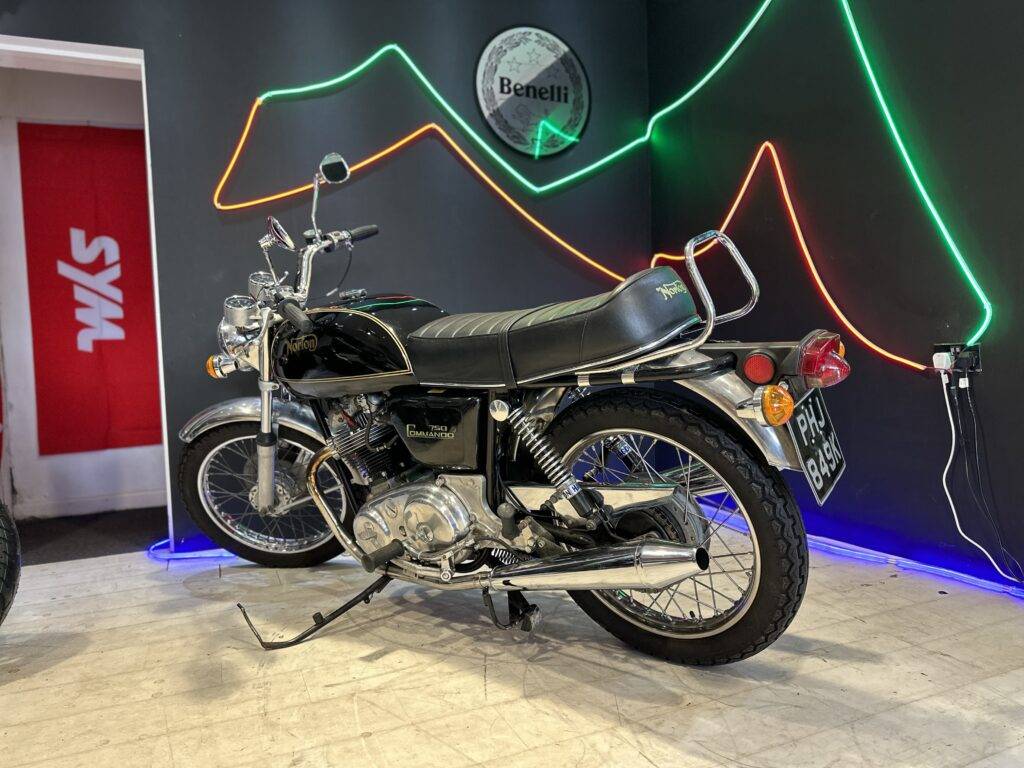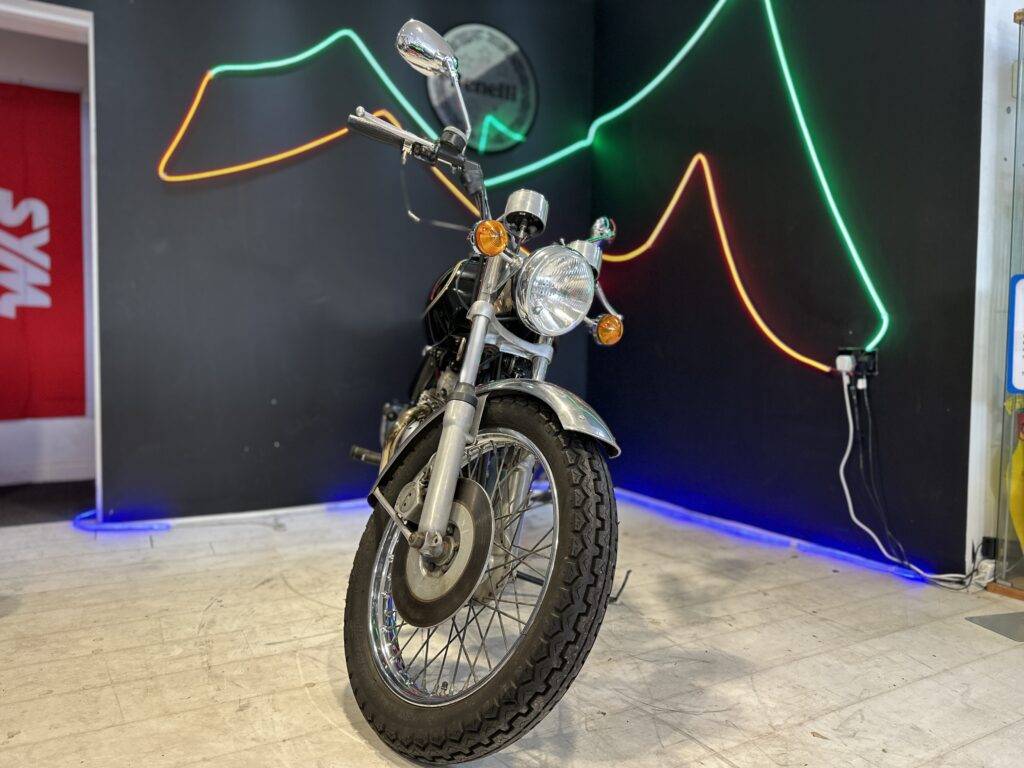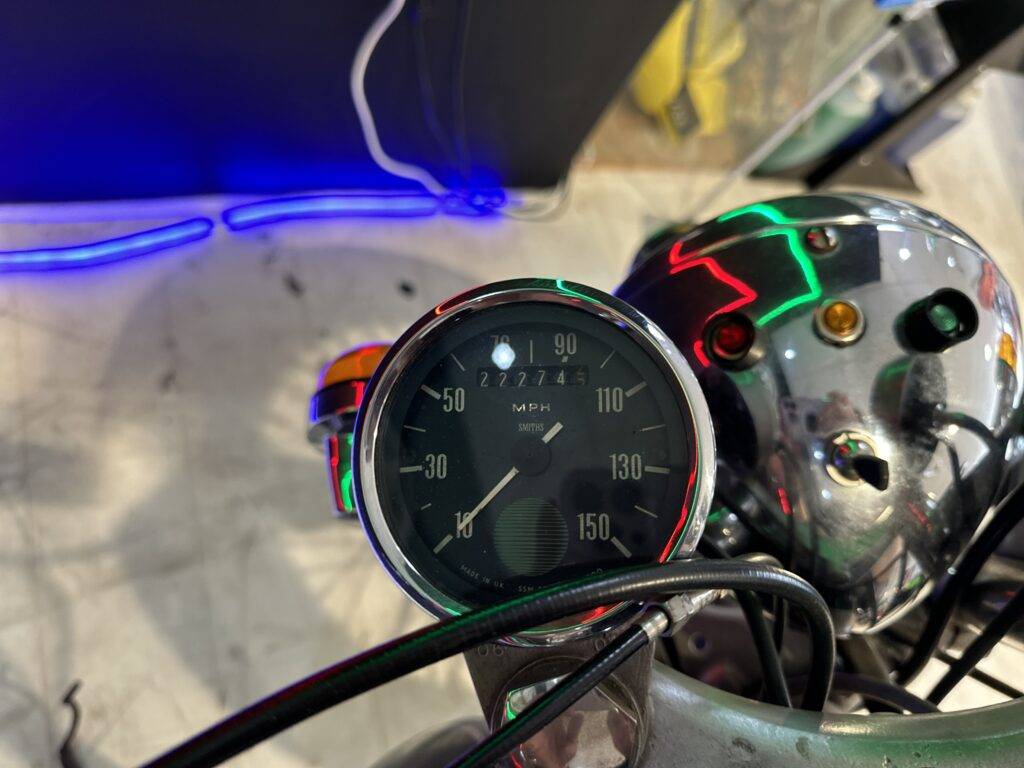 2021 Royal Enfield Interceptor
Make                  Royal Enfield
Model                 Interceptor 
Year                    2021
Engine                650CC 
Mileage              2849
Colour                 Orange
Price                    was £5295 now £4995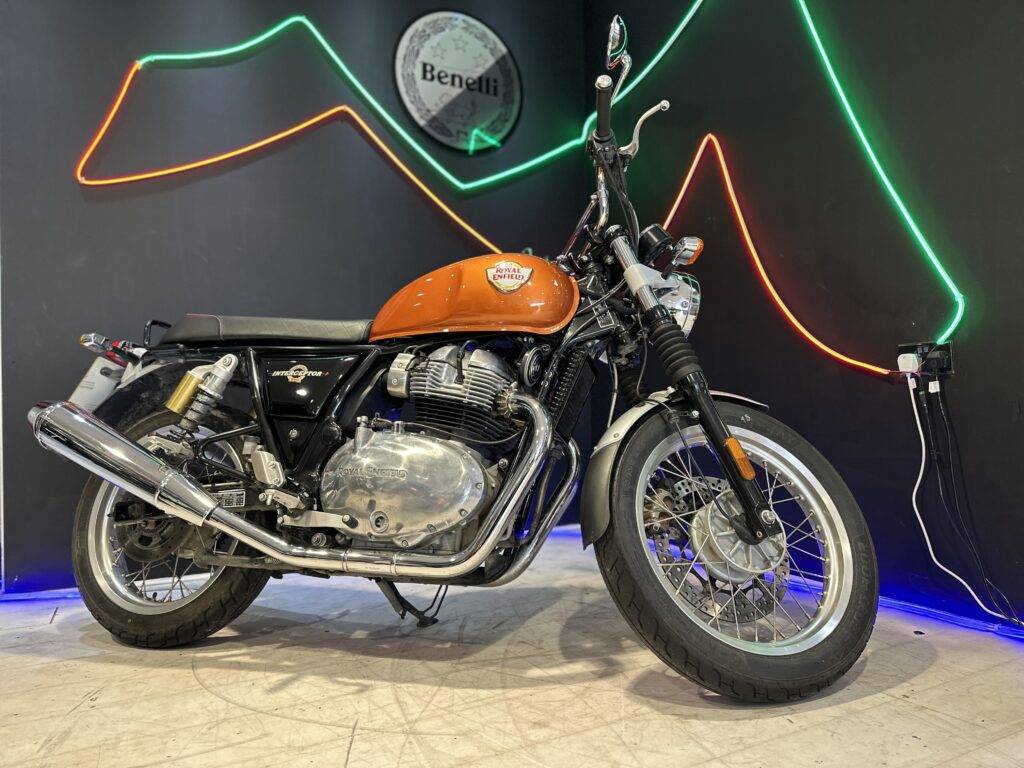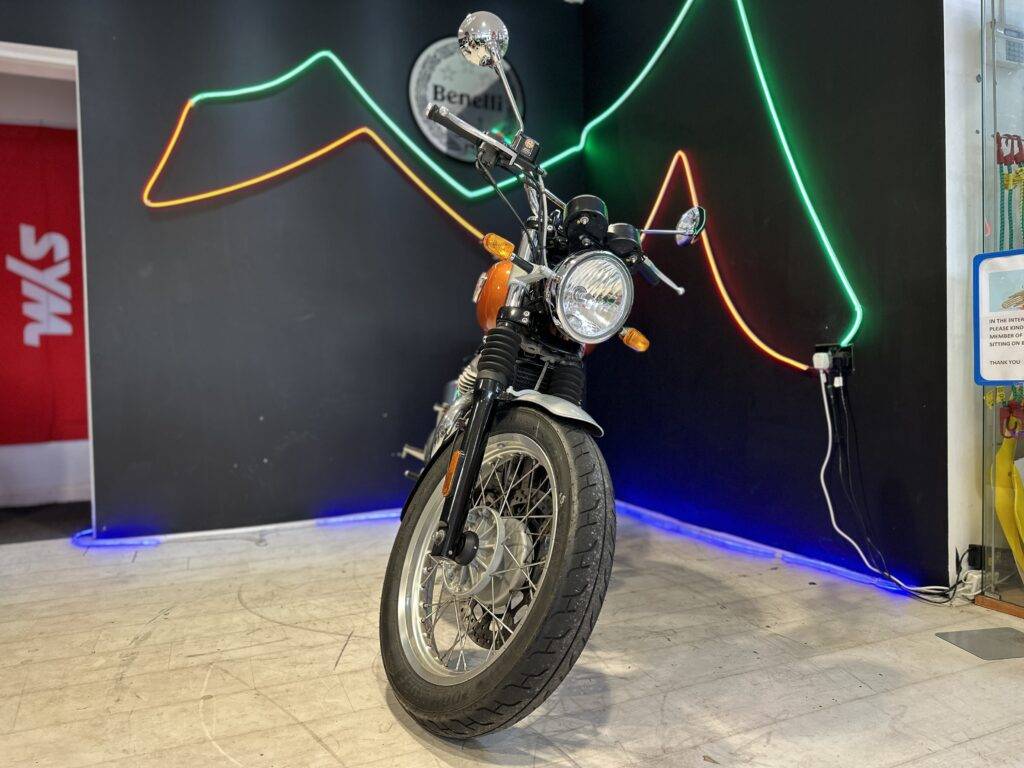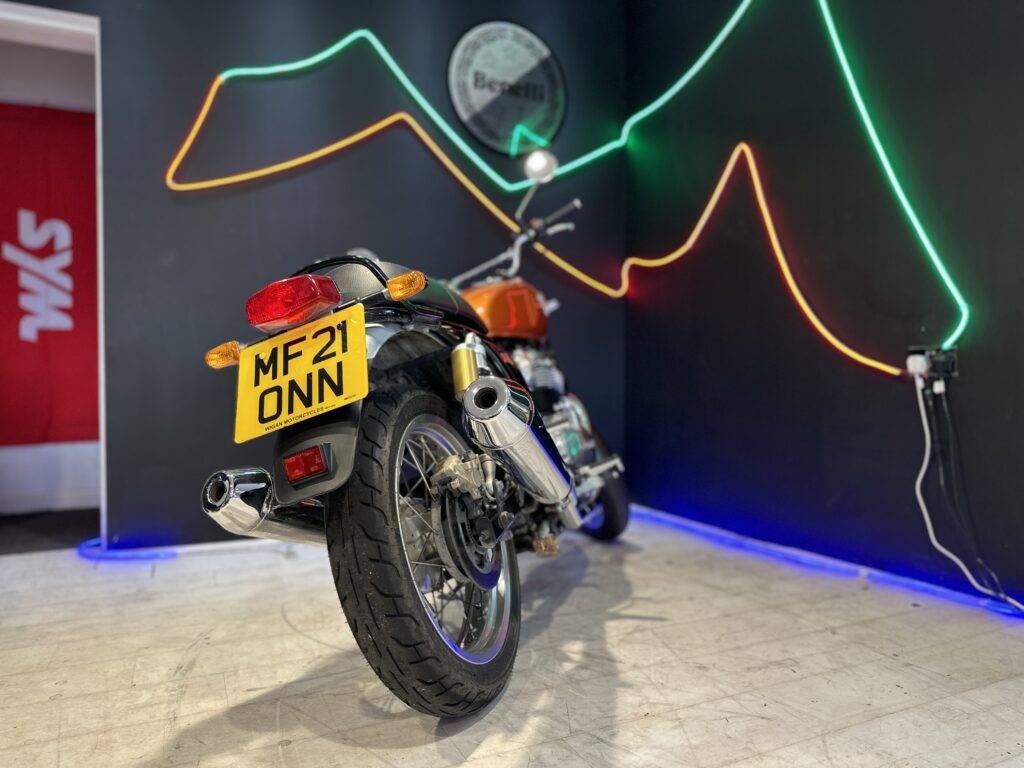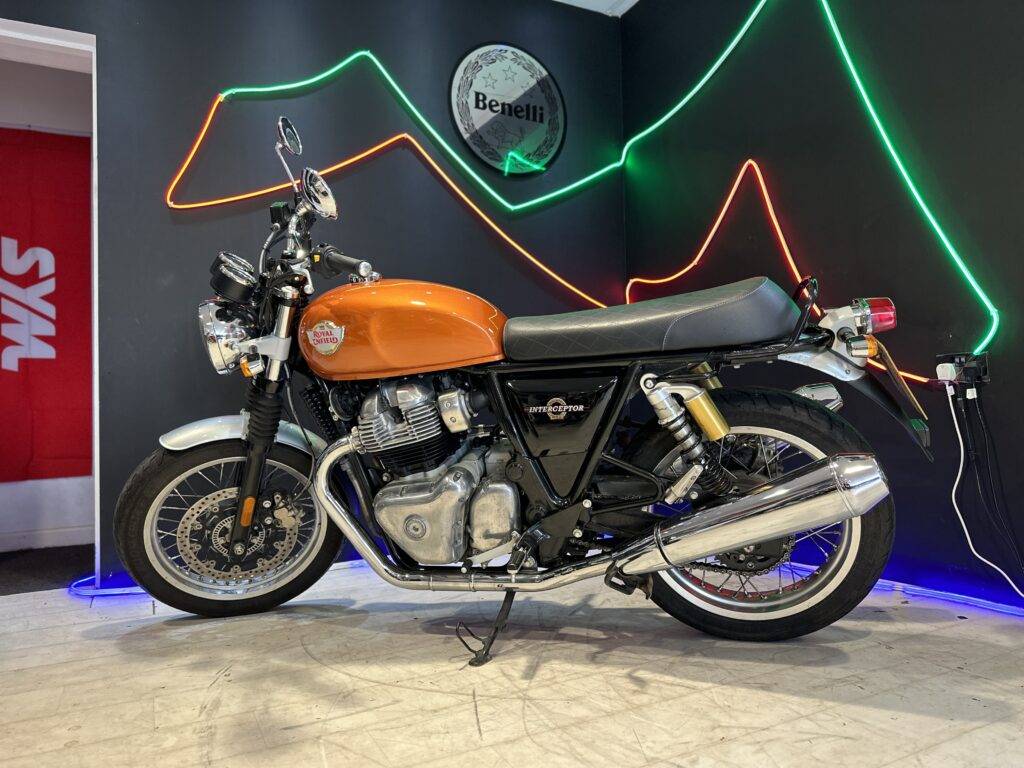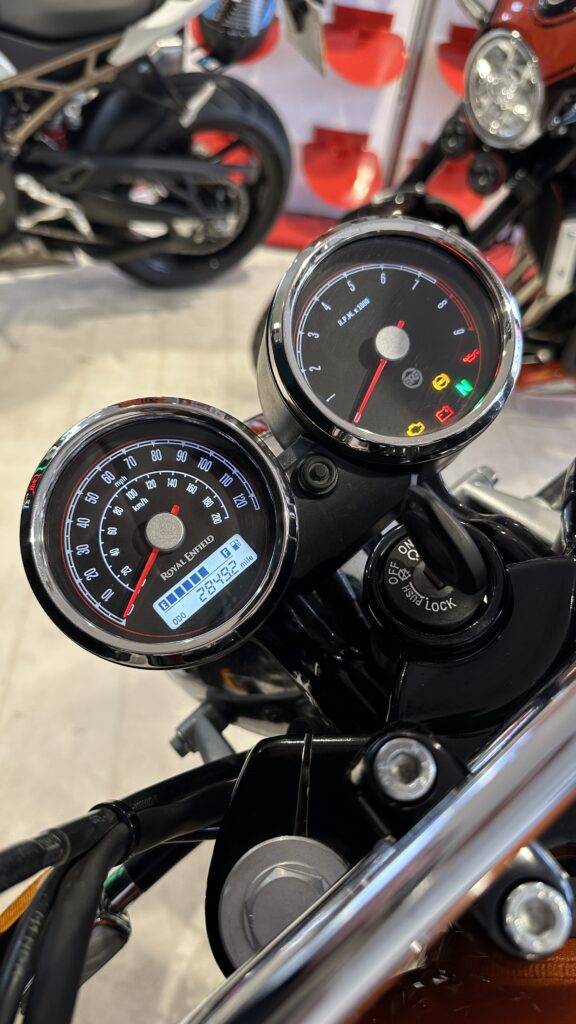 2013 KTM EXC-F 350 Six Days Edition
Make                  KTM
Model                 350 EXC-F Six Days
Year                    2013 '63
Engine                350CC
Mileage              29 Hours
Colour                 Orange
Price                    £3995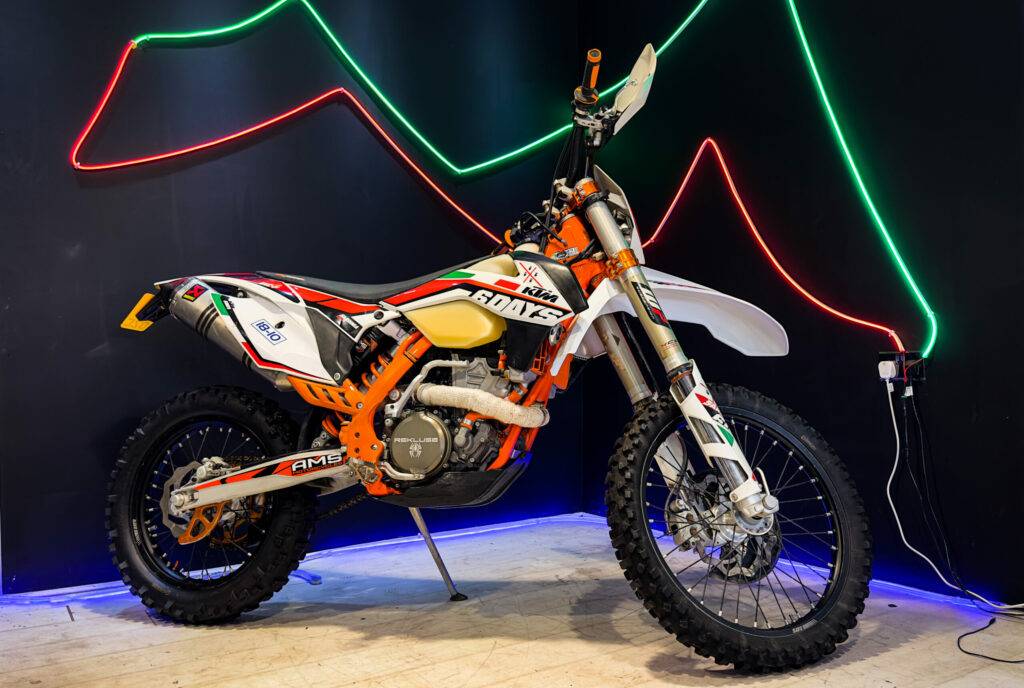 2010 Harley Davidson Heritage Softail
Make                  Harley Davidson
Model                 Heritage Softail
Year                    2010
Engine                1585CC
Mileage             15998 Miles
Colour                 Red
Price                    £10995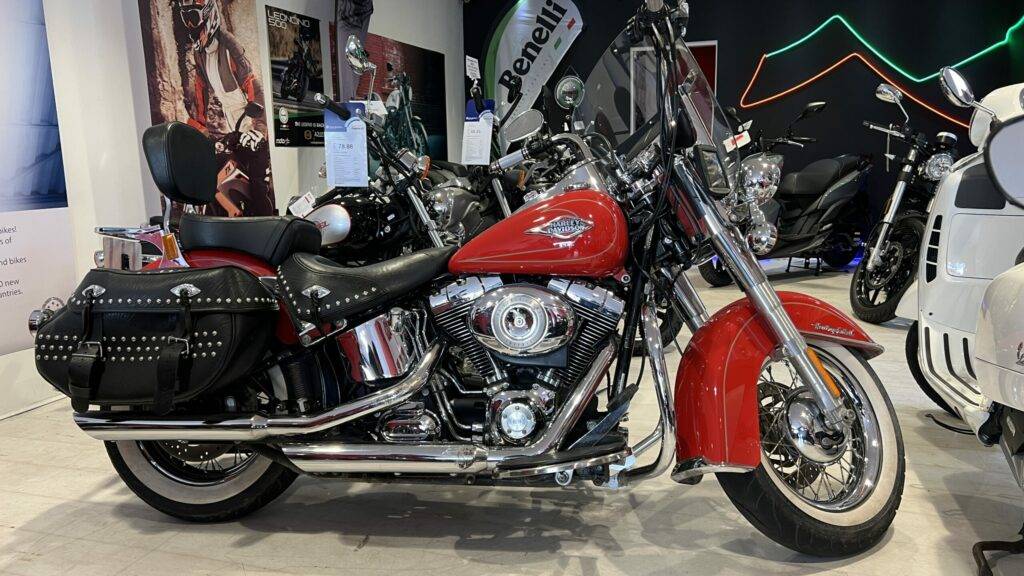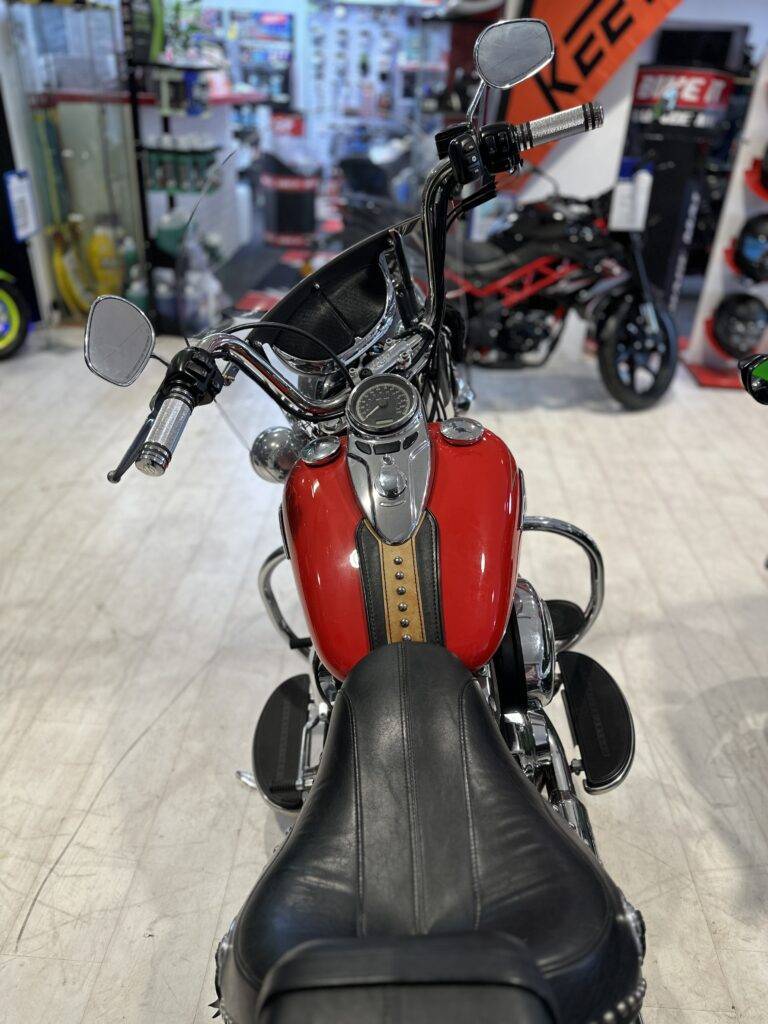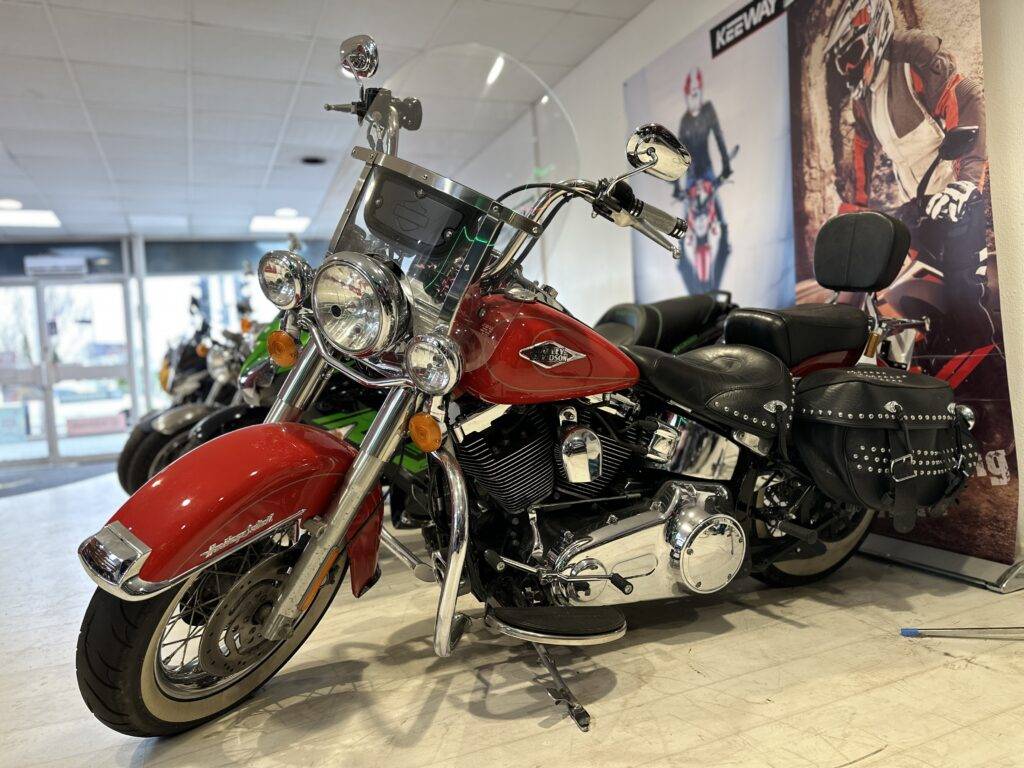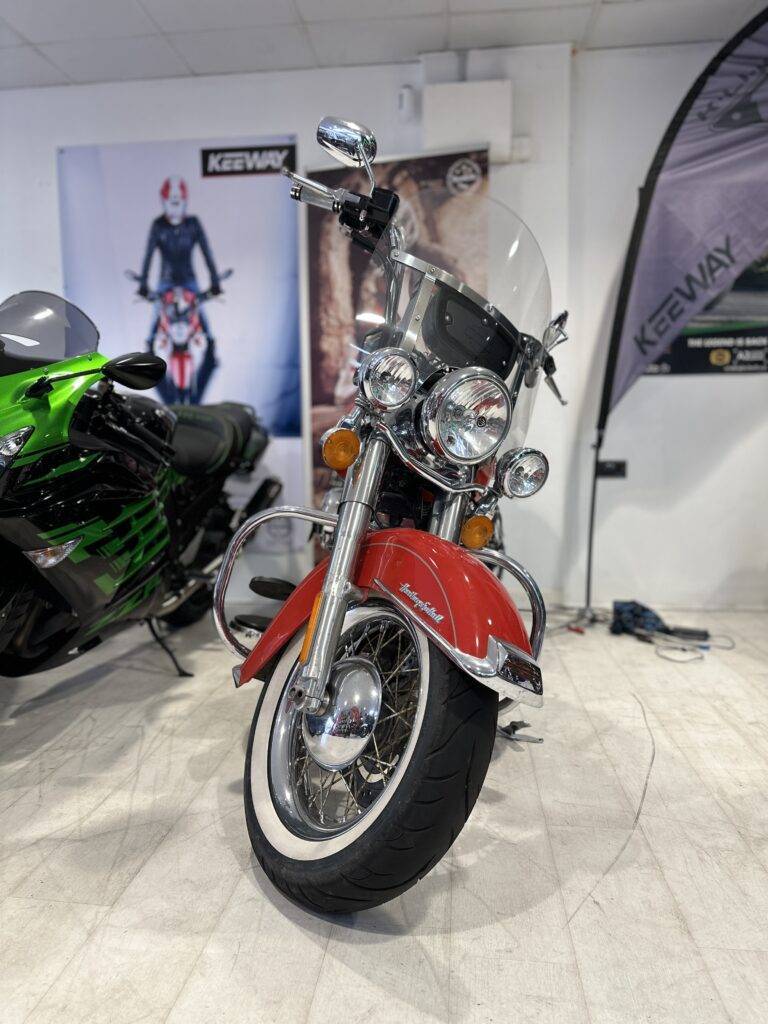 Make Triumph
Model Daytona Super III
Year 1995
Engine 900cc
Mileage 21138
Colour Yellow
Price £ 7500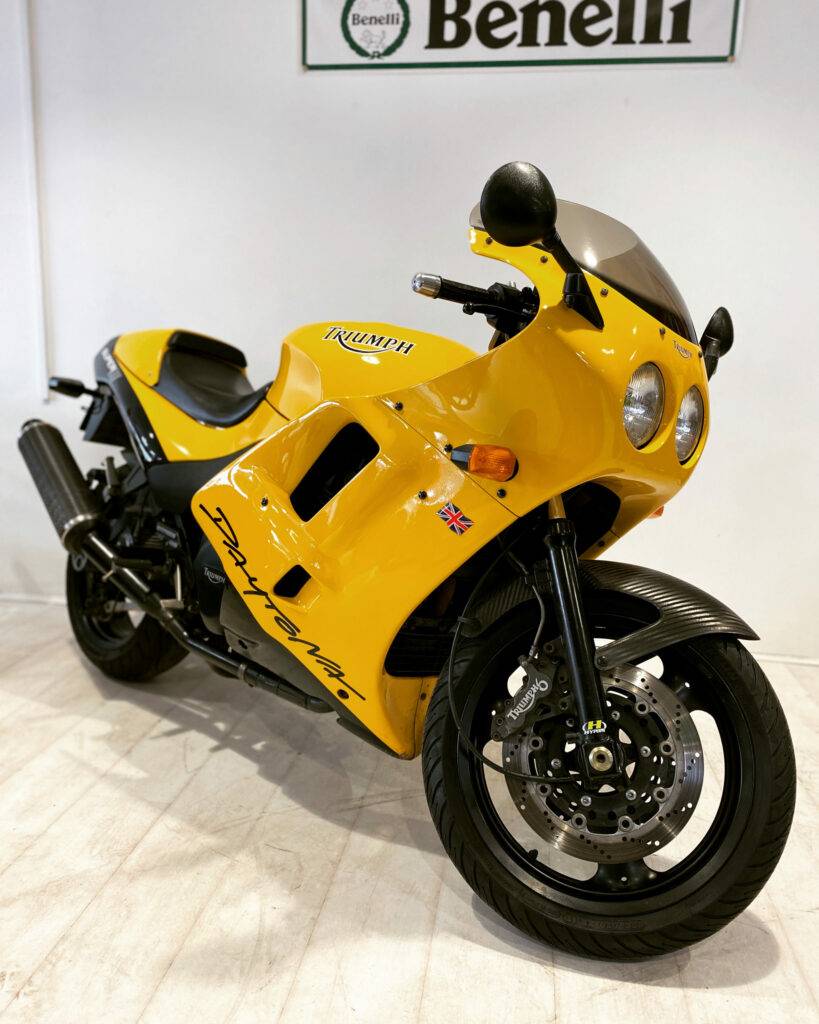 Make                  Yamaha 
Model                 RD 350 LC L0
Year                    1982
Engine                350CC 
Mileage              15298
Colour                 White 
Price                    £7000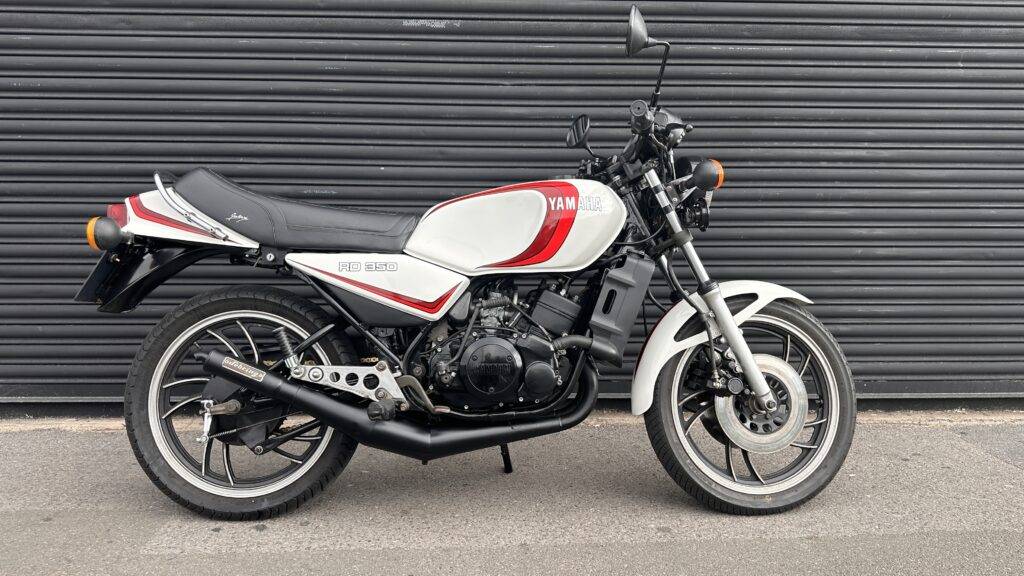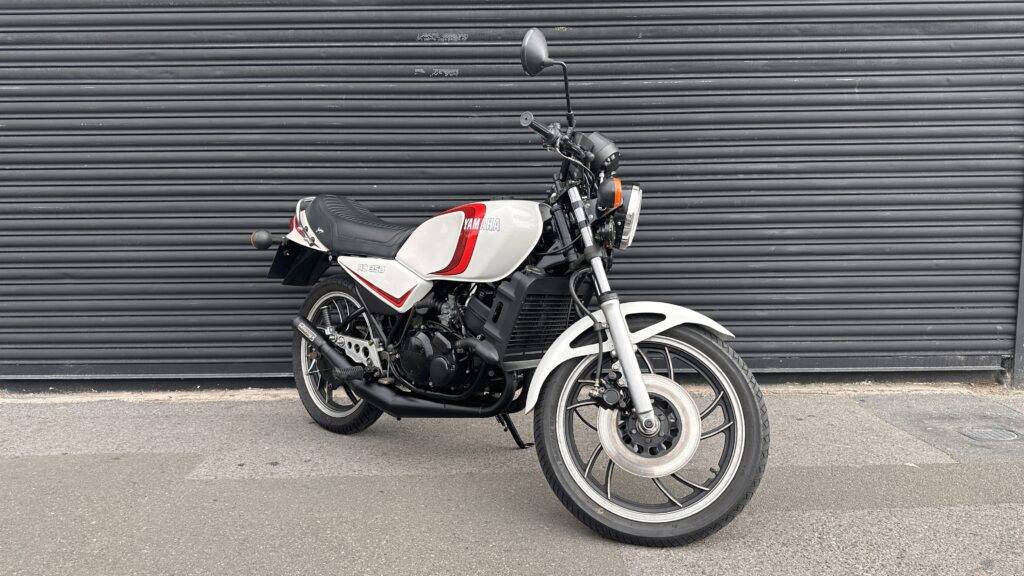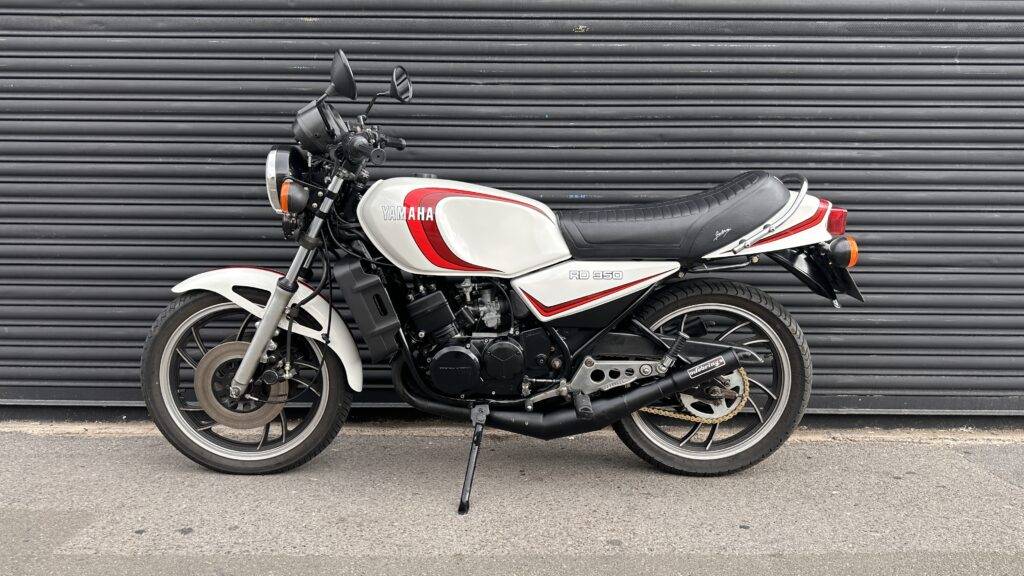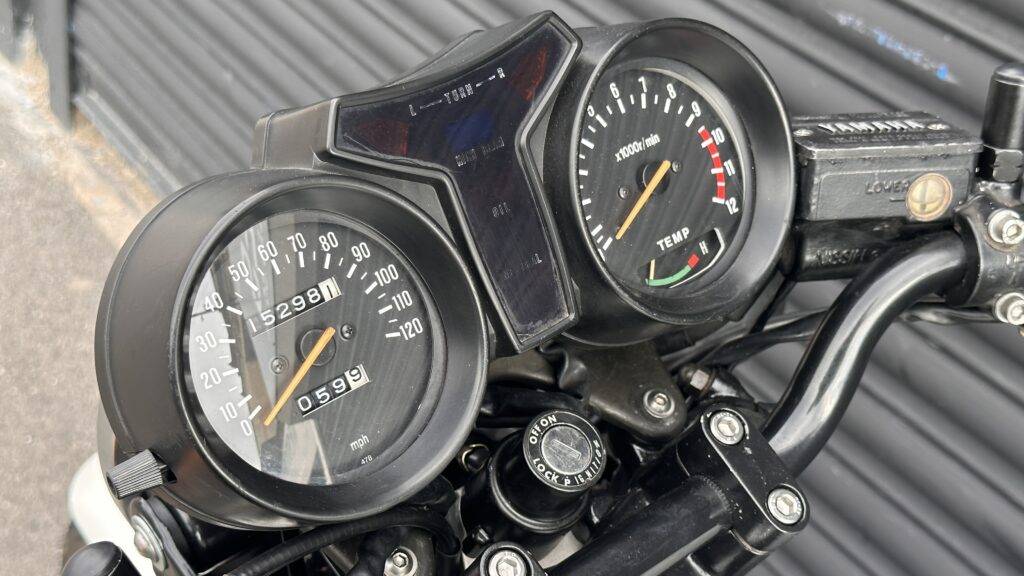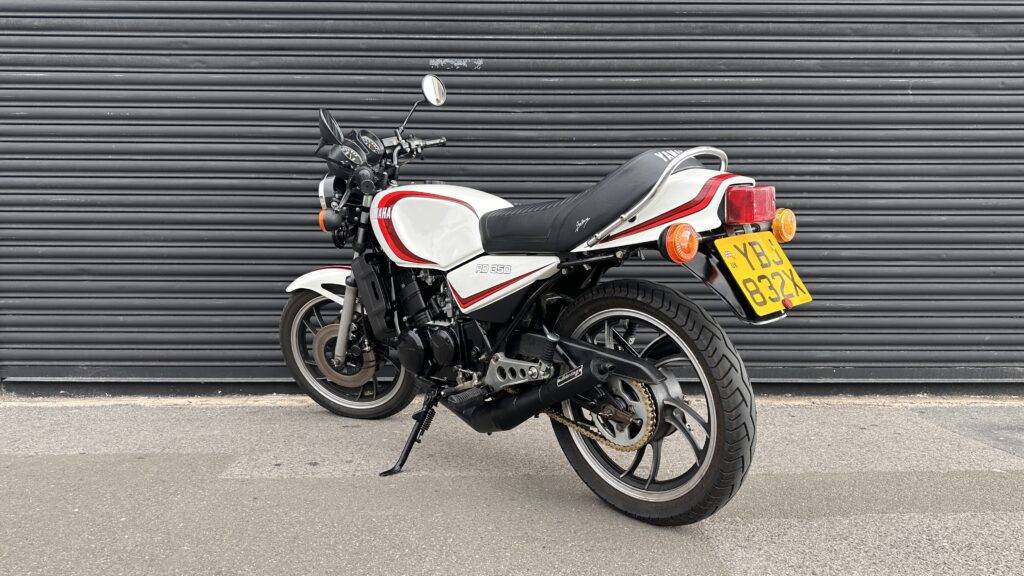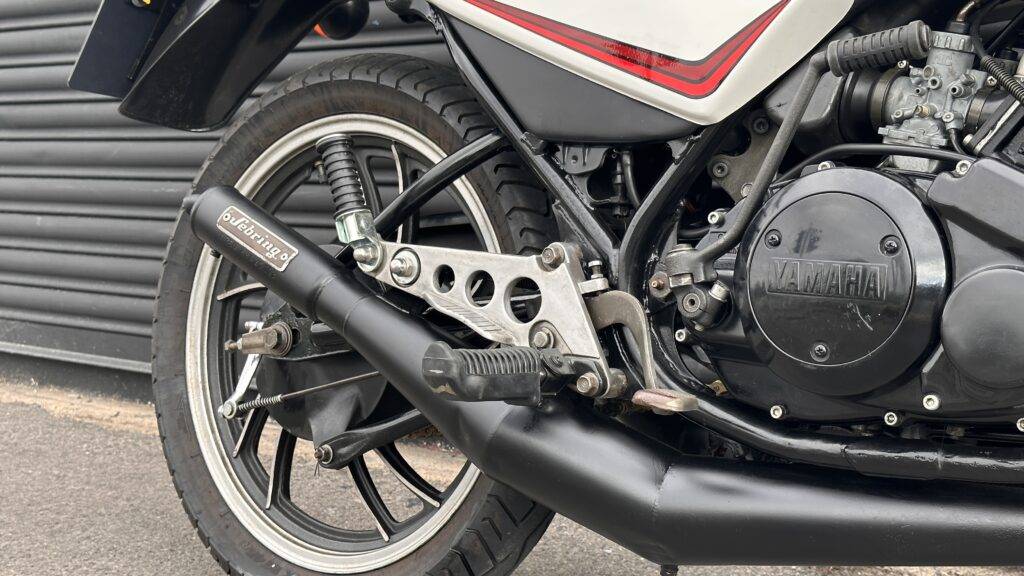 2019 Benelli Leoncino 500
Make Benelli
Model Leoncino 500
Year 2019
Engine 500CC
Mileage 596
Colour Red
Price SOLD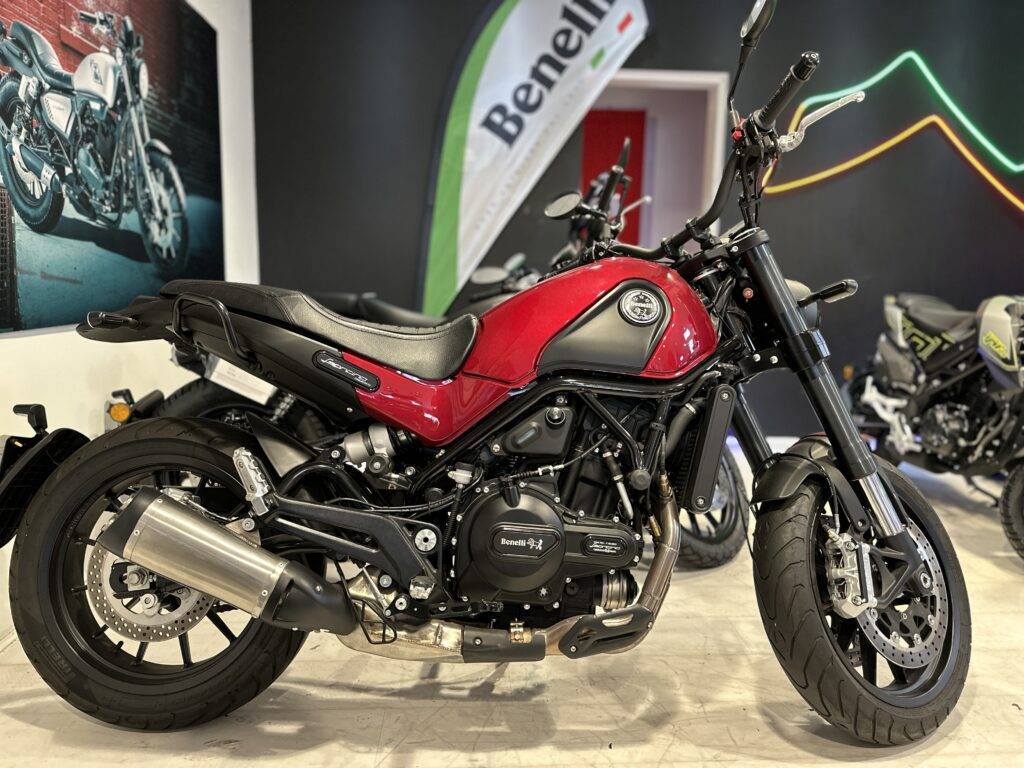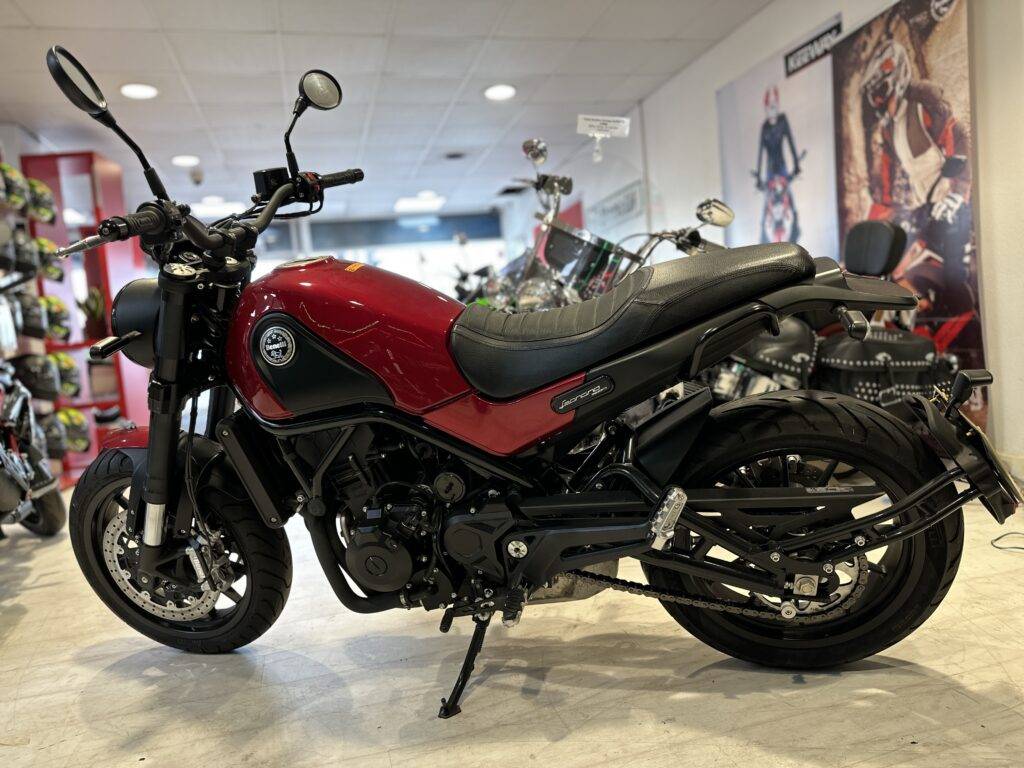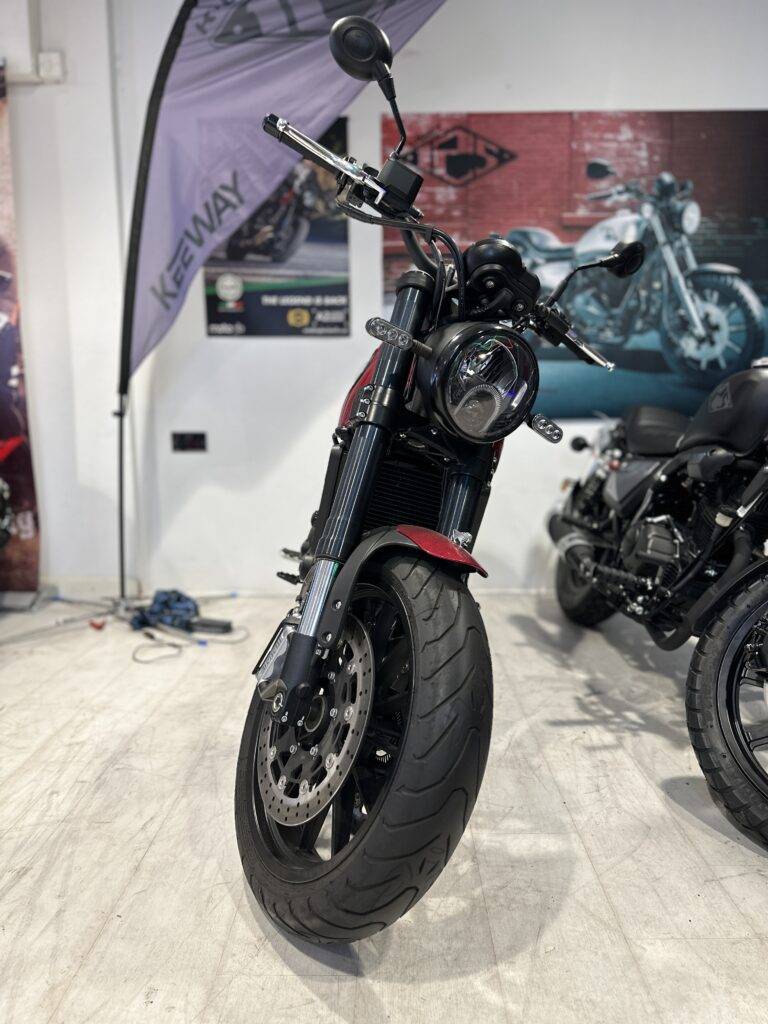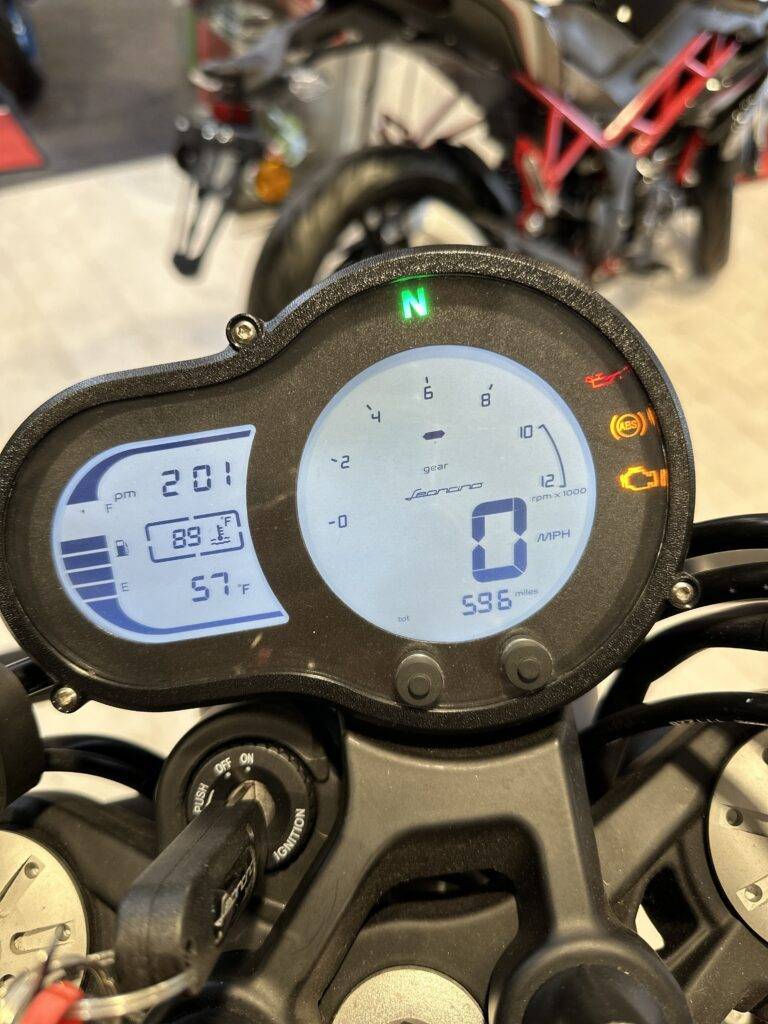 Make                  Yamaha
Model                 MT-09 
Year                    2015
Engine                900CC 
Mileage              5333
Colour                 Orange 
Price                    SOLD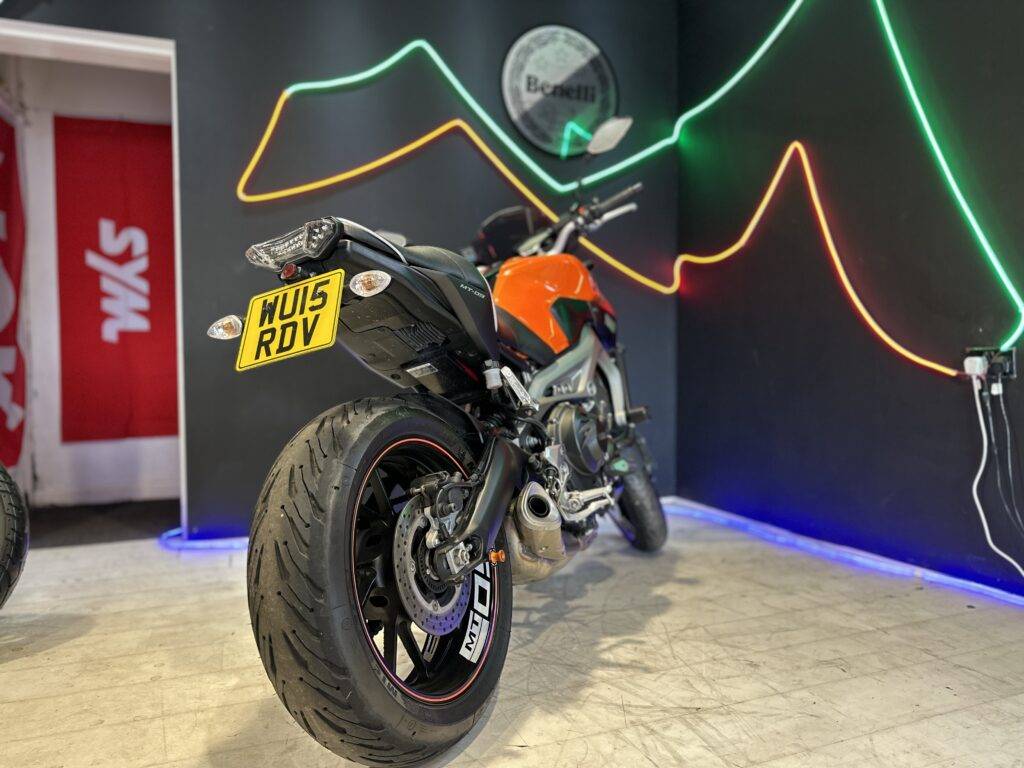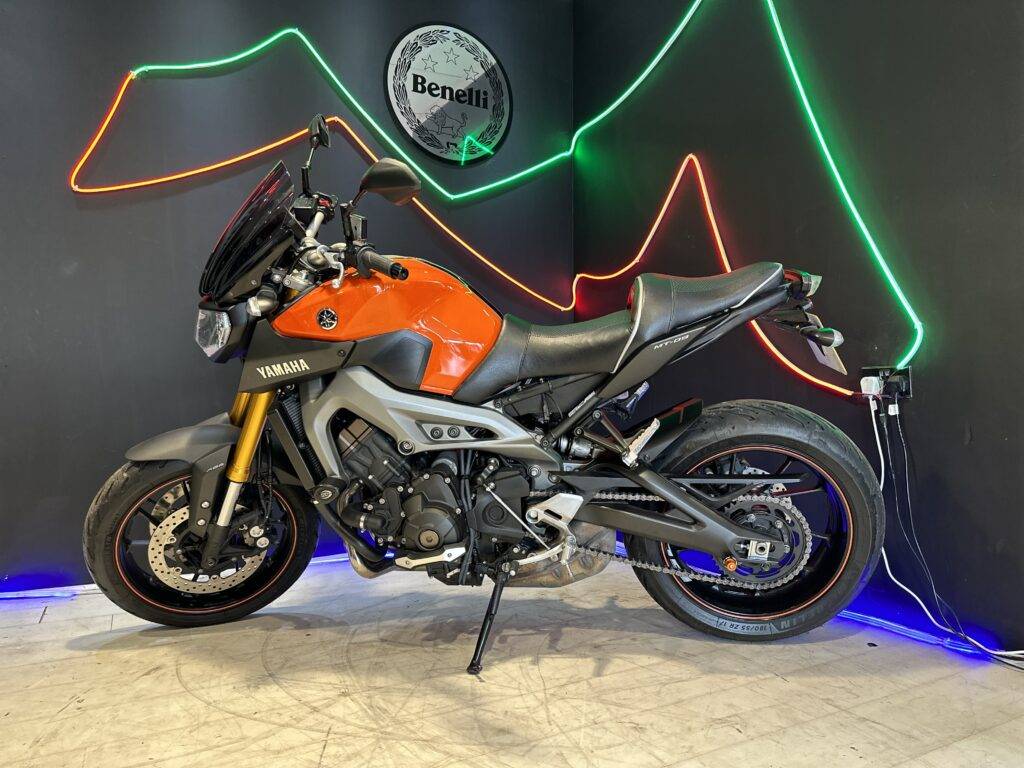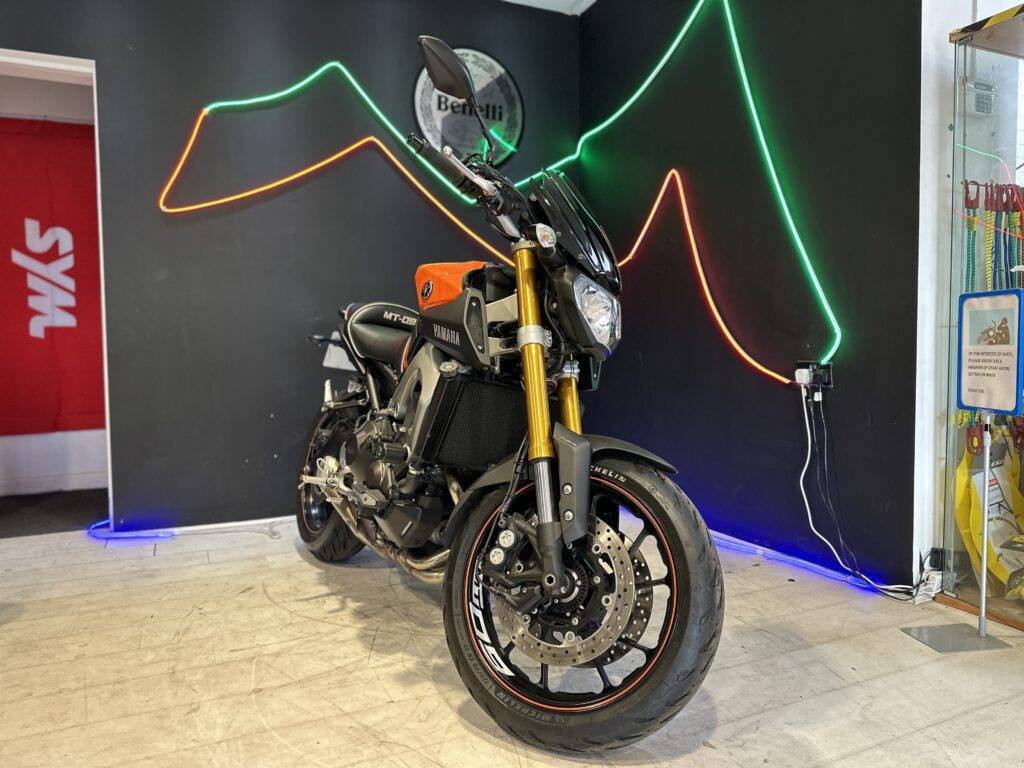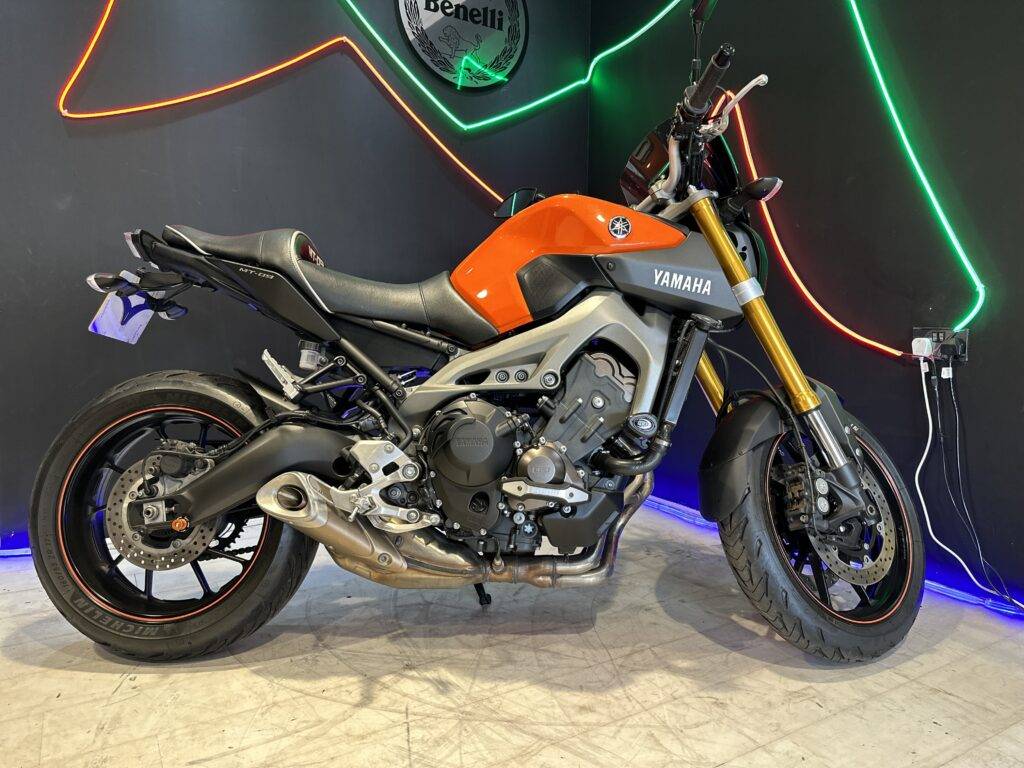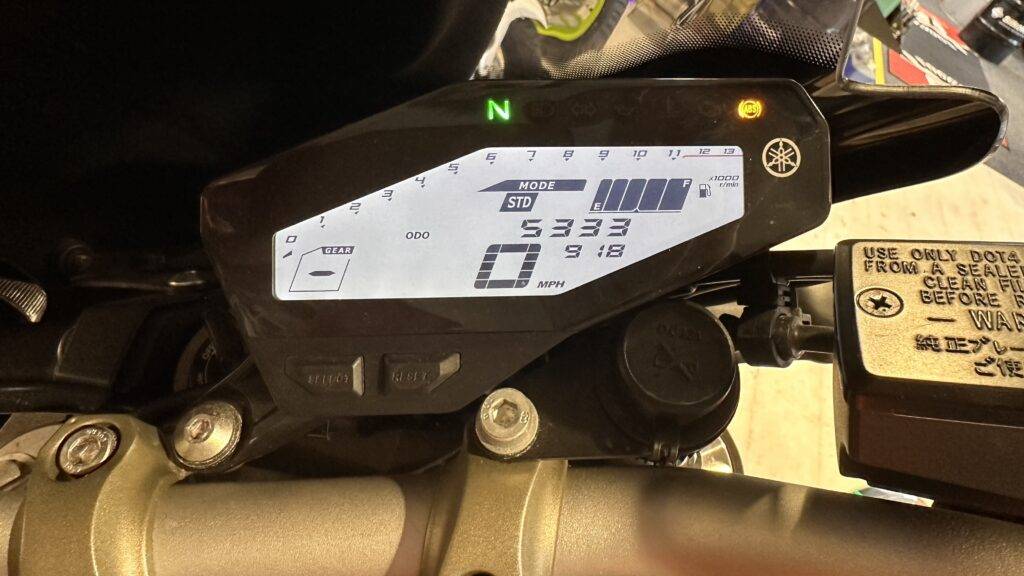 Make Yamaha
Model MT 07
Year 2014
Engine 700CC
Mileage 7429
Colour Purple (Dark Armor)
Price SOLD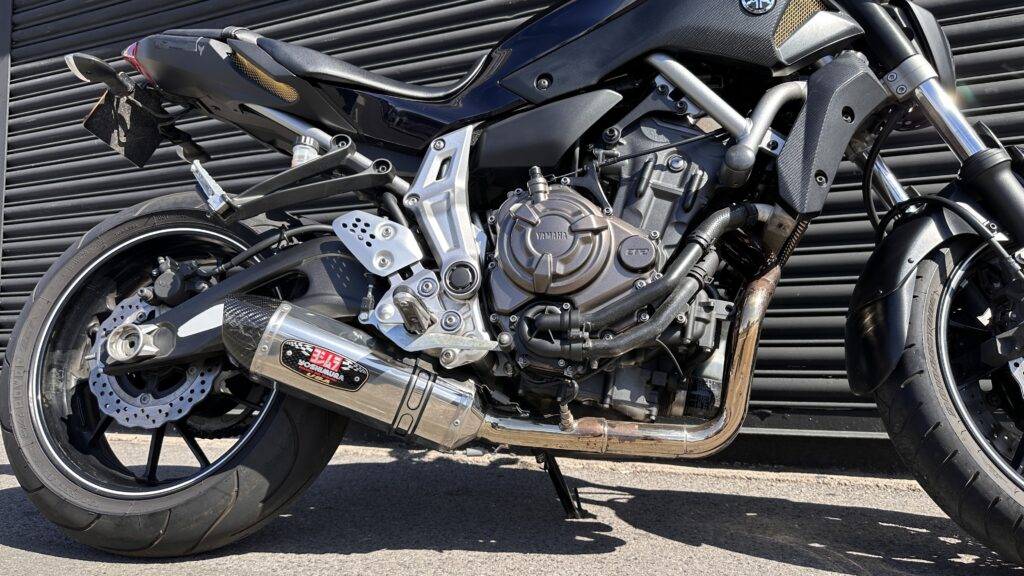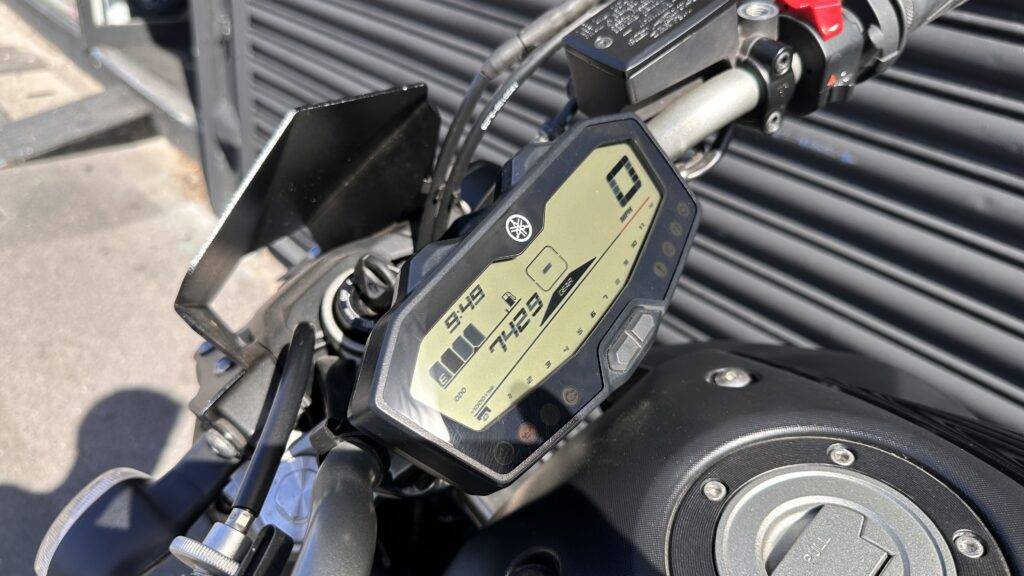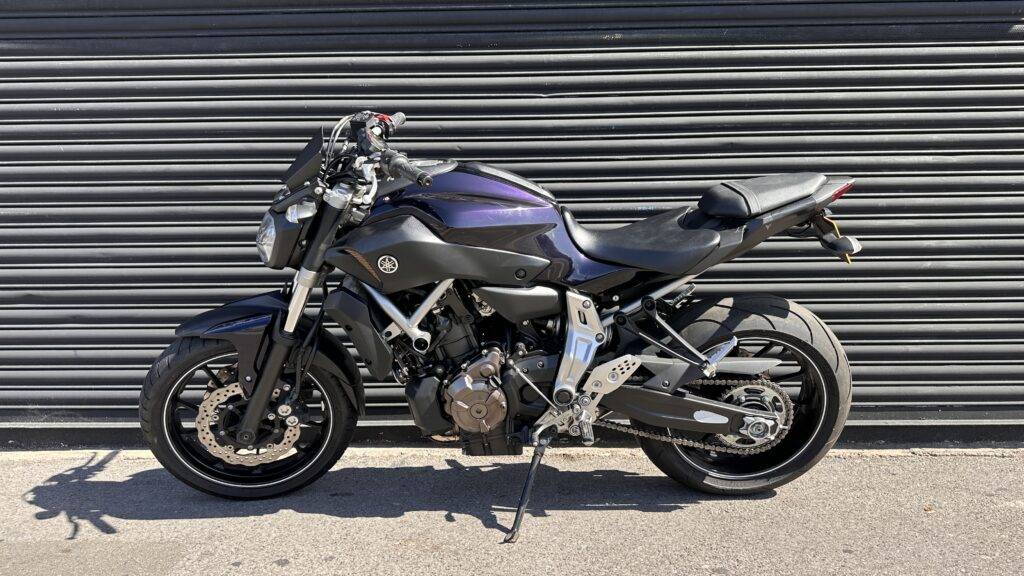 Make Triumph
Model Bonneville
Year 2011
Engine 865CC
Mileage 13086
Colour Black
Price SOLD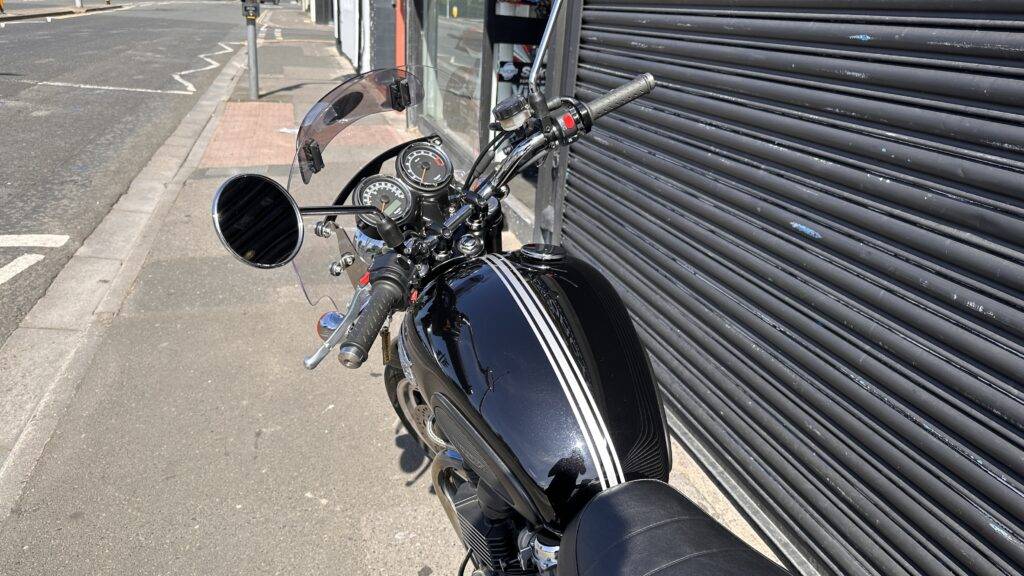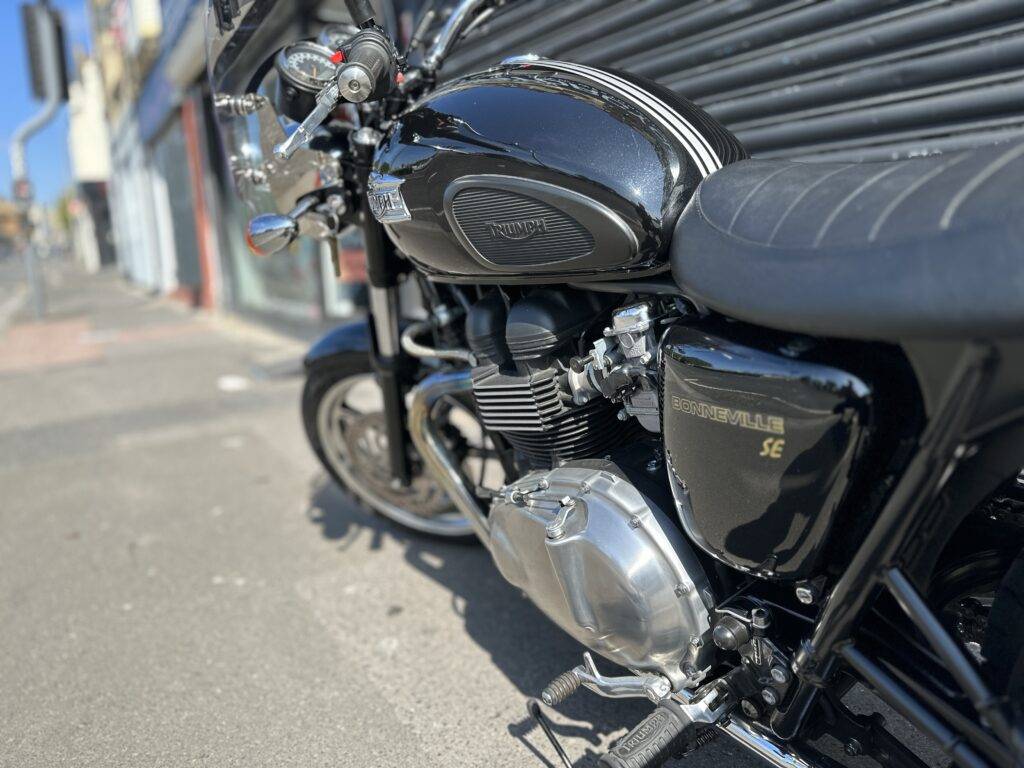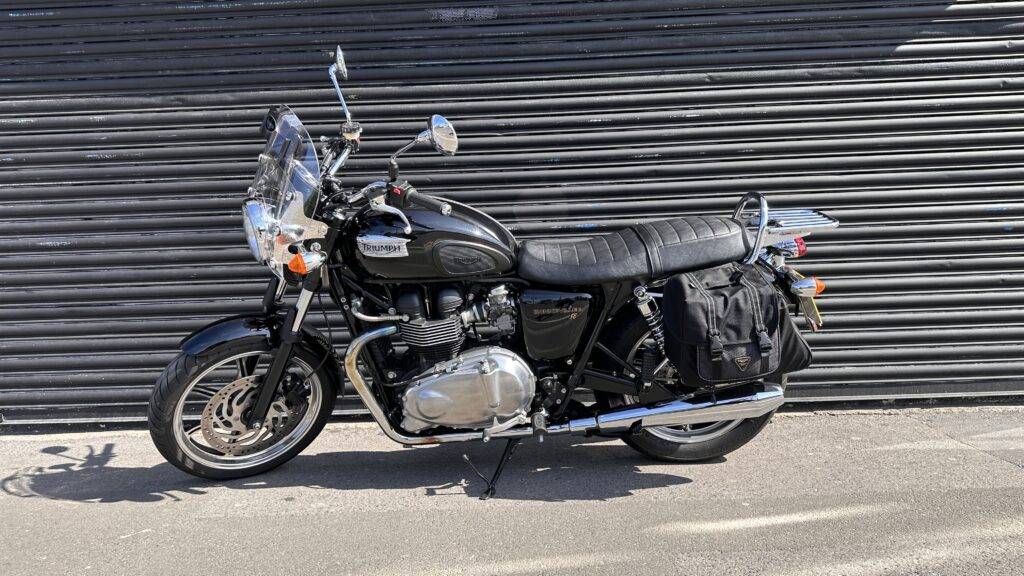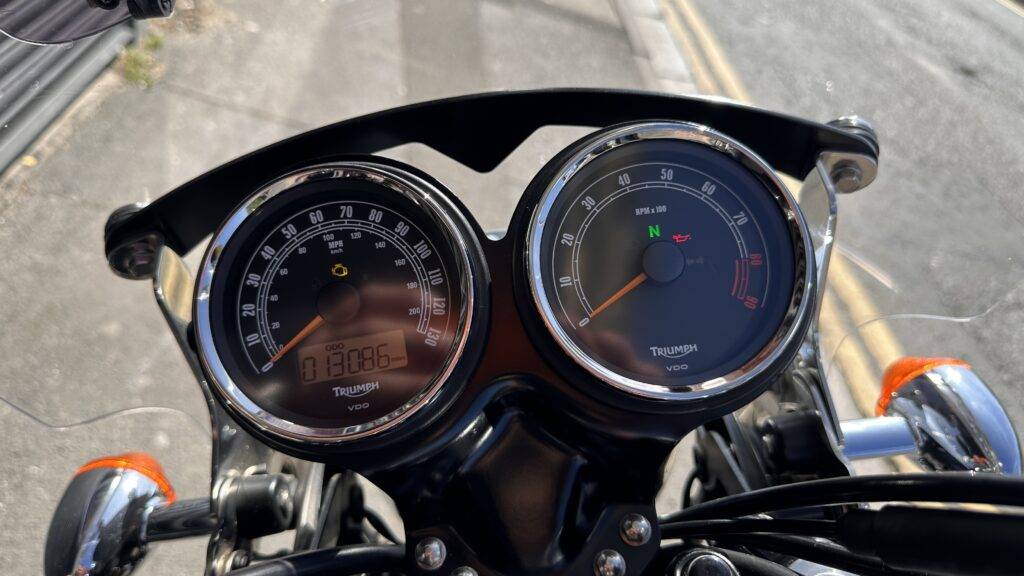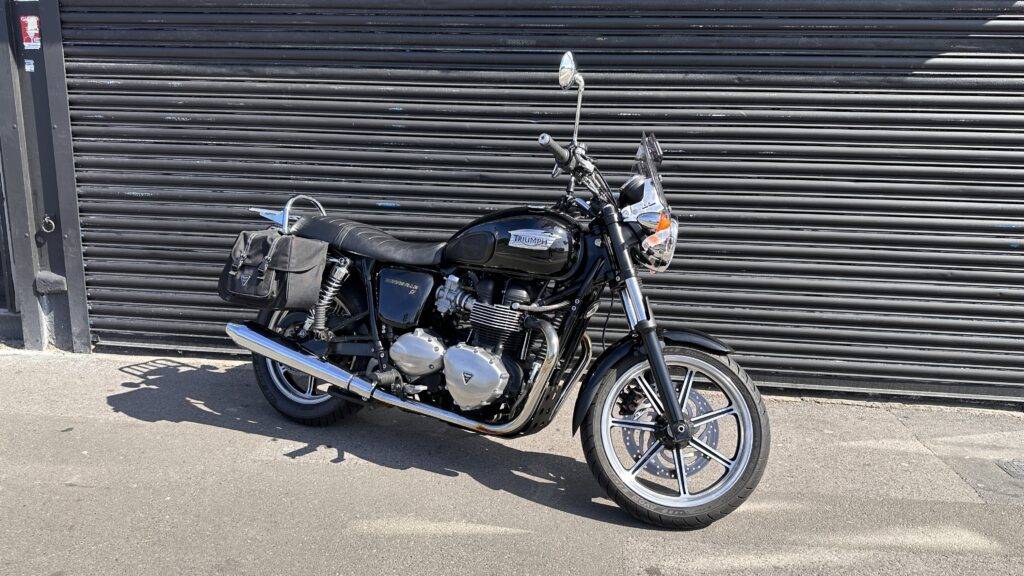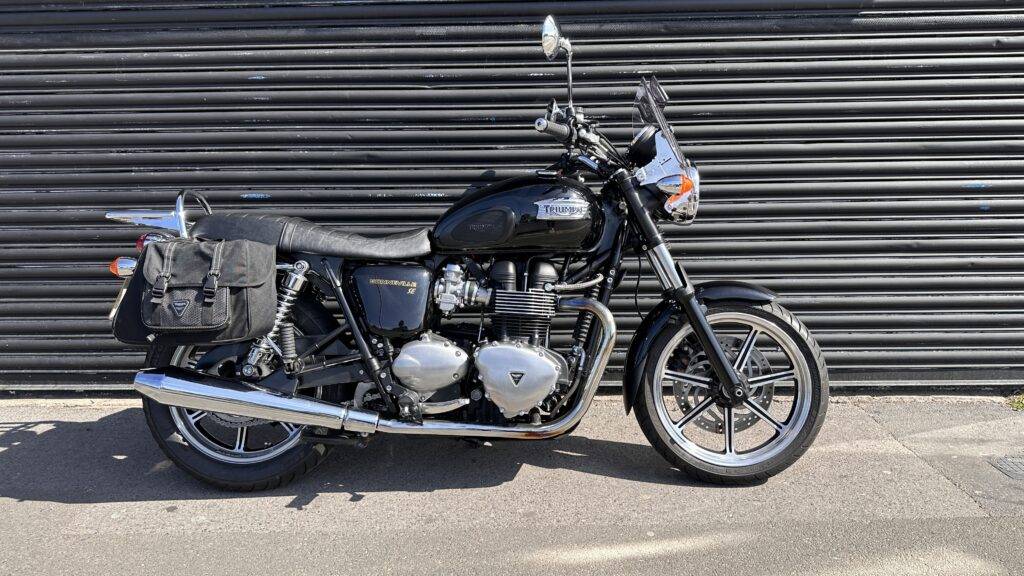 Make                  Kawasaki 
Model                 Z900RS 
Year                    2018
Engine                900CC 
Mileage              3304
Colour                 Orange
Price                    SOLD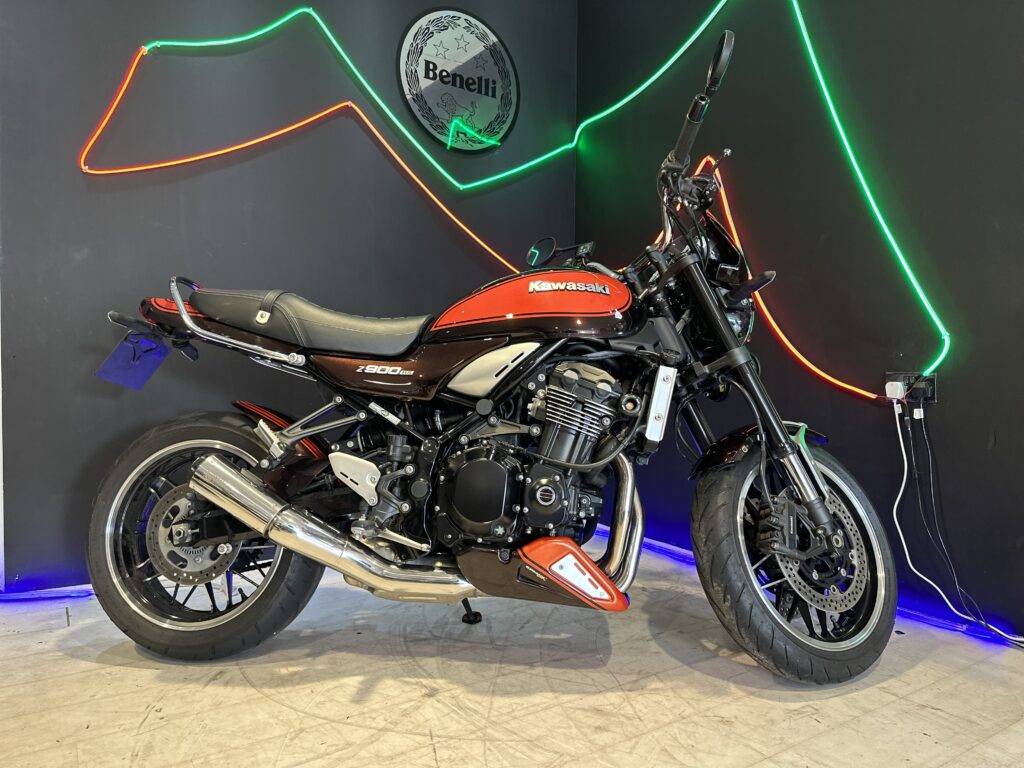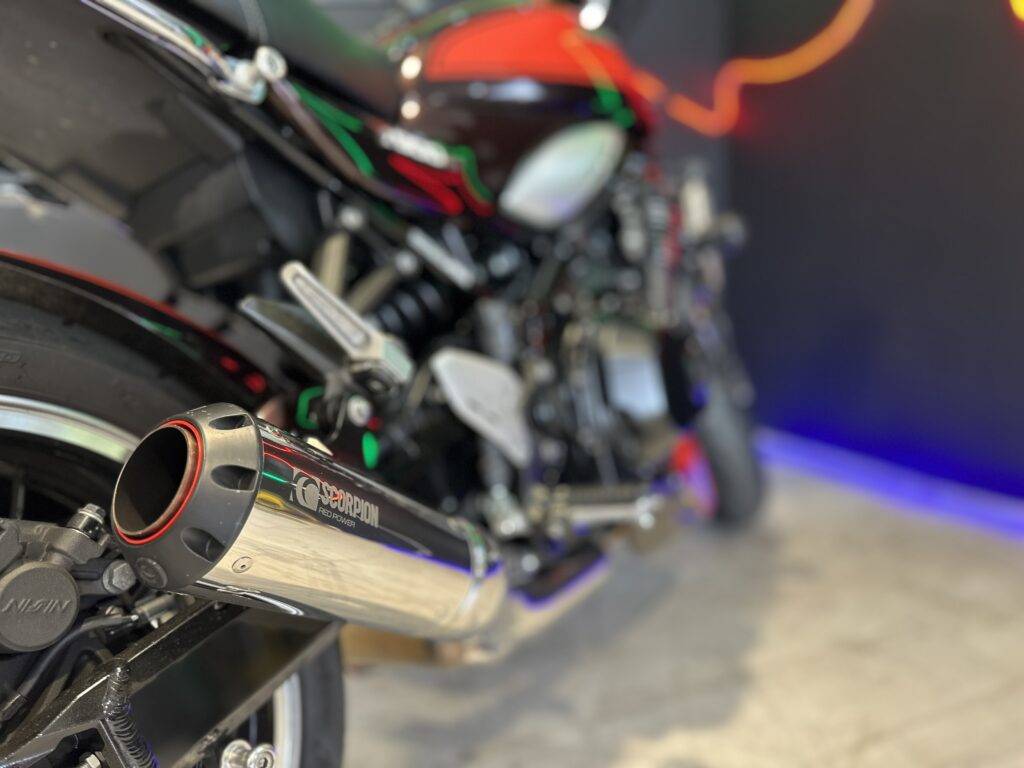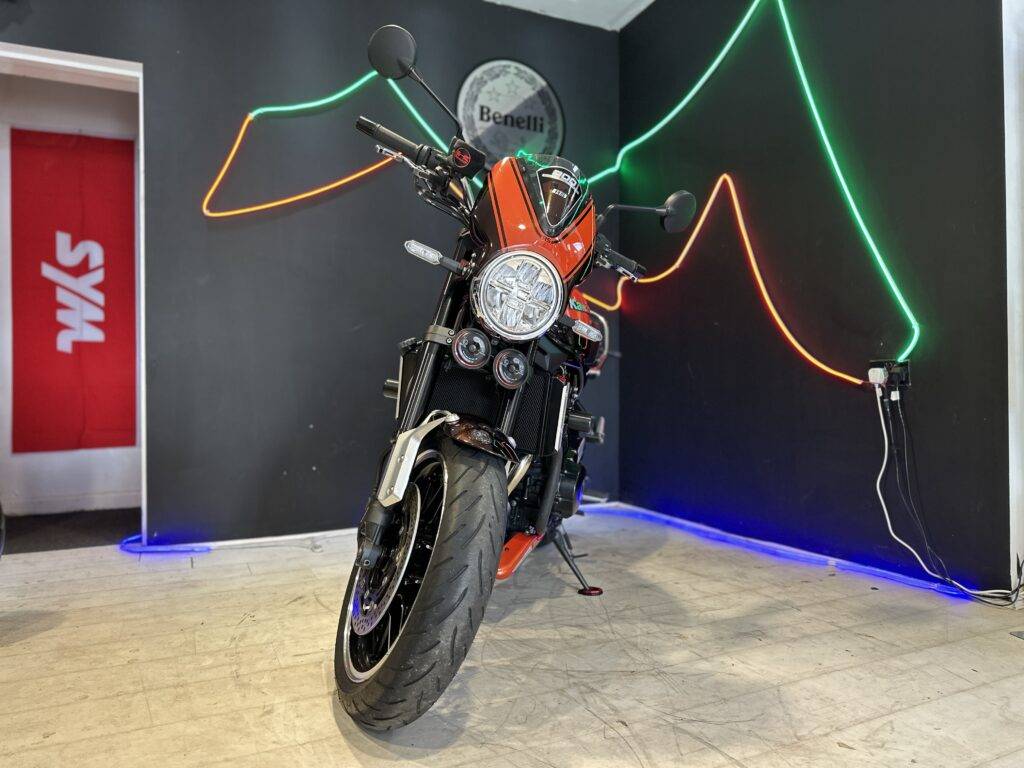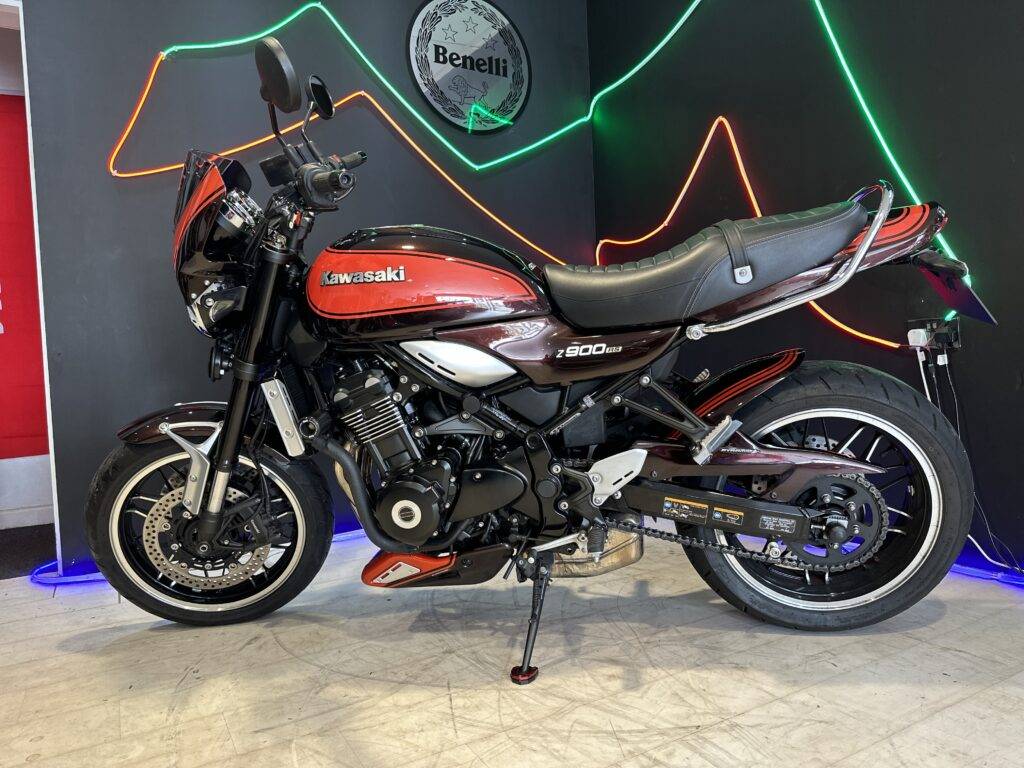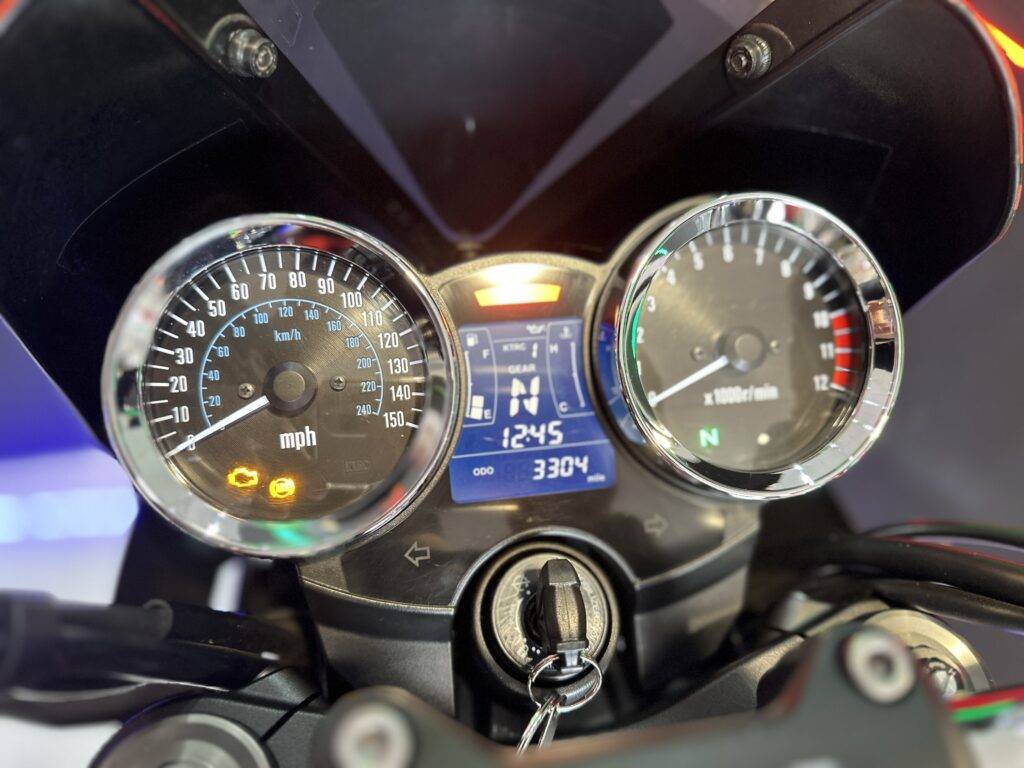 Make Honda
Model CB500F
Year 2019
Engine 500CC
Mileage 907
Colour White
Price SOLD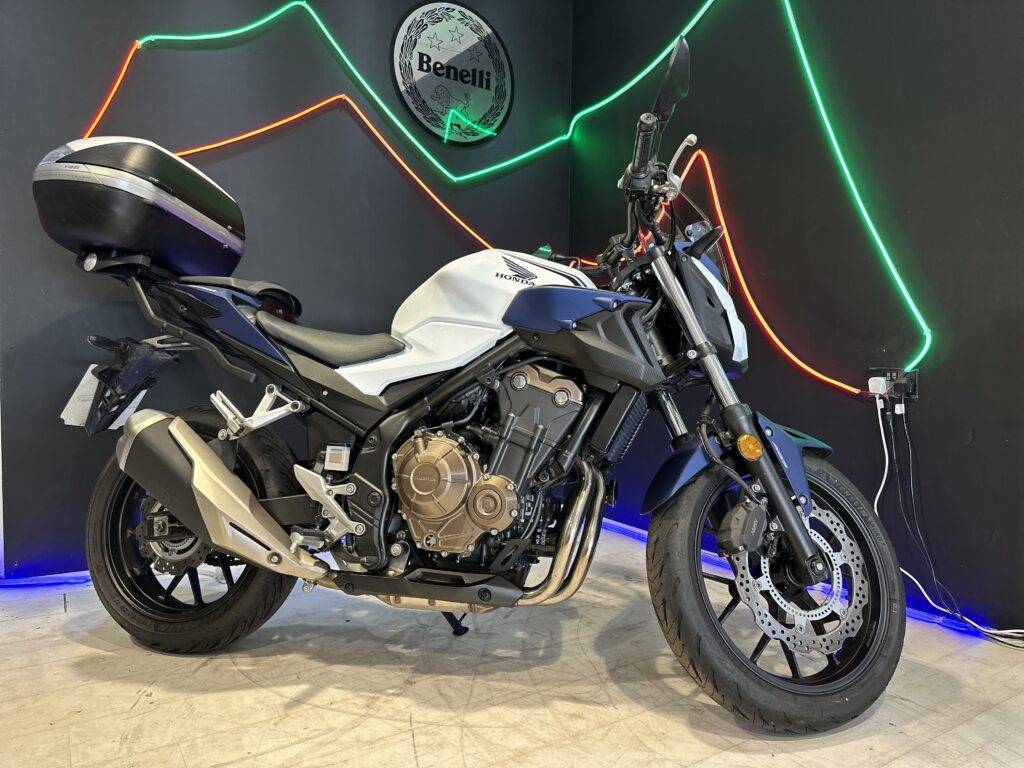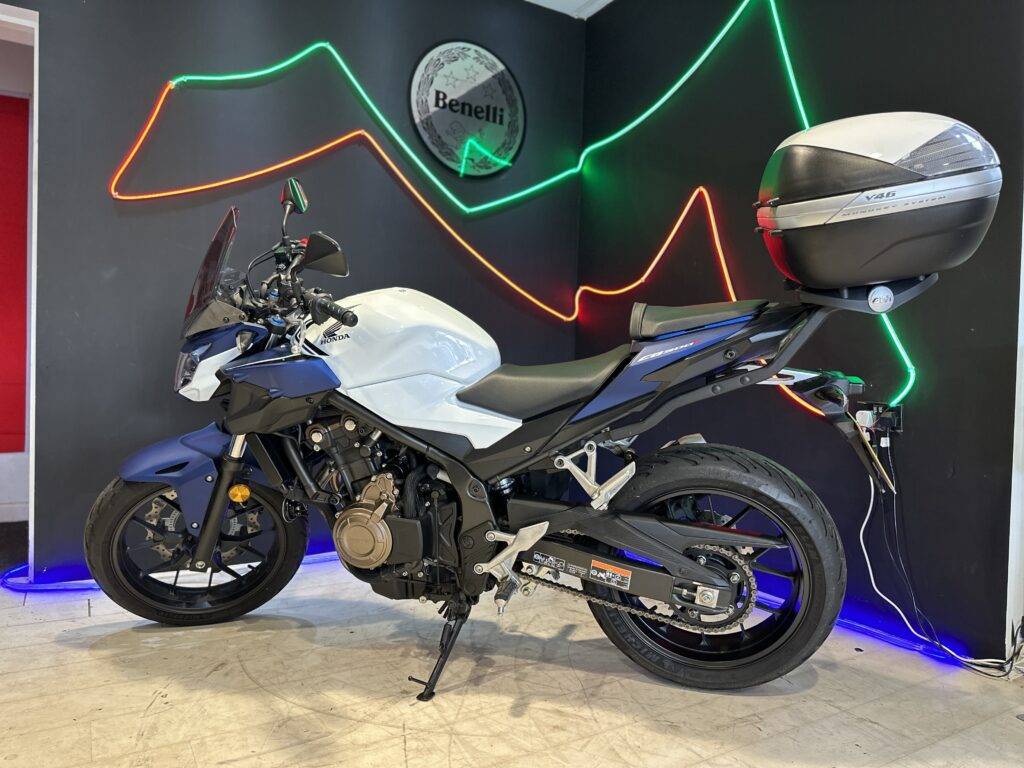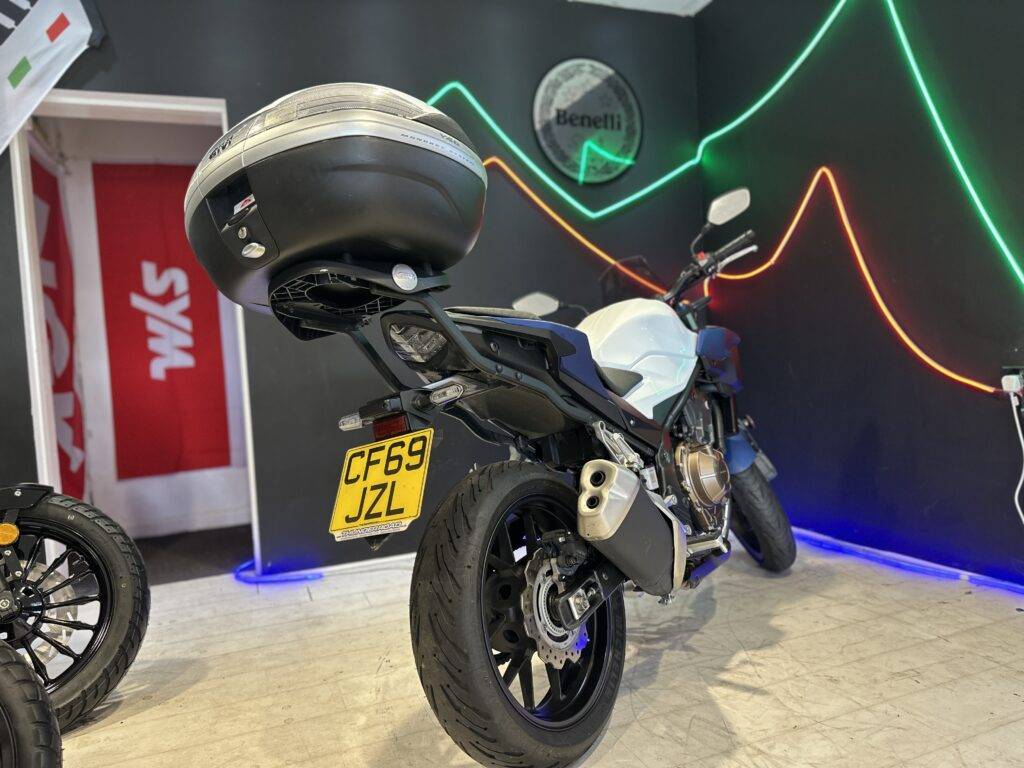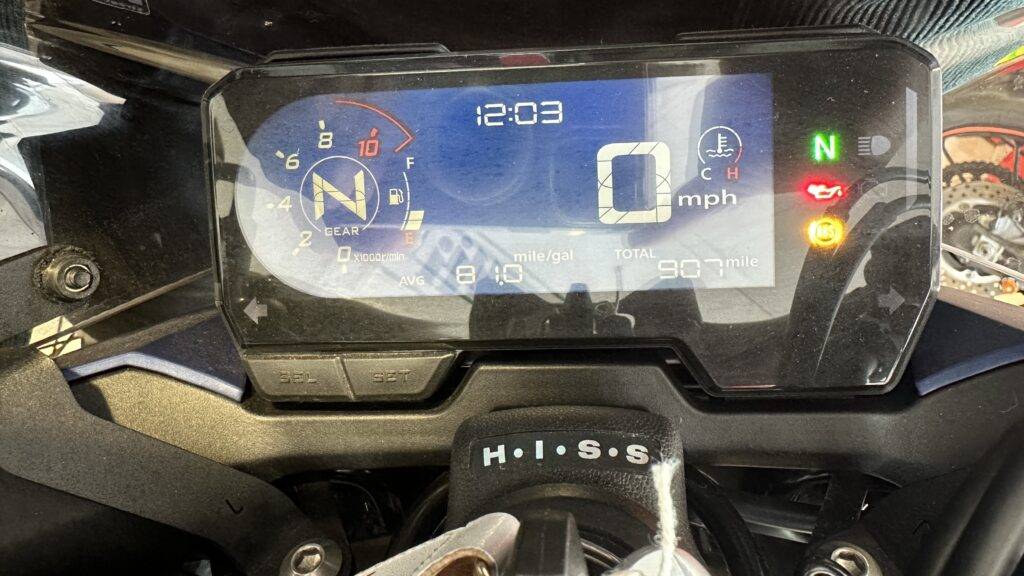 Make Ducati
Model Monster
Year 2016
Engine 821CC
Mileage 10950
Colour Red
Price SOLD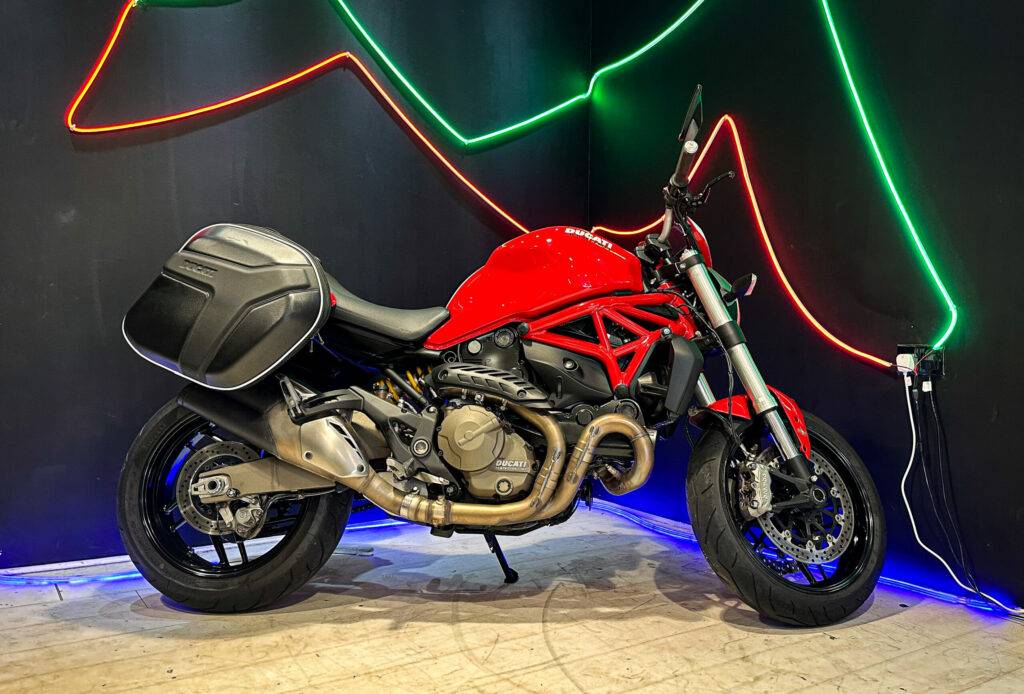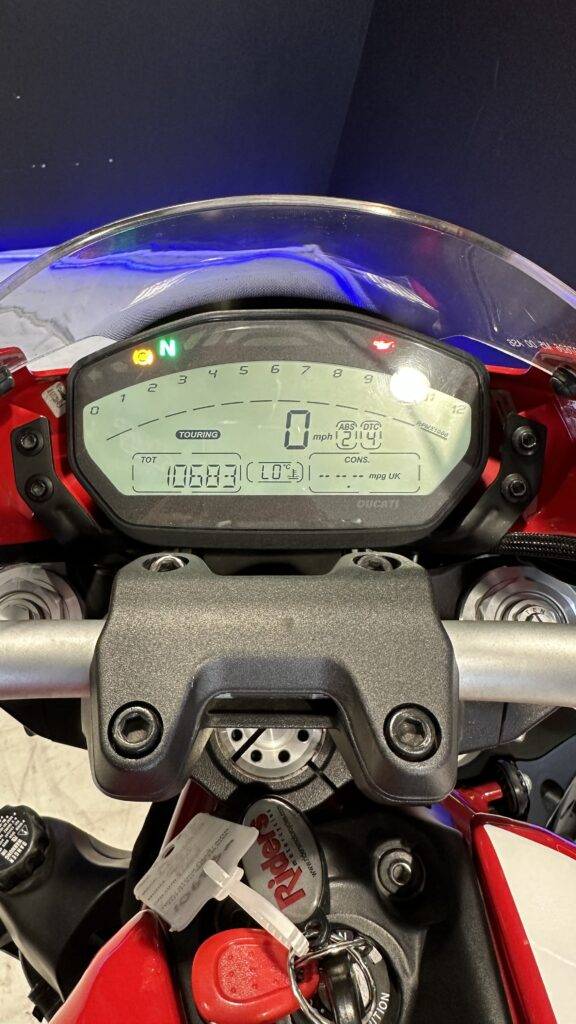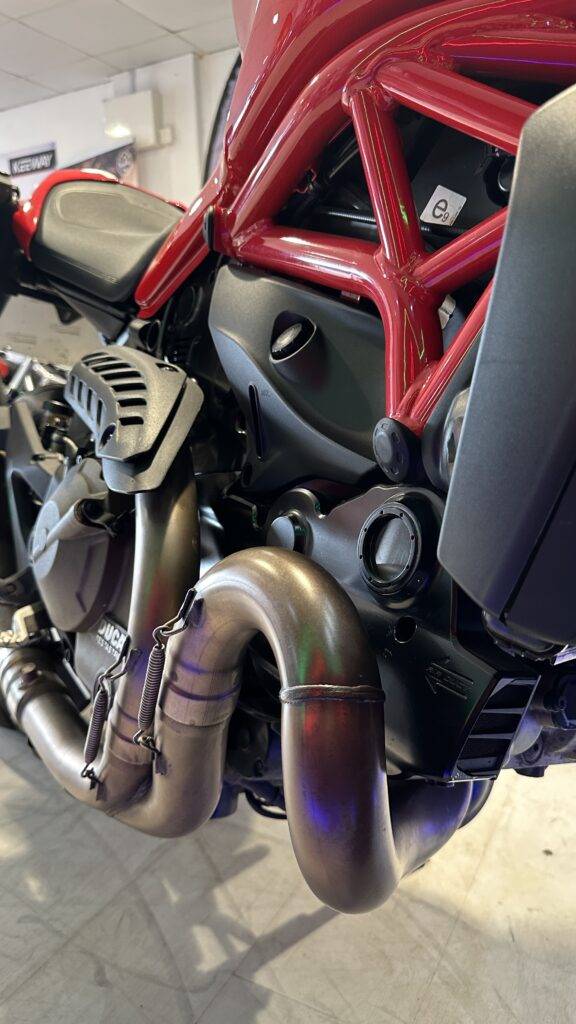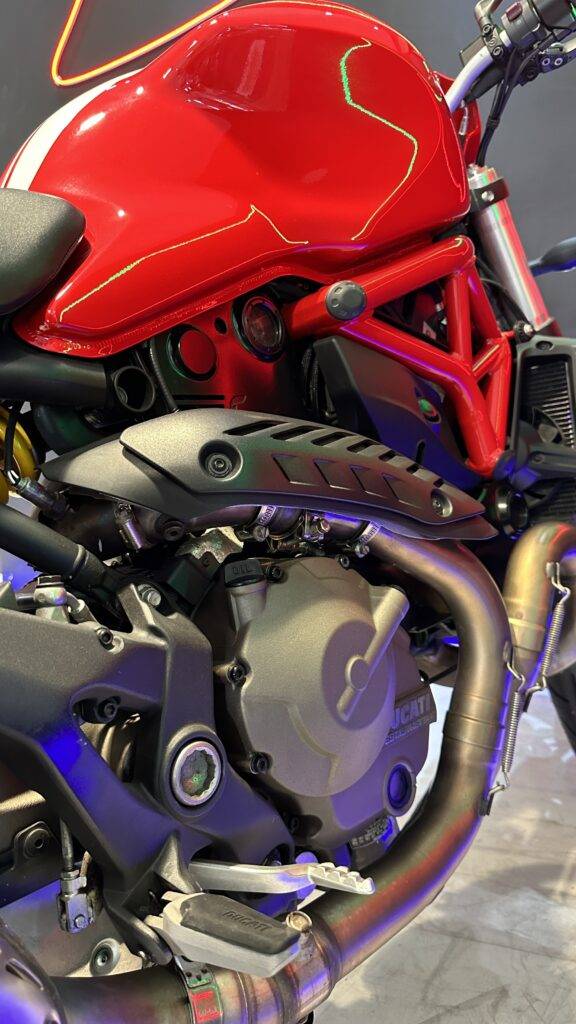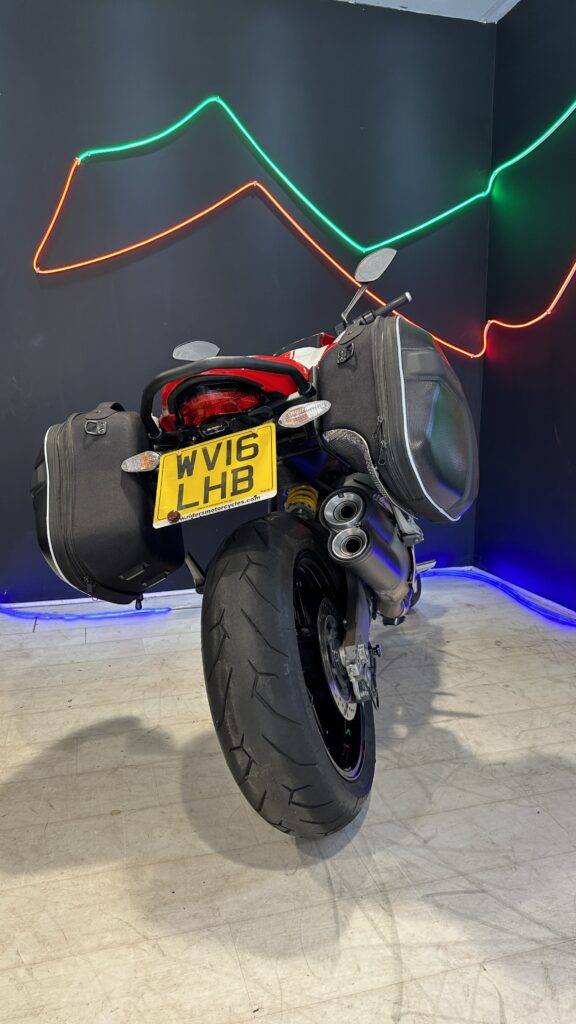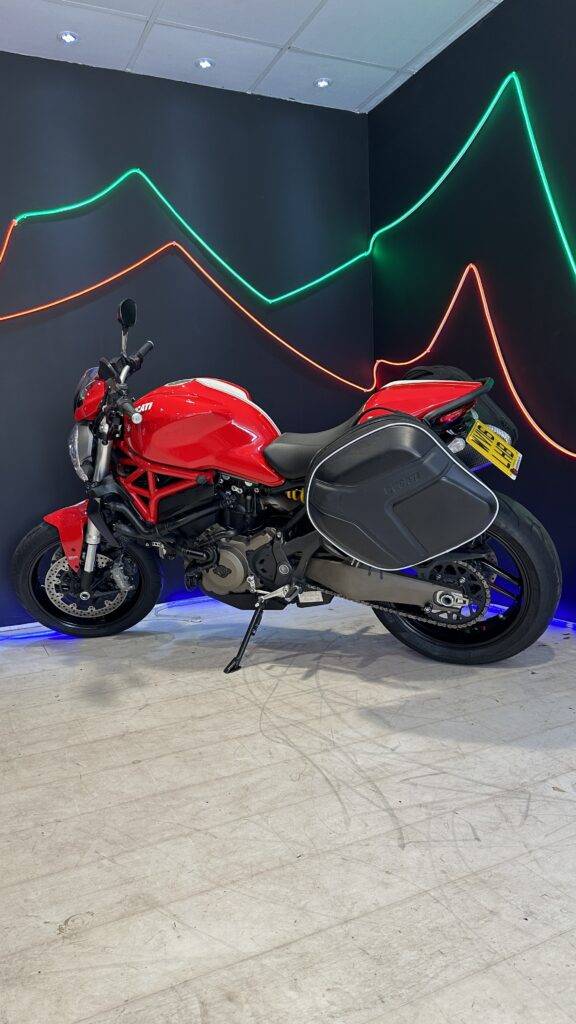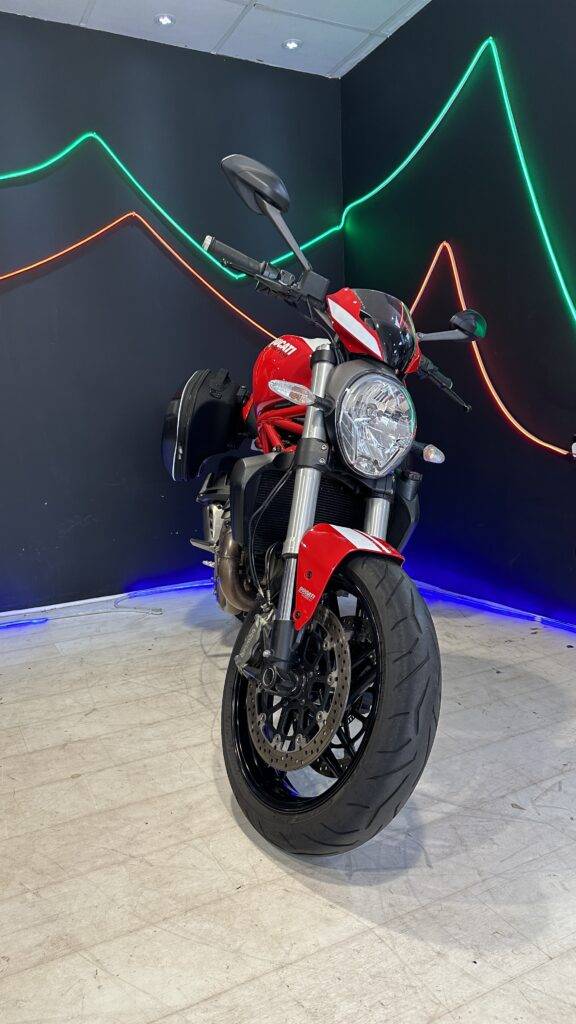 2013 Ducati Multistrada 1200 GT
Make Ducati
Model Multistrada GT
Year 2013
Engine 1200CC
Mileage 15624
Colour Grey
Price SOLD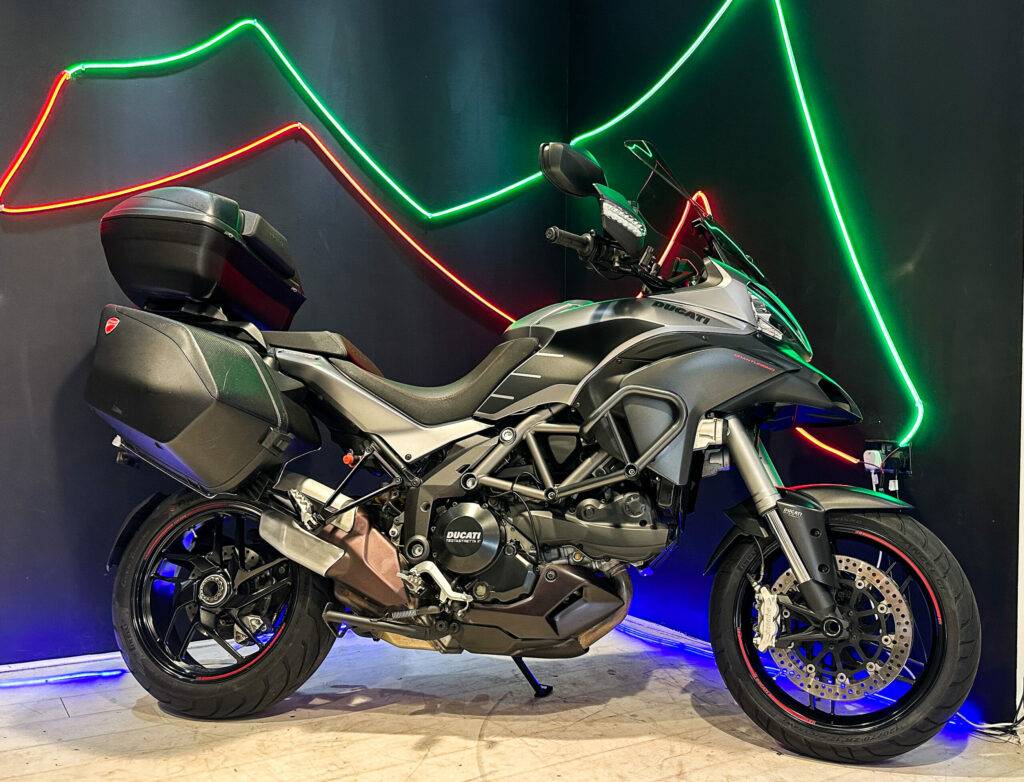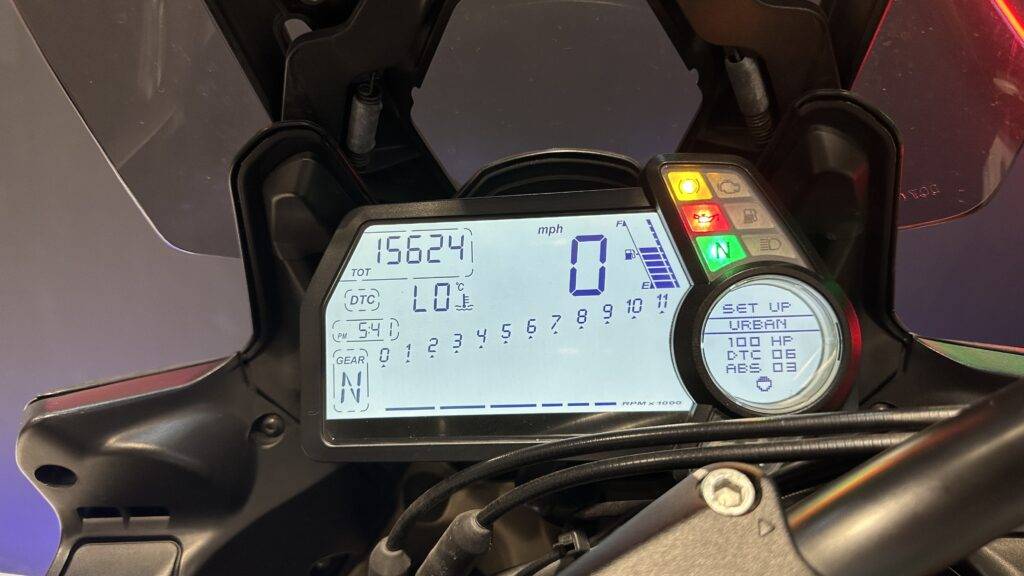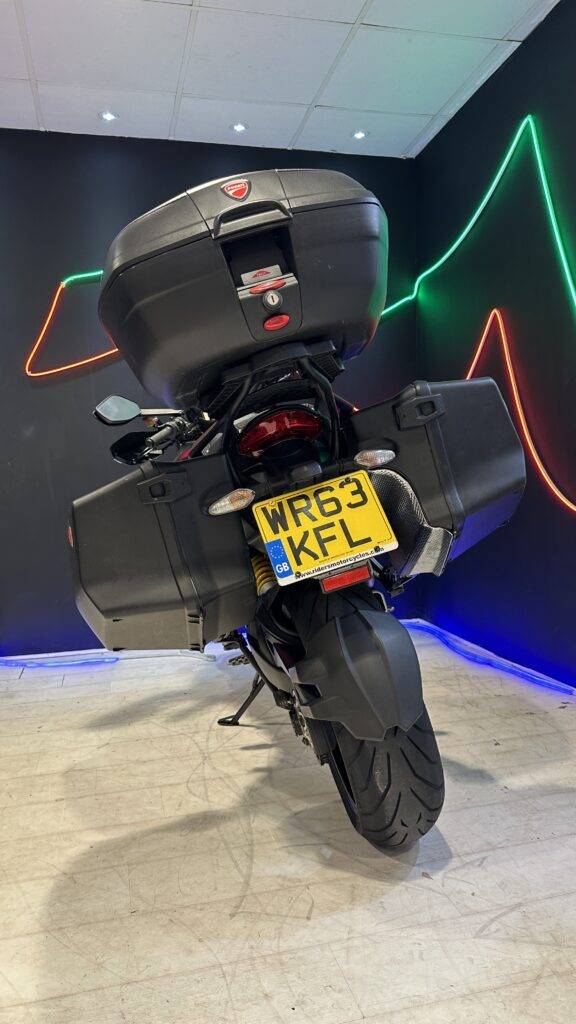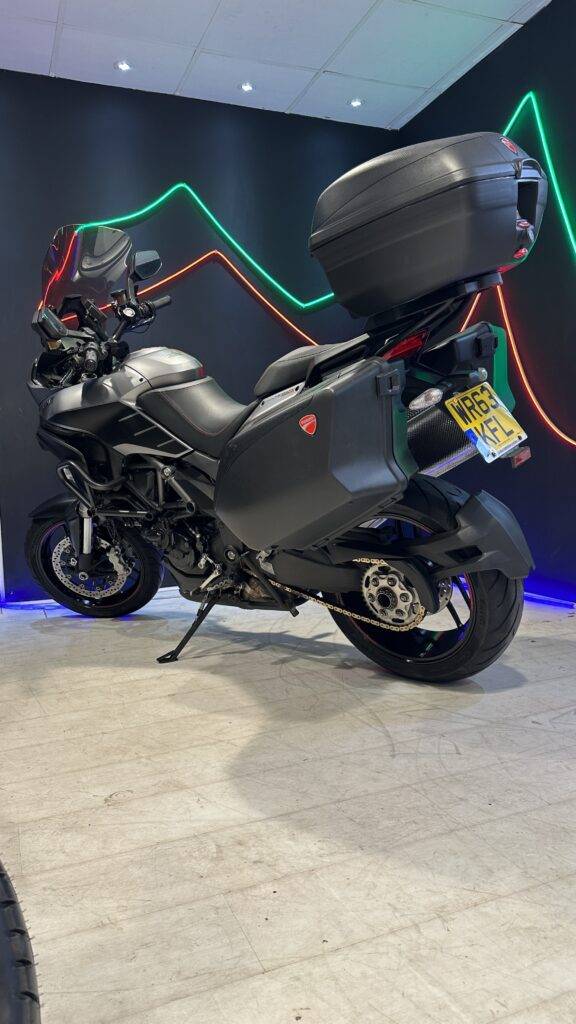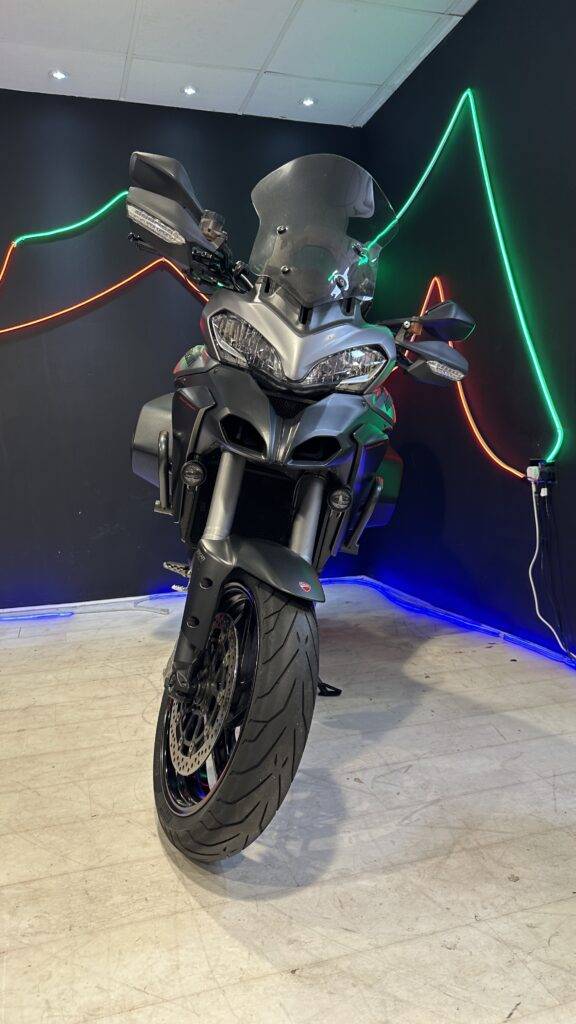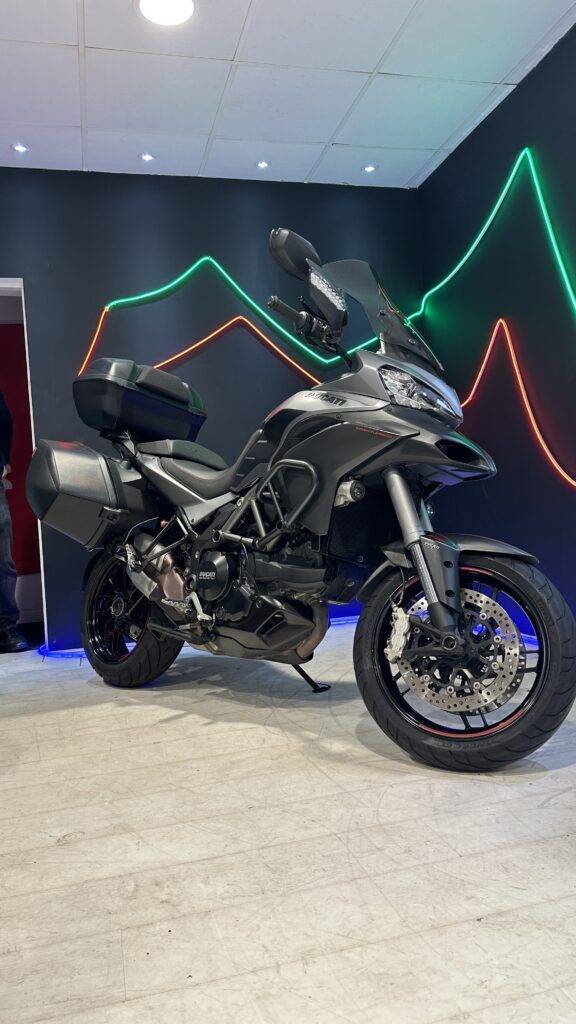 2021 Kawasaki Z900 Performance Edition
Make Kawasaki
Model Z900
Year 2021
Engine 900CC
Mileage 1666
Colour Green/White
Price SOLD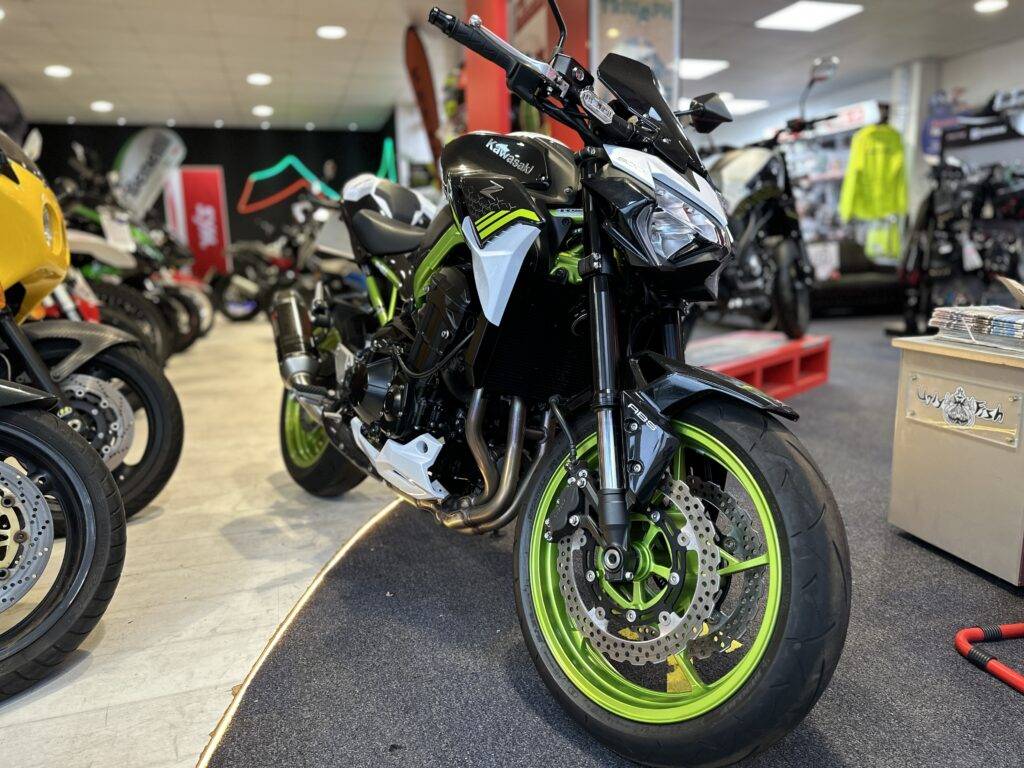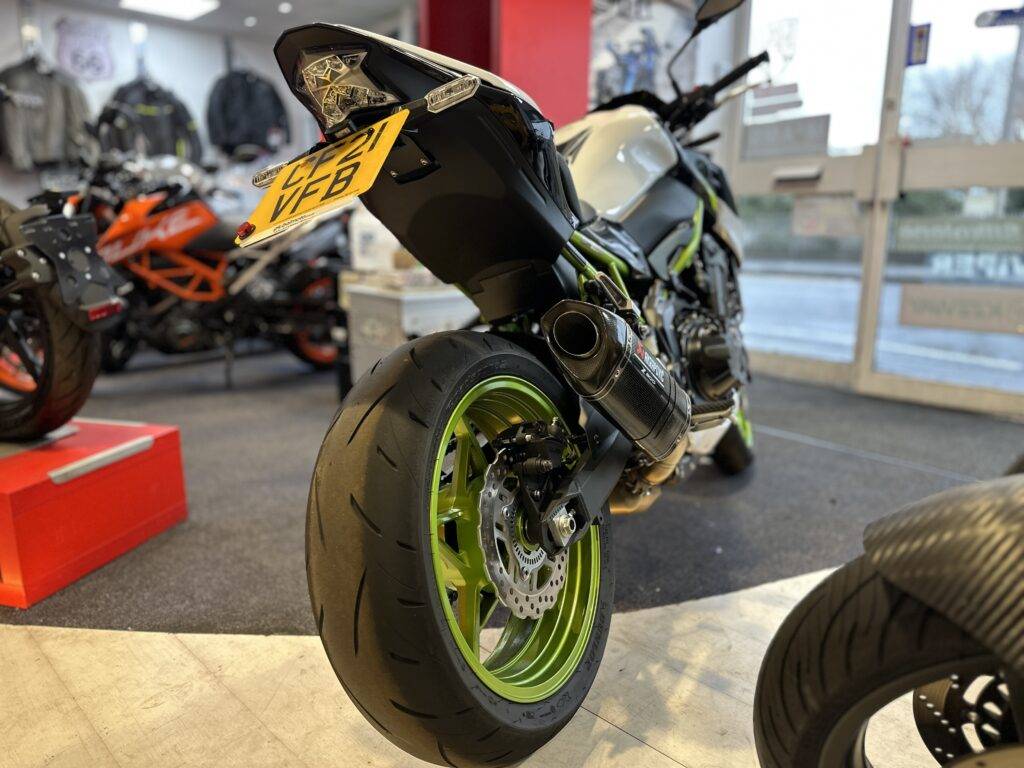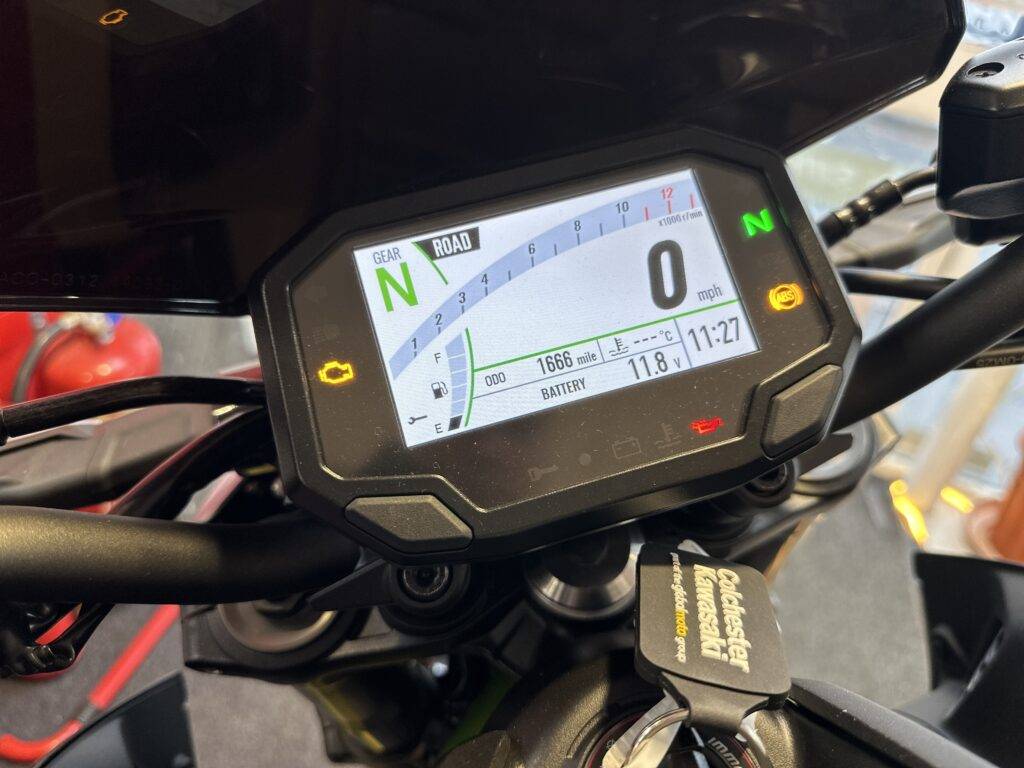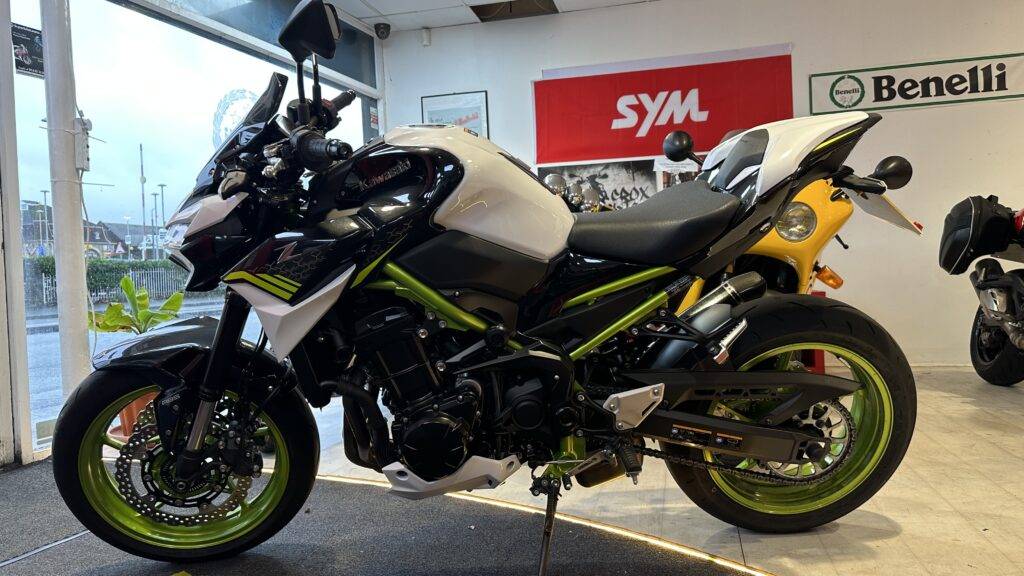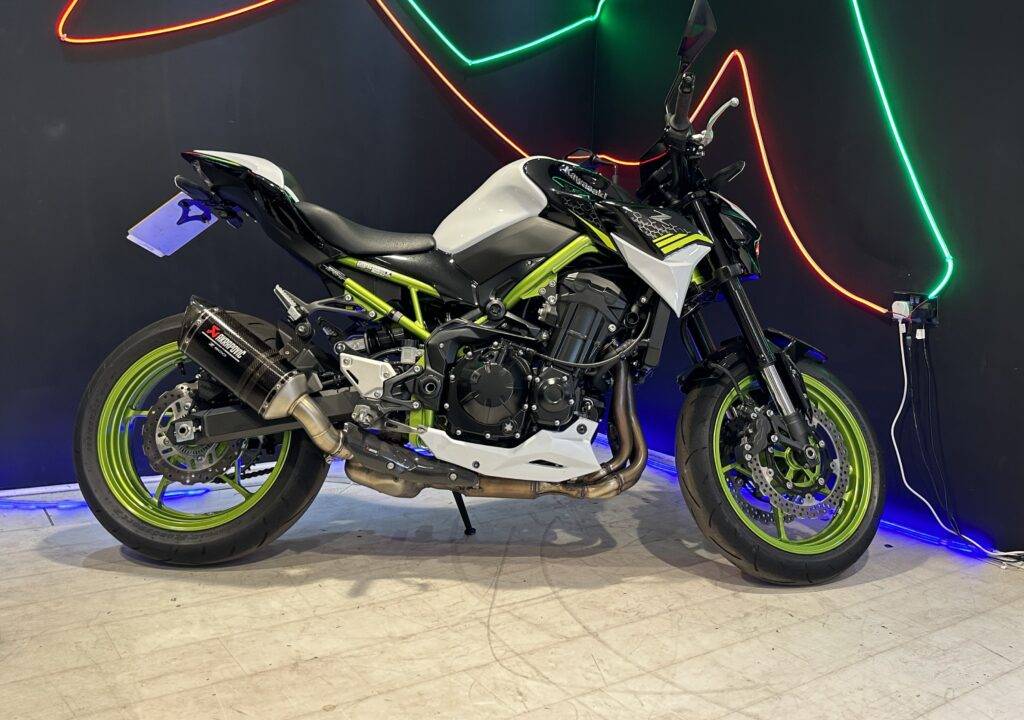 Make KTM
Model Duke
Year 2020 '70
Engine 390CC
Mileage 603
Colour Orange
Price SOLD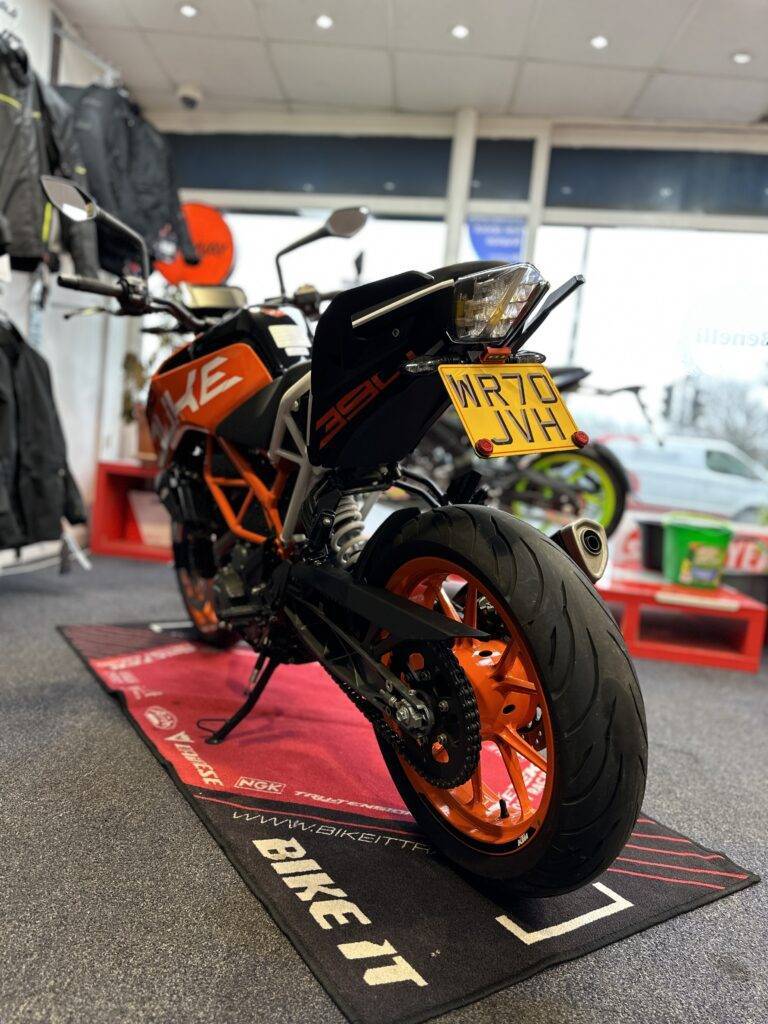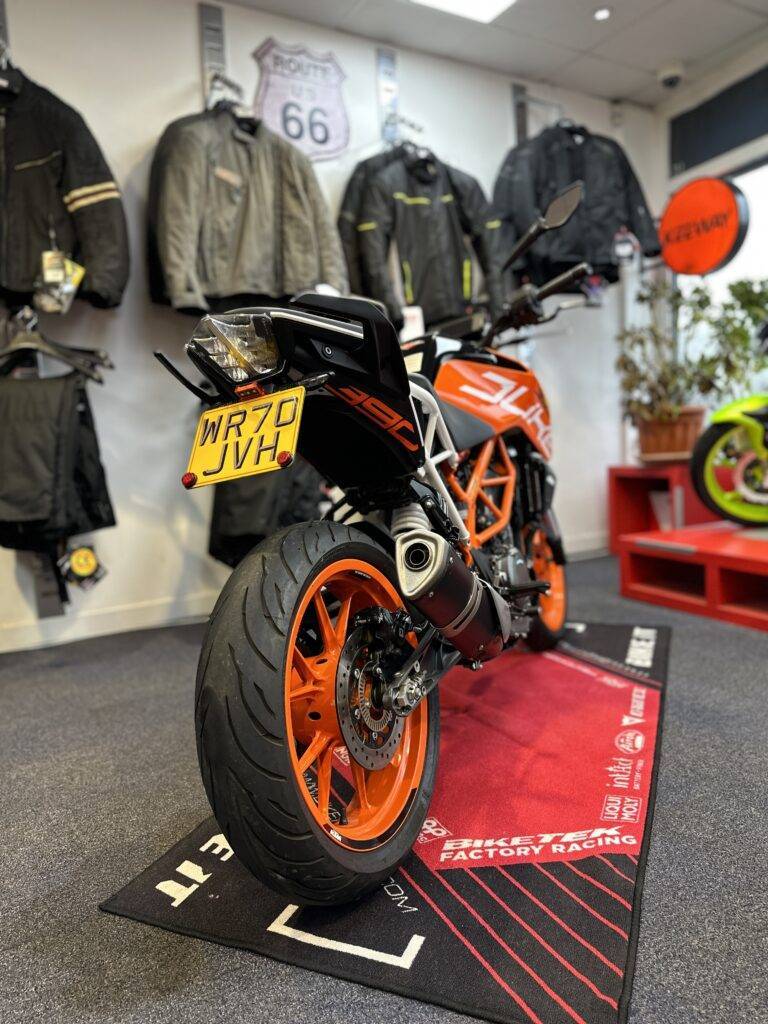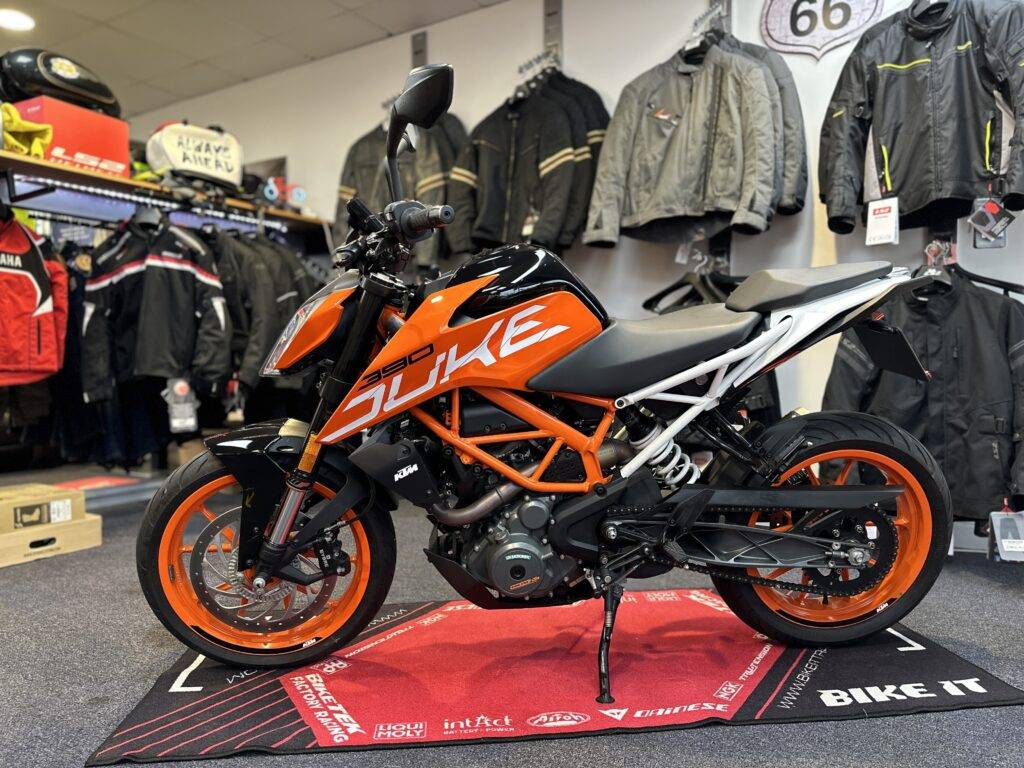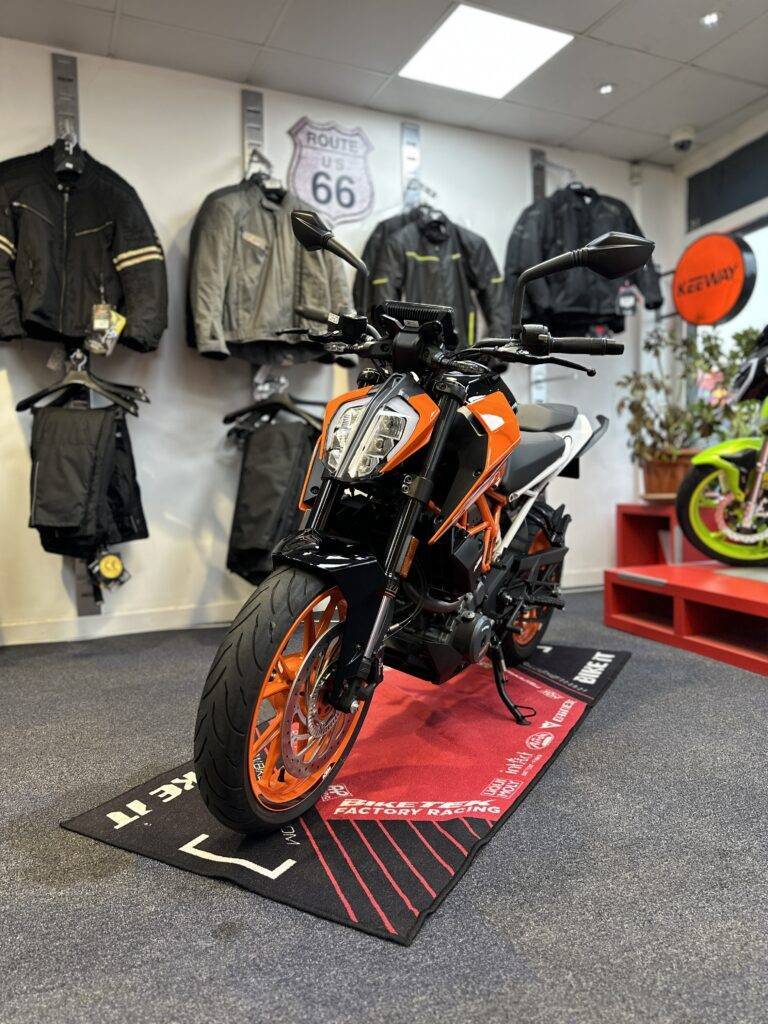 2006 GSXR 1000 Track Bike
Make Suzuki
Model GSXR 1000
Year 2006
Engine 1000CC
Mileage 2682
Colour Black
Price SOLD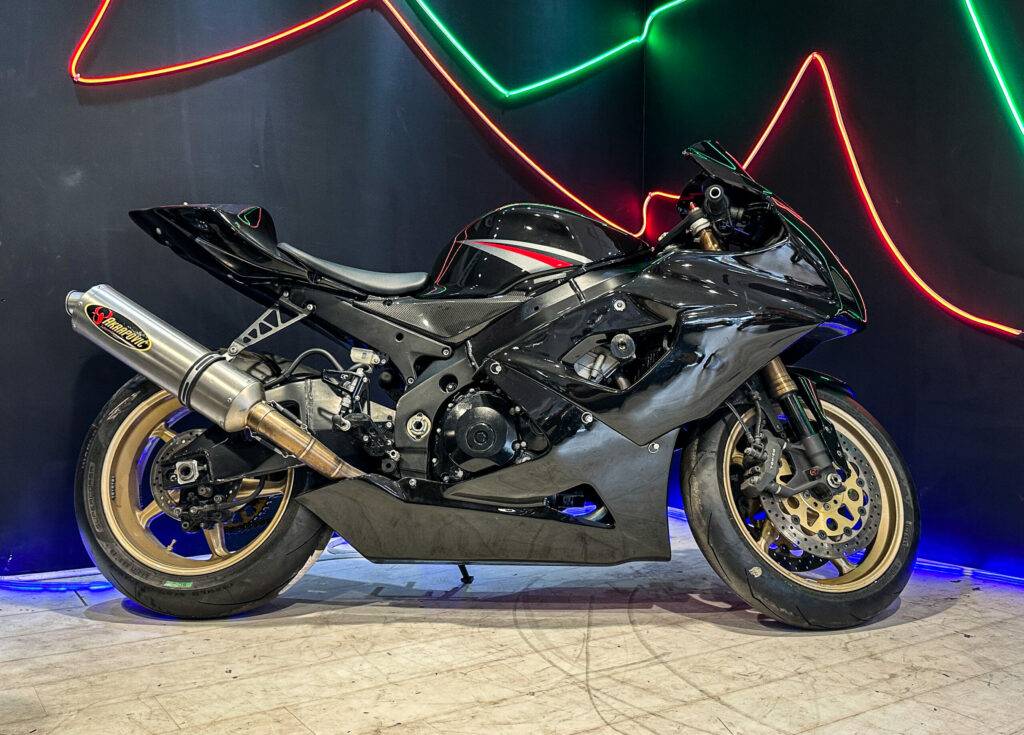 Make                  SYM
Model                 NHT 125 
Year                    2020
Engine                125CC
Mileage              3666
Colour                 Black
Price                    SOLD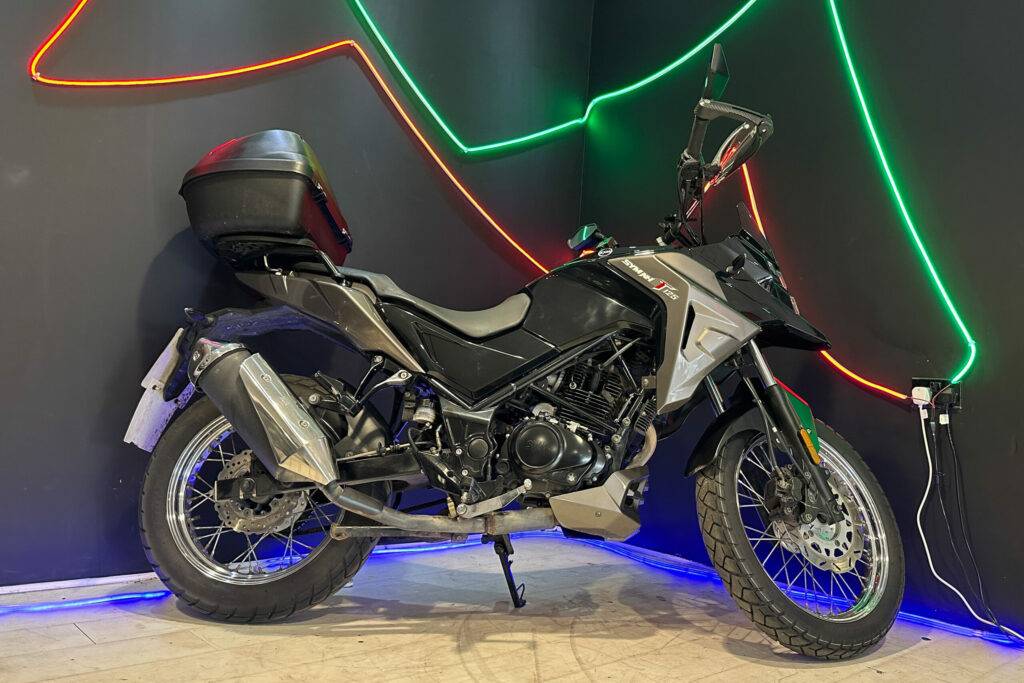 2021 Yamaha Tracer 900 GT
Make                  Yamaha
Model                 Tracer 900 GT
Year                    2021
Engine                900CC
Mileage              3234 Miles
Colour                 Black / Silver
Price                   SOLD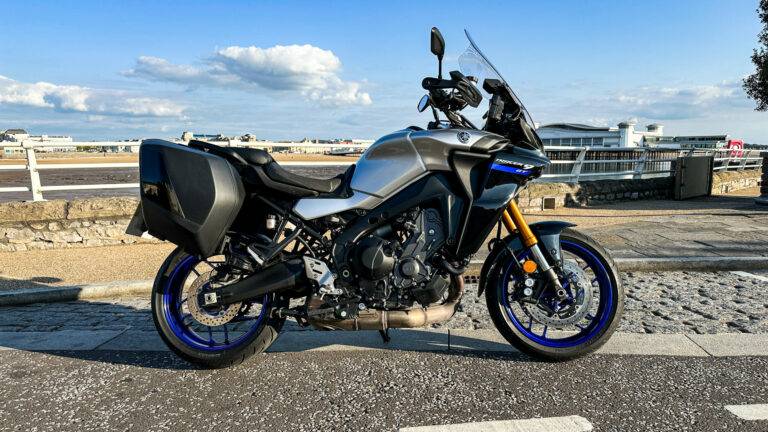 1998 Suzuki Magic II TR 110cc
Make Suzuki
Model Magic TR II
Year 1998
Engine 110CC
Mileage 5427 KM
Colour Grey
Price SOLD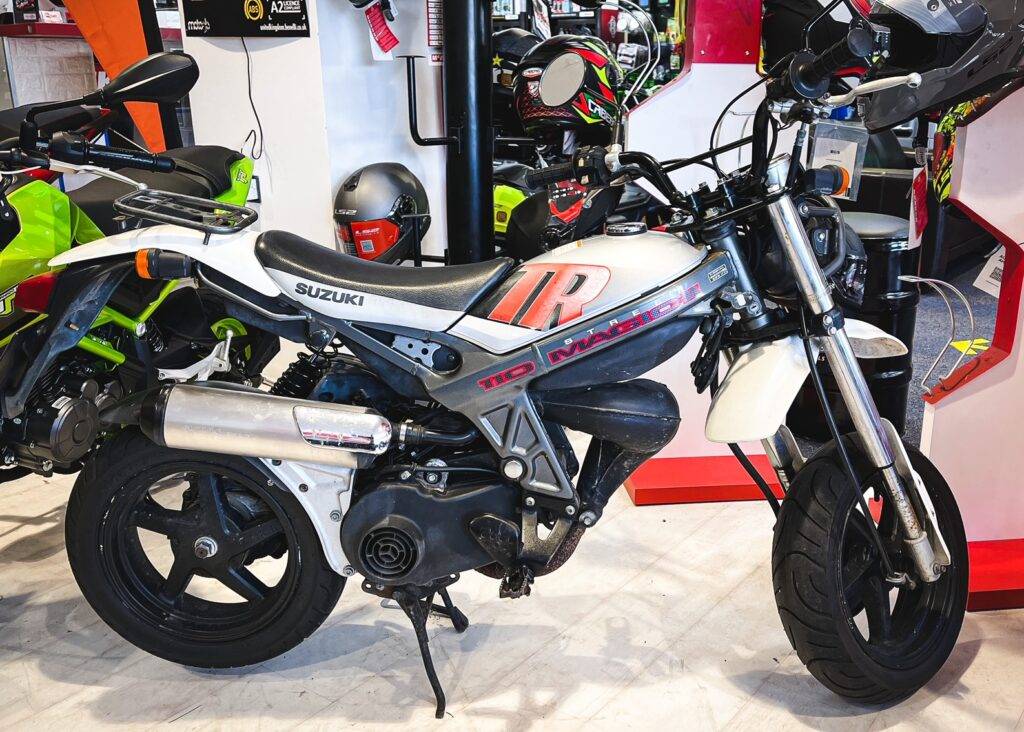 Make Triumph
Model Sprint
Year 1996
Engine 900CC
Mileage 42753 Miles
Colour Green
Price SOLD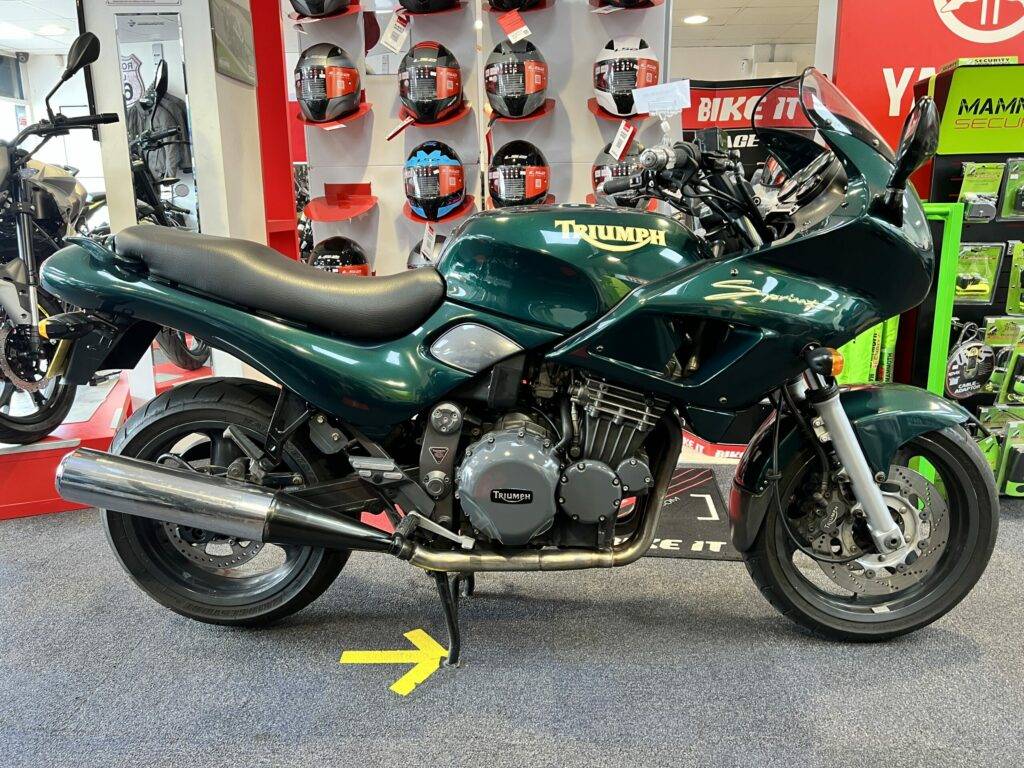 Make Honda
Model CB650R
Year 2021
Engine 650CC
Mileage 650 Miles
Colour Blue
Price SOLD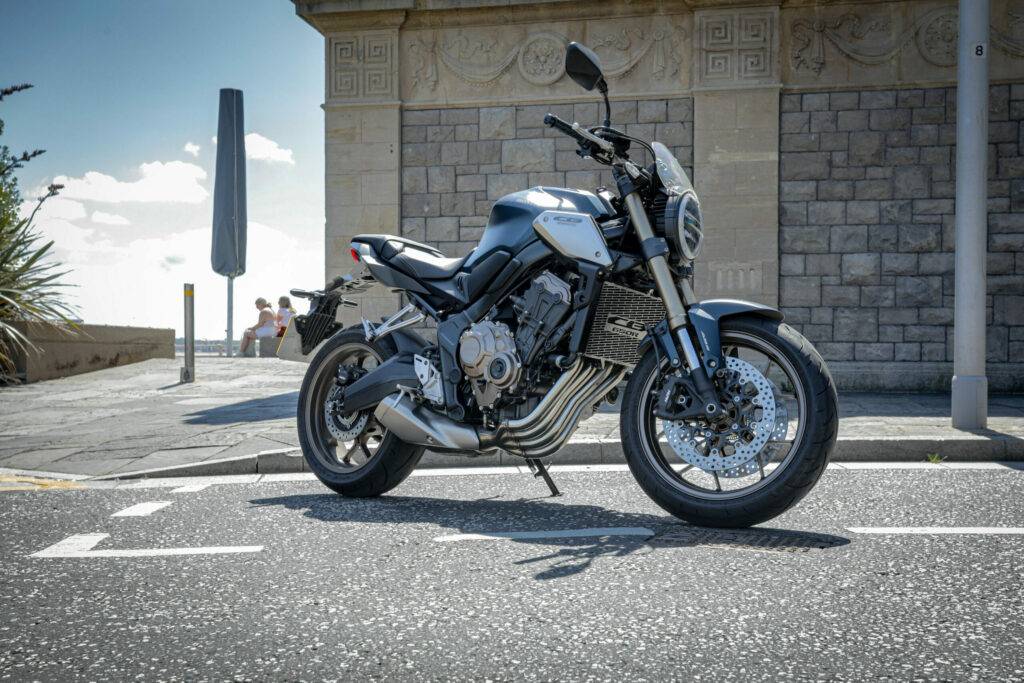 Make Honda
Model Rebel
Year 1997
Engine 250CC
Mileage 5972 Miles
Colour Black
Price SOLD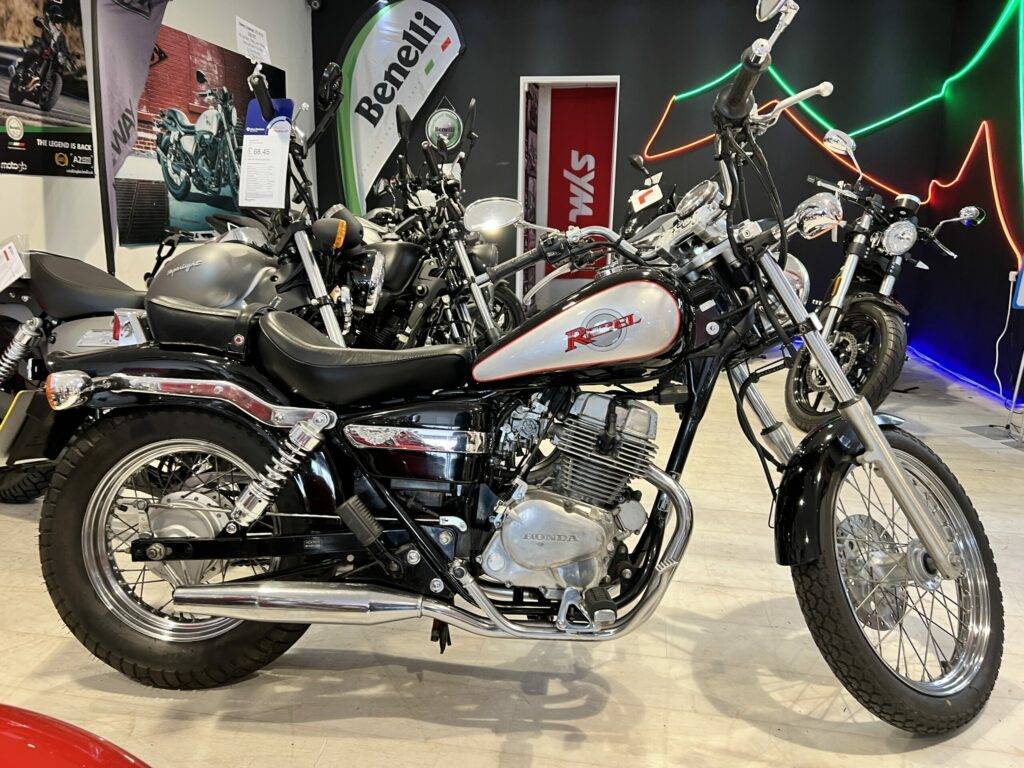 Make Kawasaki
Model Z1000-SX
Year 2019
Engine 1000CC
Mileage 1045 Miles
Colour Silver
Price SOLD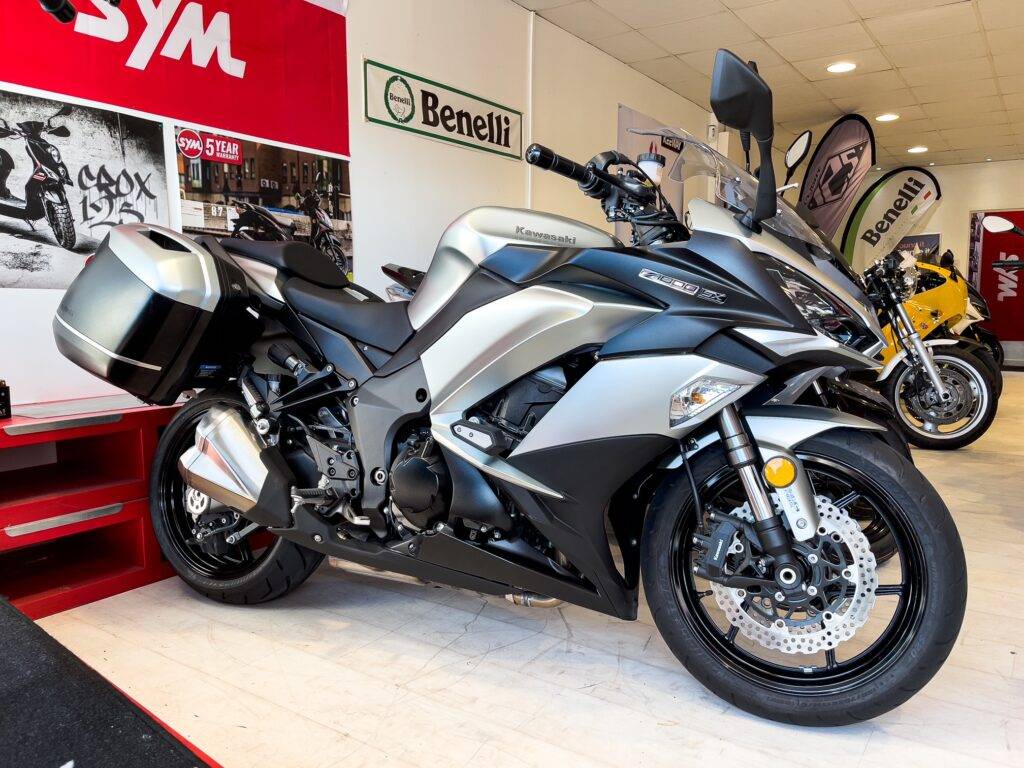 Make BMW
Model R NINE T
Year 2017
Engine 1200CC Boxer Twin
Mileage 9292 Miles
Colour Black
Price SOLD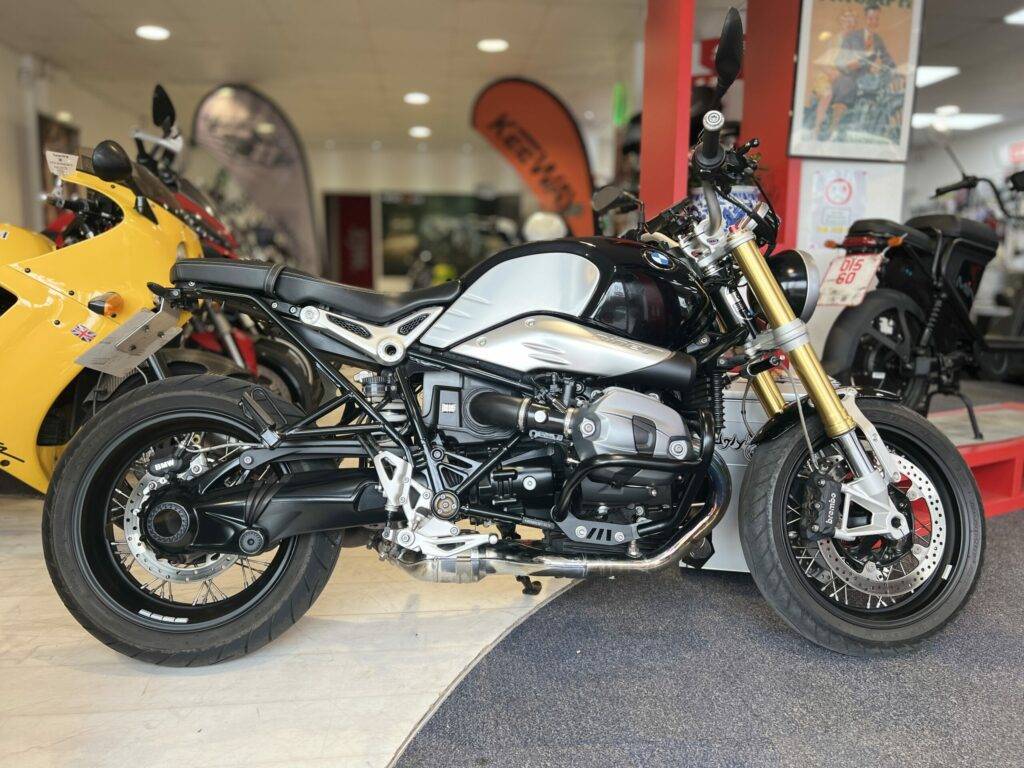 2013 Suzuki M800 Intruder
Make Suzuki
Model M800 Intruder
Year 2013
Engine 800CC
Mileage 11907 Miles
Colour black
Price SOLD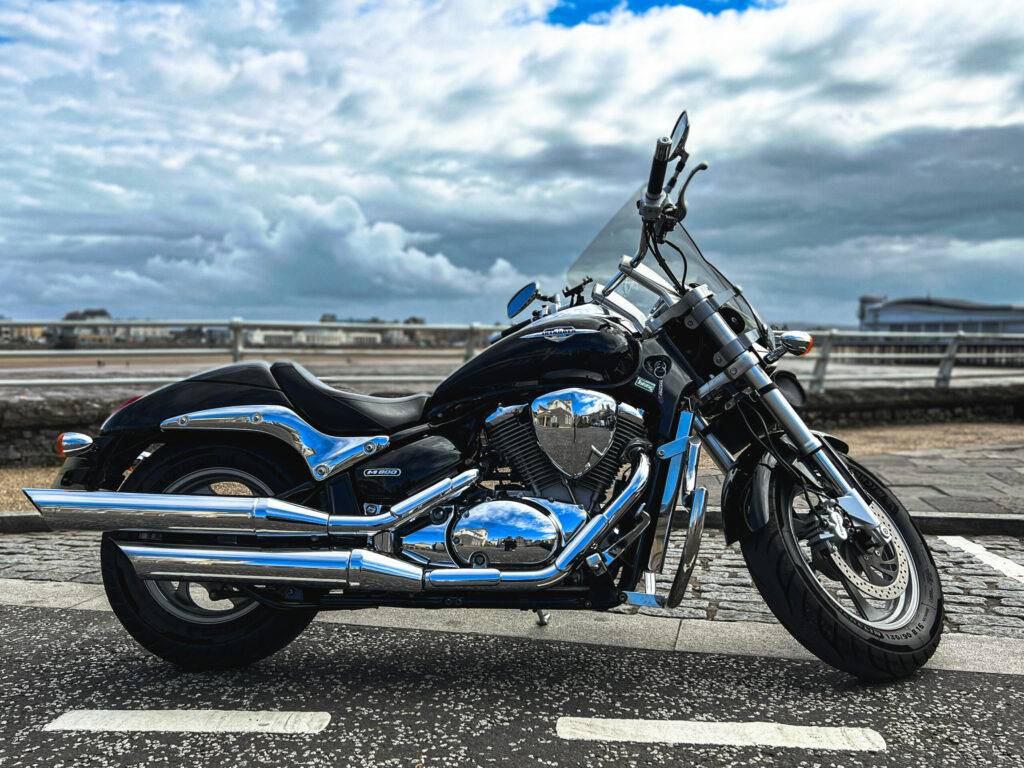 Make Triumph
Model America
Year 2008
Engine 865CC
Mileage 15729 Miles
Colour Blue/White
Price SOLD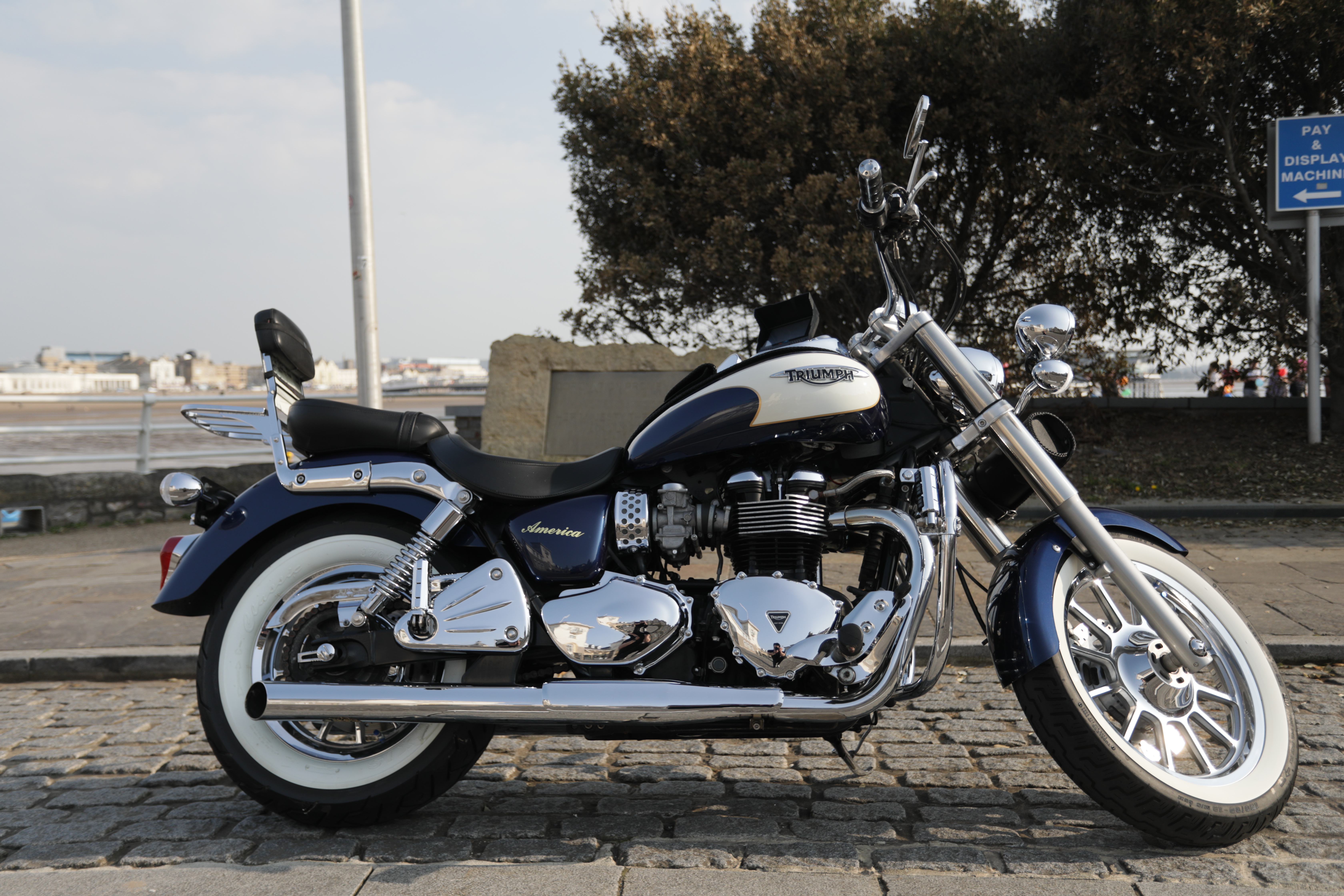 Make F.B Mondial

Model HPS

Year 2018
Engine 125 CC
Mileage 9355 Miles
Colour Silver

Price SOLD
Make Yamaha
Model XT660R
Year 2010
Engine 660CC
Mileage 8829 Miles
Colour Red
Price Sold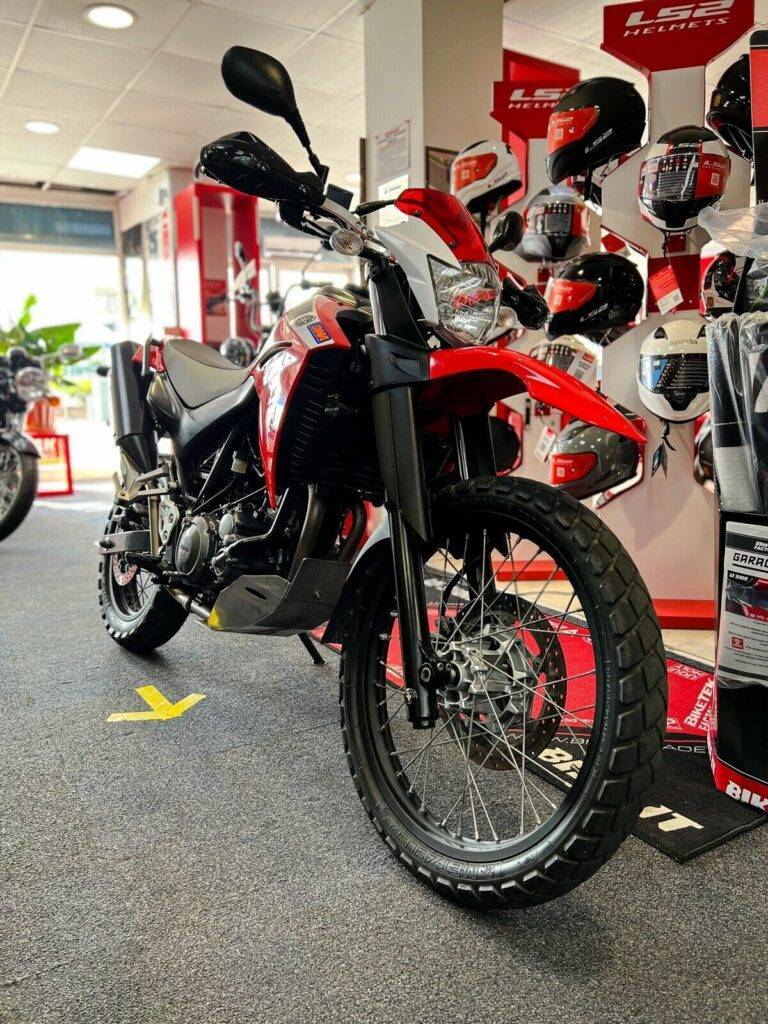 2012 Yamaha YZF R1 50th Anniversary 1223/2000
Make Yamaha
Model YZF R1
Year 2012
Engine 1000CC
Mileage 16123 Miles
Colour 50th Anniversary
Price SOLD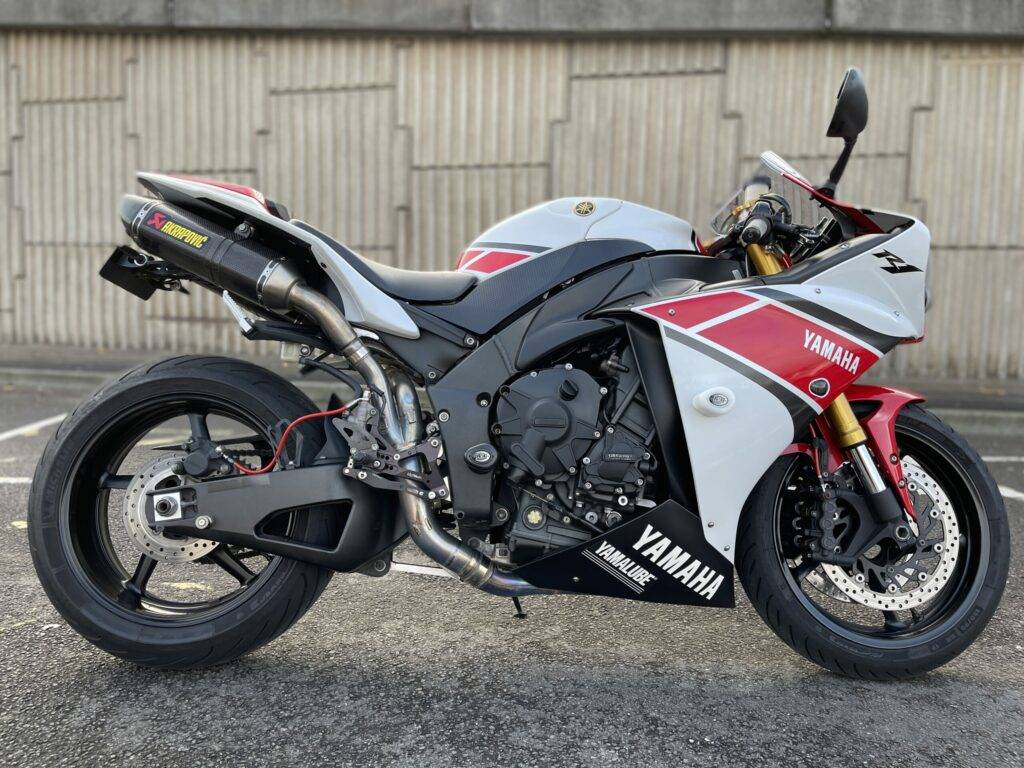 Make Moto Guzzi
Model V85TT
Year 2020
Engine 850CC
Mileage 9601 Miles
Colour White/Yellow
Price SOLD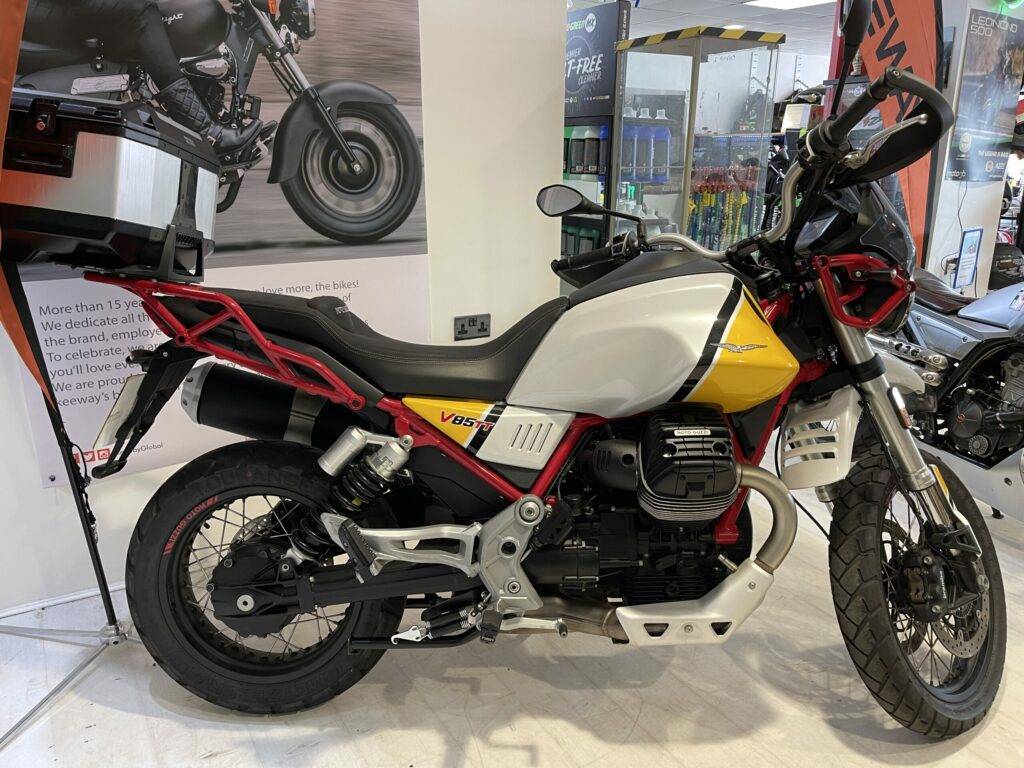 1998 Triumph 900 Cafe Racer R Kit
Make Triumph
Model Cafe Racer R
Year 1998
Engine 900cc Triple
Mileage 45* From full engine overhaul
Colour White
Price SOLD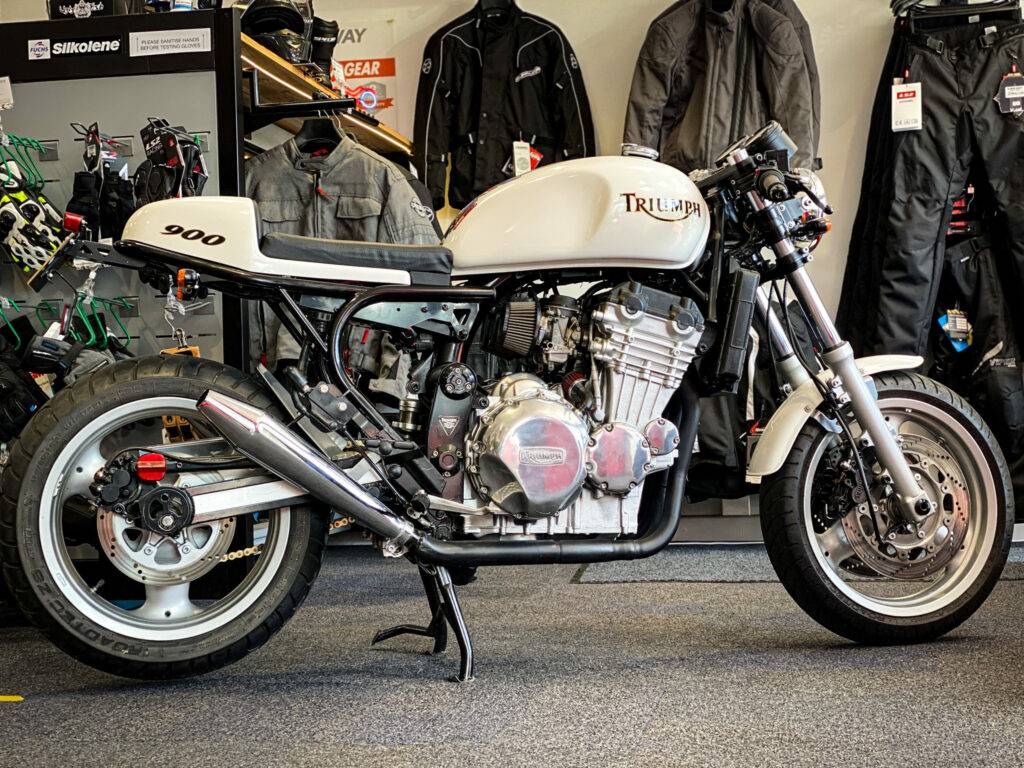 2016 Rieju MRT 125 PRO SM
Make Rieju
Model MRT 125 PRO SM
Year 2016
Engine 125cc Single Cylinder
Mileage 3156
Colour White/Black
Price SOLD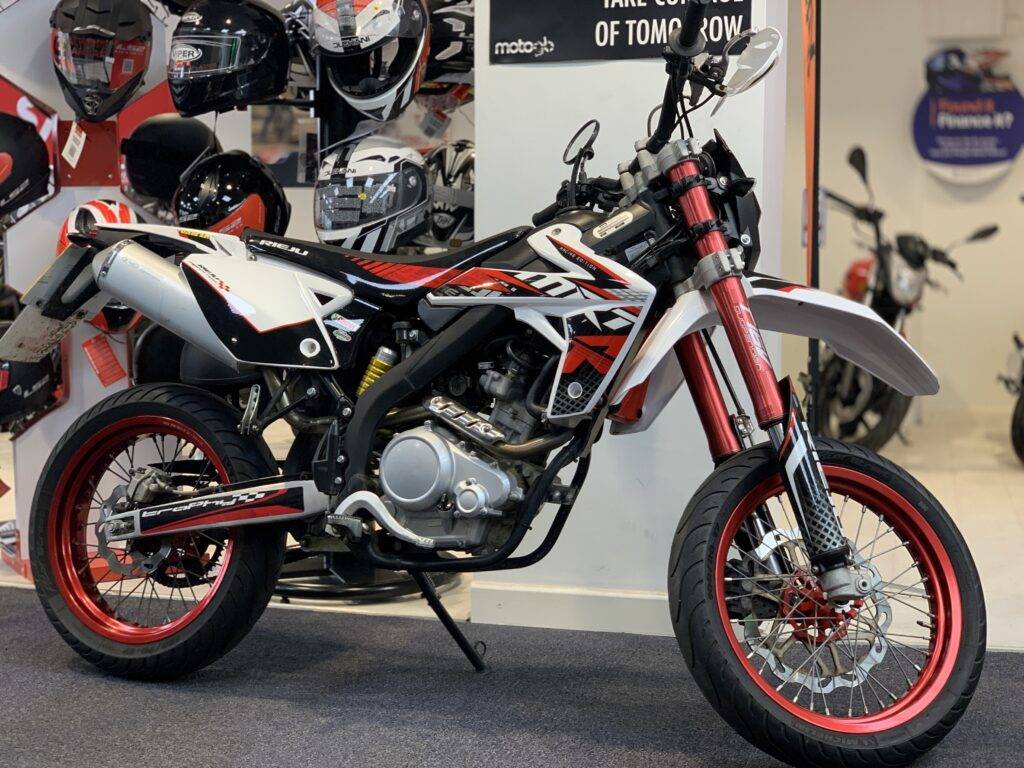 Make Kawasaki
Model Z300

Year 2015
Engine 300CC
Mileage 7697 Miles
Colour Green
Price SOLD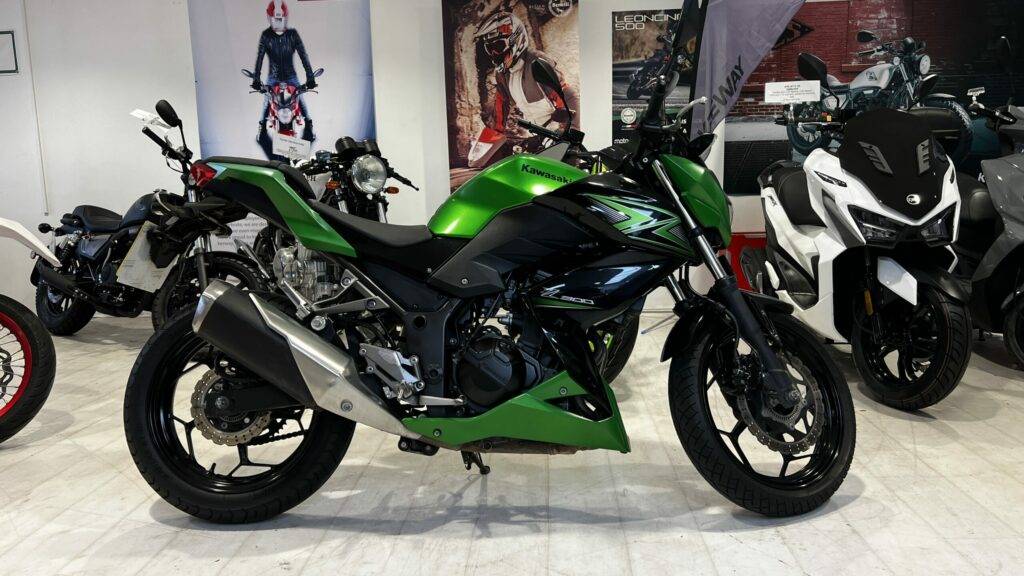 Make Keeway
Model TX 125 SM
Year 2018
Engine 125CC
Mileage 33437 KM
Colour Black/Grey
Price SOLD
2010 Honda Innova ANF 125
Make Honda
Model ANF 125
Year 2010
Engine 125CC
Mileage 15171
Colour Grey
Price SOLD
2005 Kawasaki ZX6-R 636 Ninja C1H
Make Kawasaki
Model 636 ZX6-R Ninja
Year 2005
Engine 636CC
Mileage 23511 Miles
Colour Blue
Price SOLD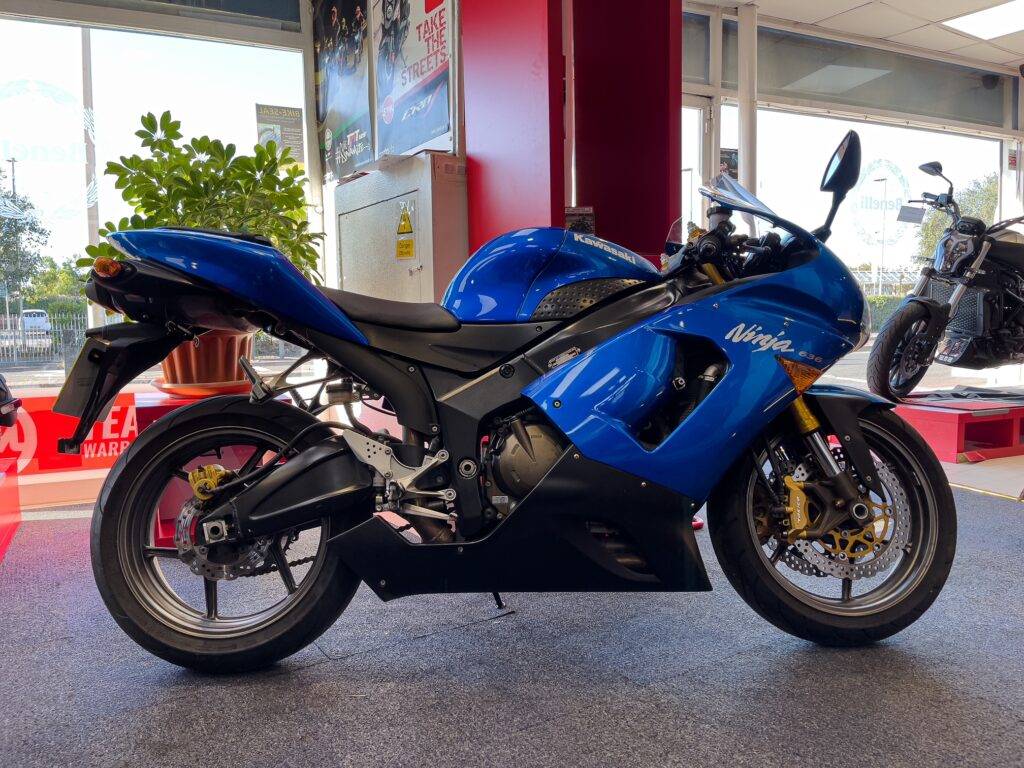 2010 Triumph Sprint 1050 ST
Make Triumph
Model Sprint ST
Year 2010
Engine 1050CC
Mileage 11606 Miles
Colour Red
Price SOLD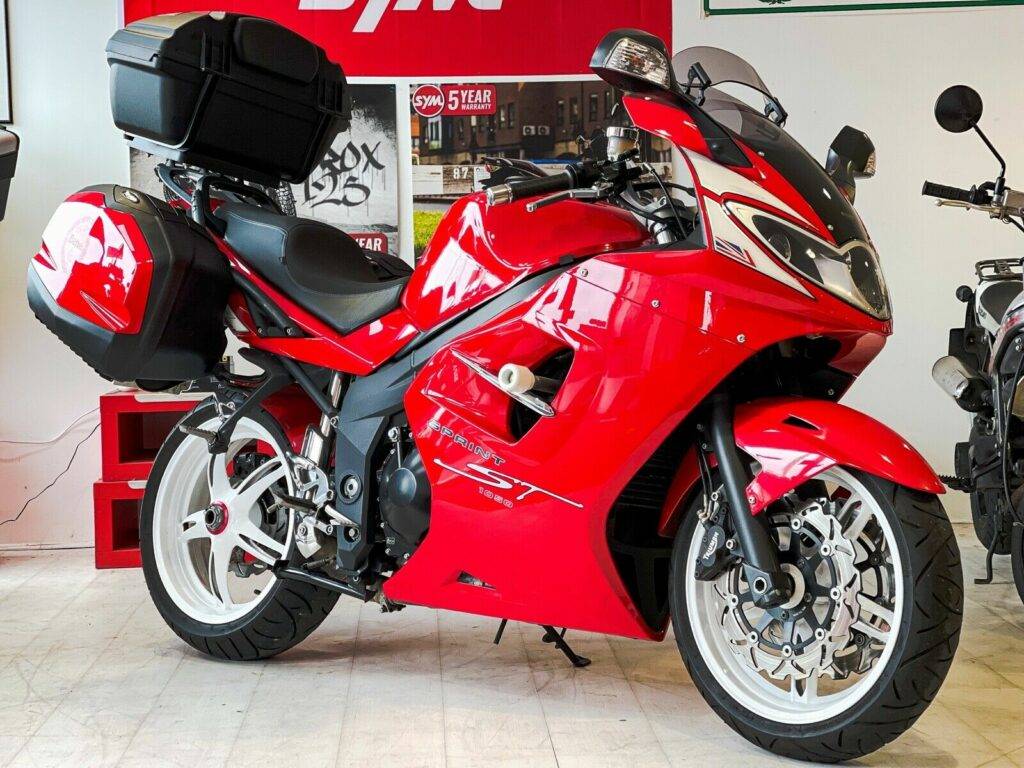 2012 Aprilia RSV-4 Factory
Make Aprilia
Model RSV-4
Year 2012
Engine 1000CC
Mileage 17280
Colour Black/Red
Price SOLD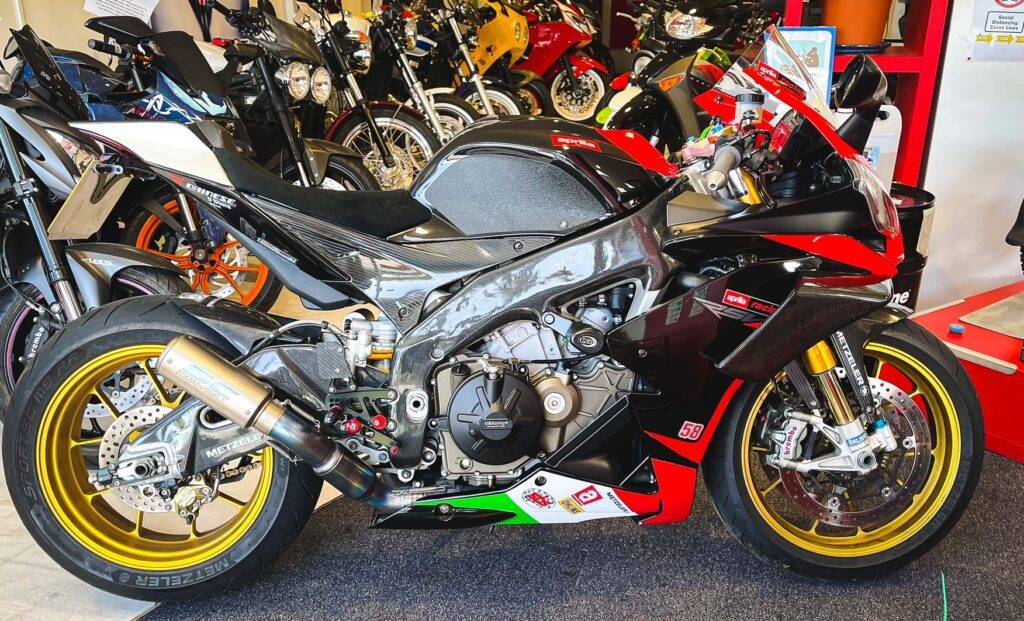 Make Honda
Model CB125R
Year 2018
Engine 125cc
Mileage 1694
Colour White
Price SOLD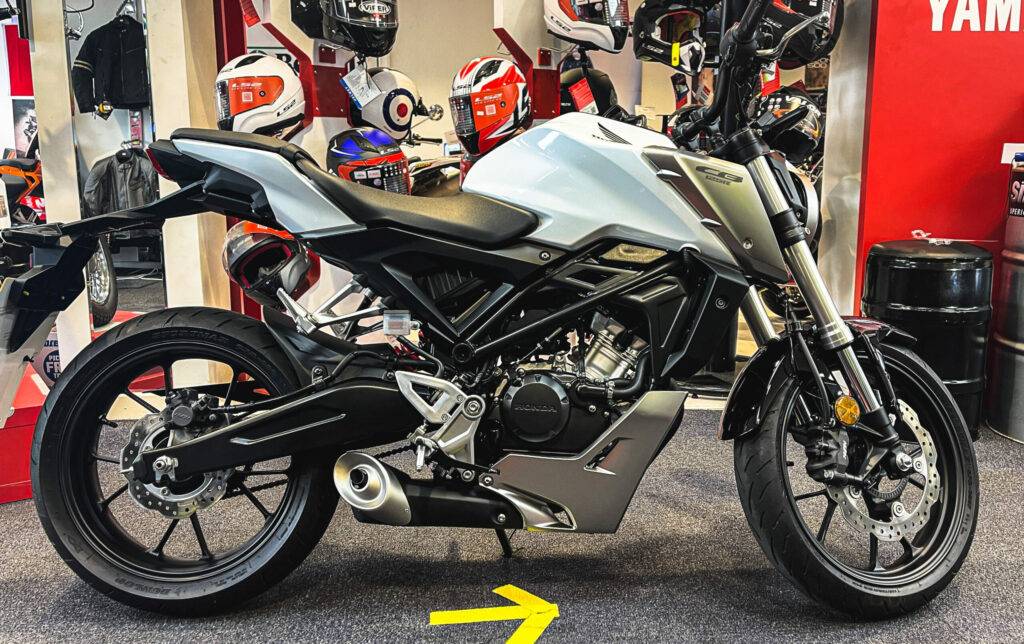 Make                   BMW
Model                  K1300S
Year                     2013
Engine                 1300cc Inline 4
Mileage               37995
Colour                 Silver
Price                   SOLD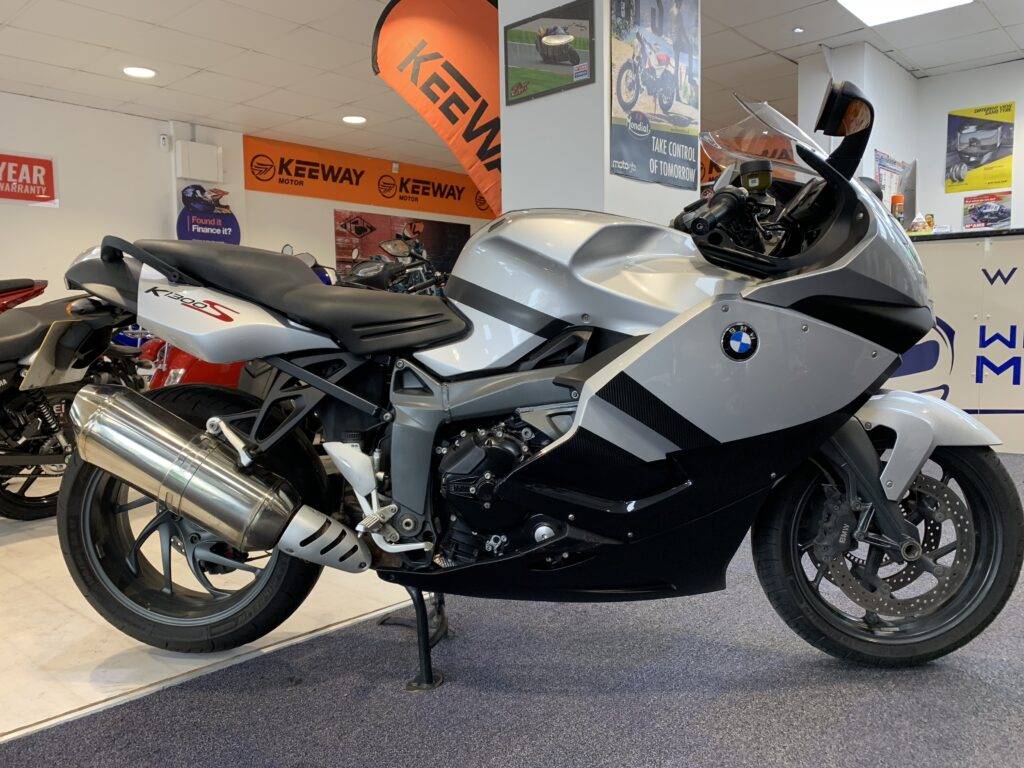 Make Honda
Model CBR500R
Year 2018
Engine 500cc
Mileage 1776
Colour Orange/Black
Price SOLD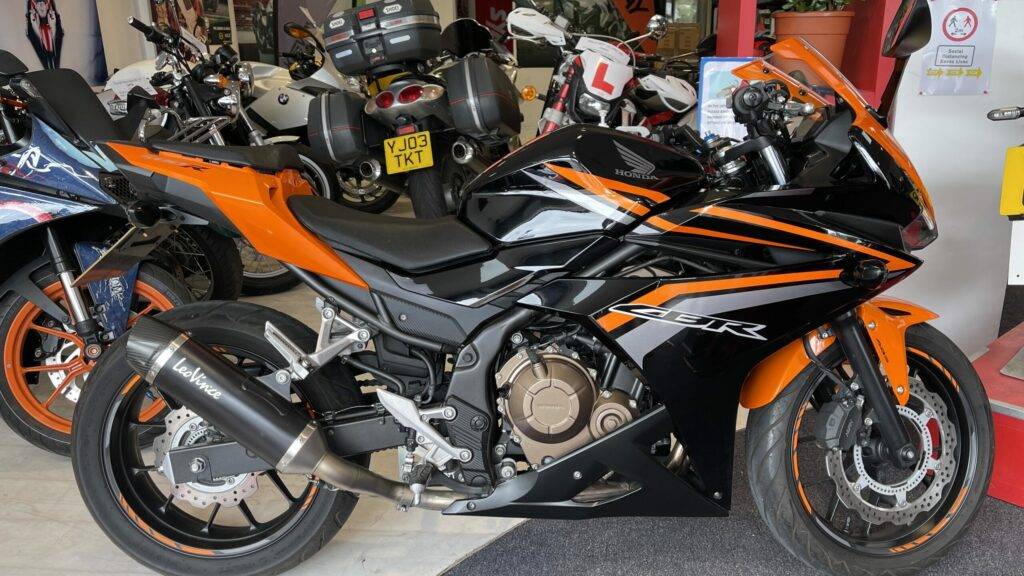 Make Vespa
Model GTS IE
Year 2015
Engine 125cc
Mileage 13119
Colour Black
Price SOLD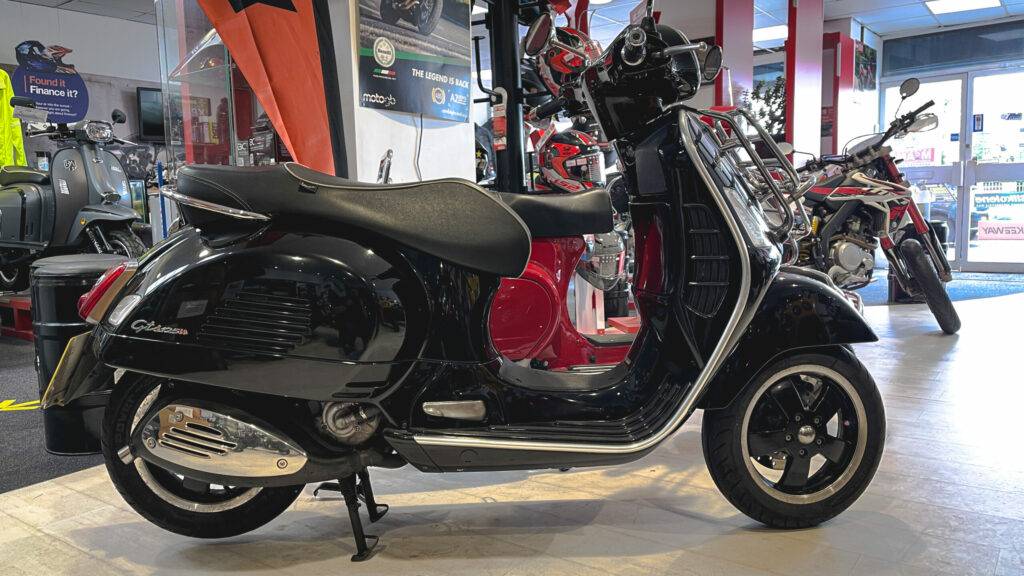 2015 Suzuki GSX 1250 FA L5
Make Suzuki
Model GSX 1250 FA
Year 2015
Engine 1250cc
Mileage 2248
Colour Red
Price SOLD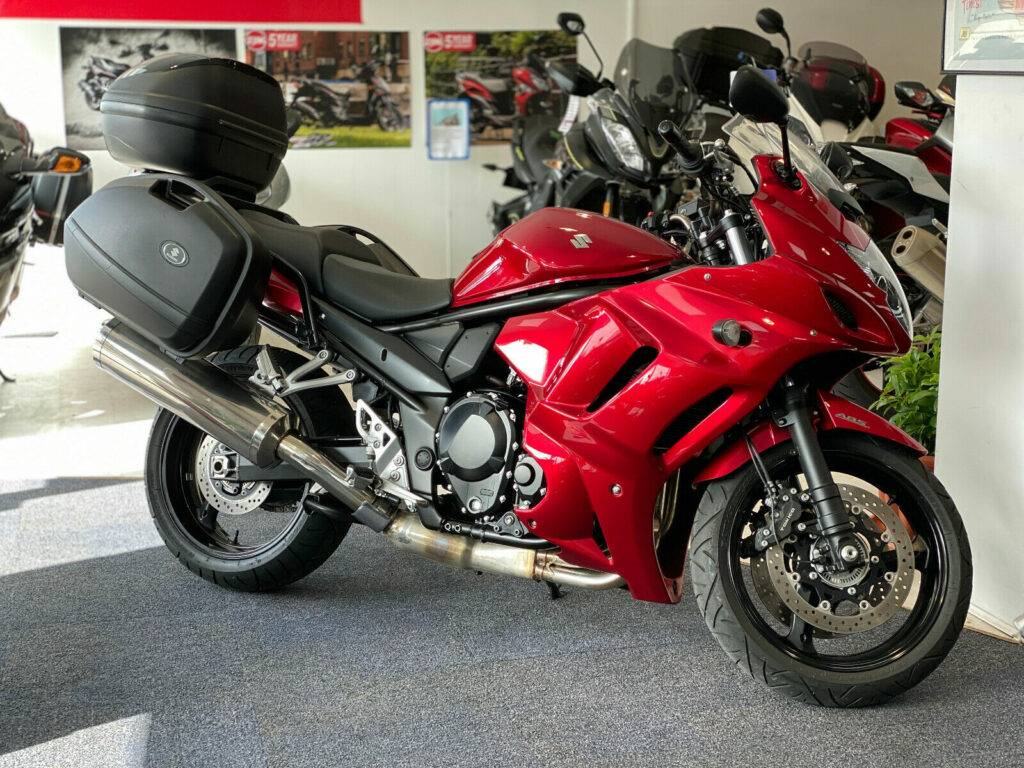 Make BMW
Model S1000RR M SPORT
Year 2020
Engine 1000cc
Mileage 1308
Colour Blue/White
Price SOLD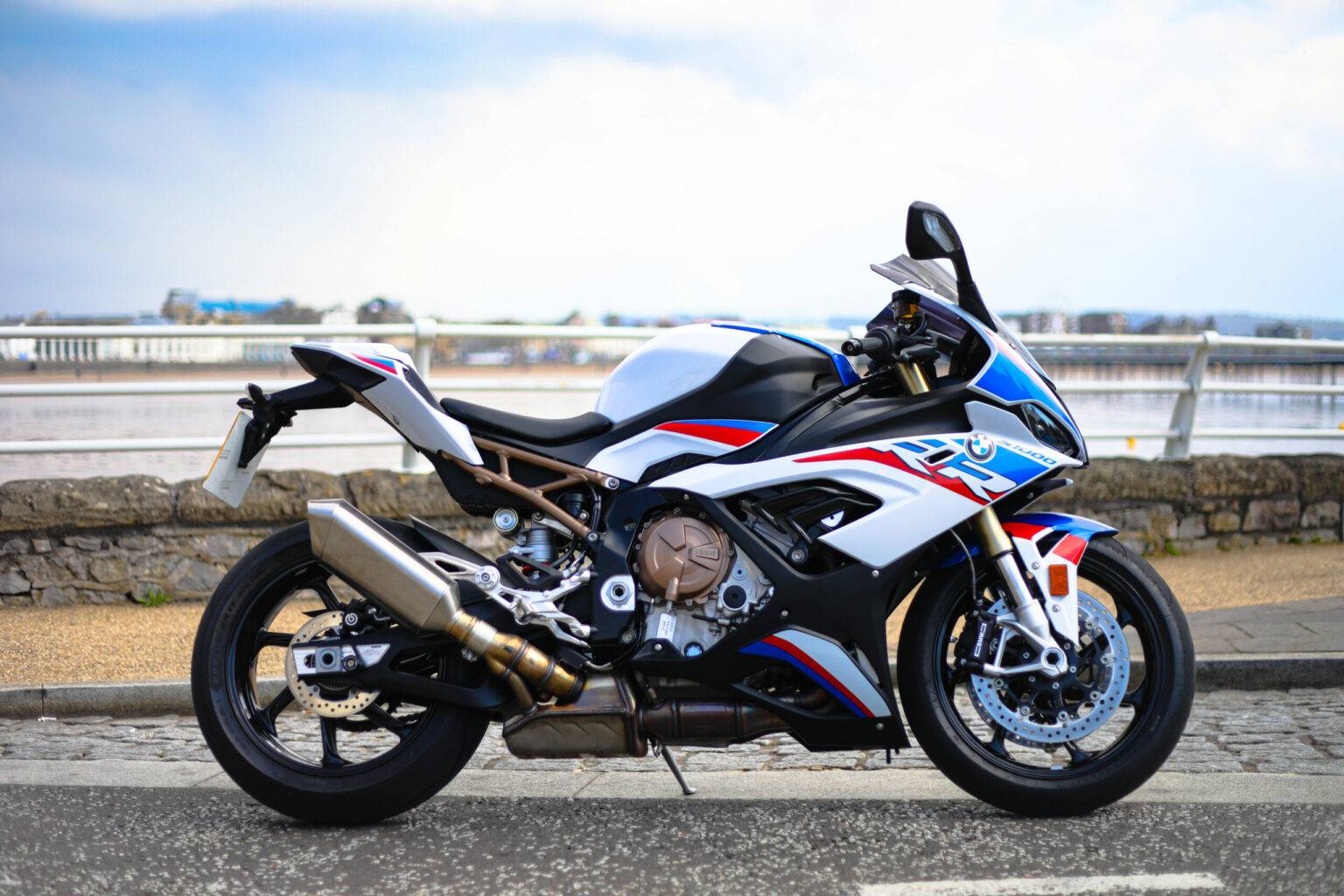 Make Honda
Model CBR650F
Year 2017
Engine 650cc
Mileage 1157
Colour Red
Price SOLD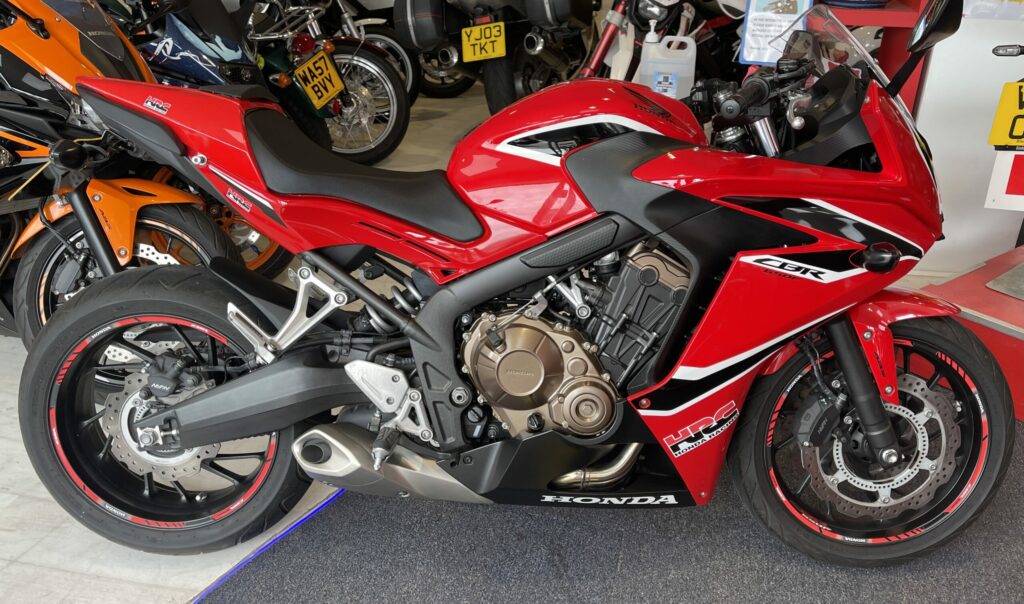 Make Triumph
Model 3TA
Year 1961
Engine 350cc
Mileage 5000 Approx
Colour Blue
Price SOLD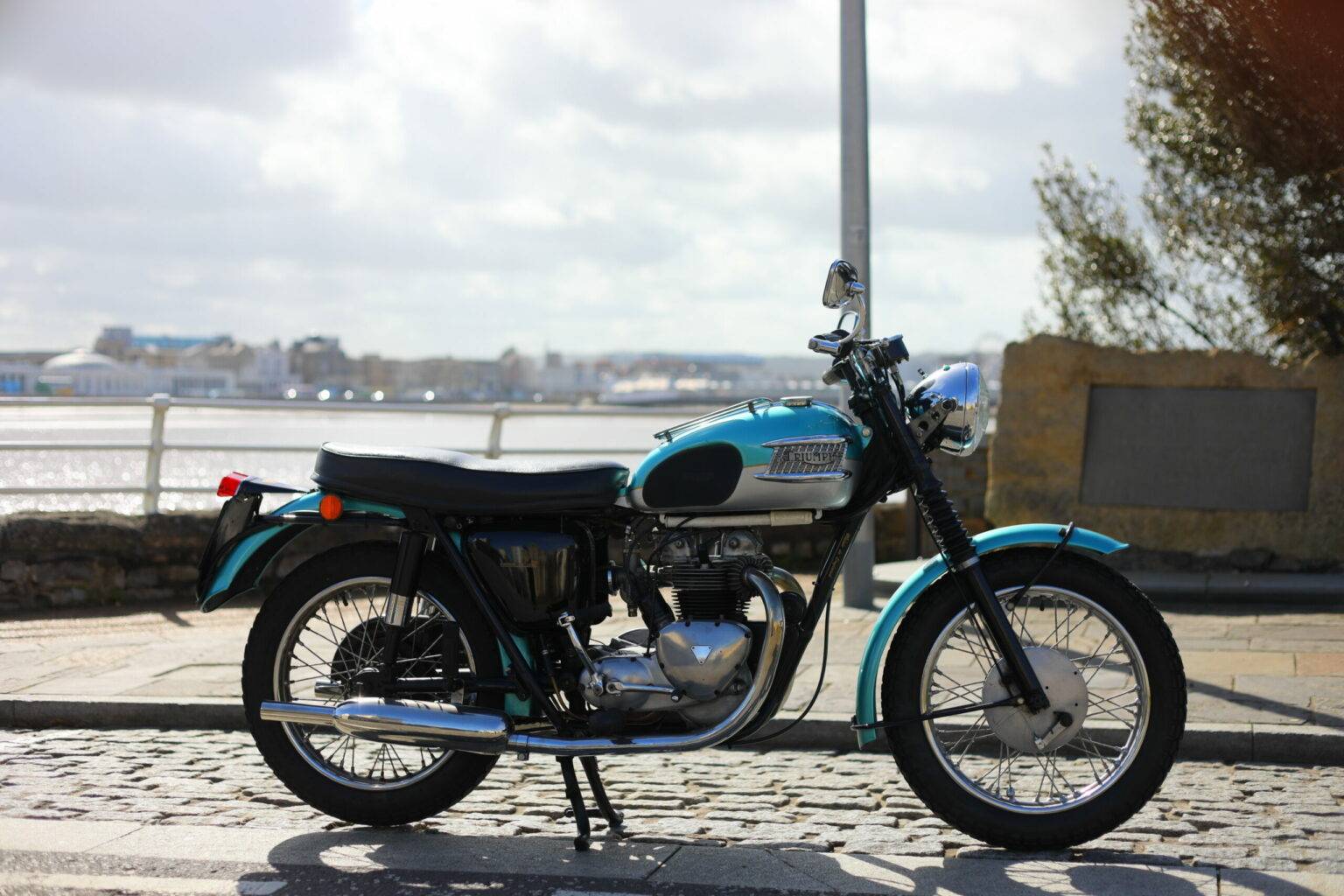 2015 TRIUMPH TIGER 800 XCx
Make TRIUMPH
Model TIGER XCX
Year 2015
Engine 800cc
Mileage 4729
Colour White
Price SOLD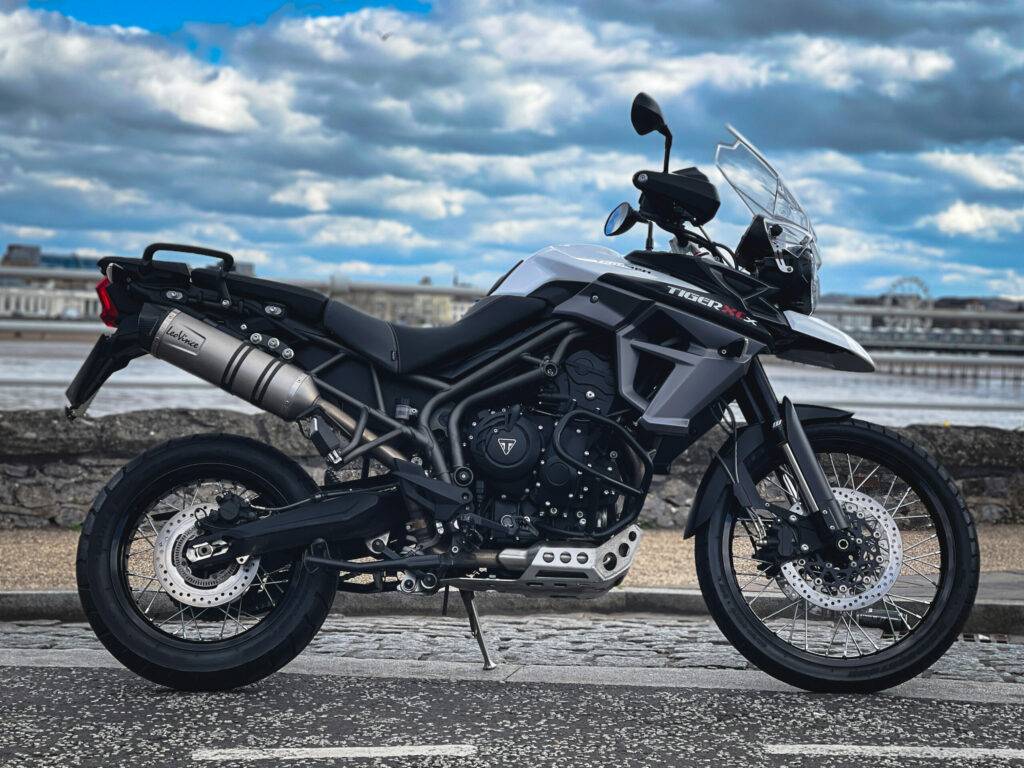 2011 Triumph Tiger 800 Xc
Make Triumph
Model Tiger Xc
Year 2011
Engine 800cc
Mileage 27573
Colour White
Price Sold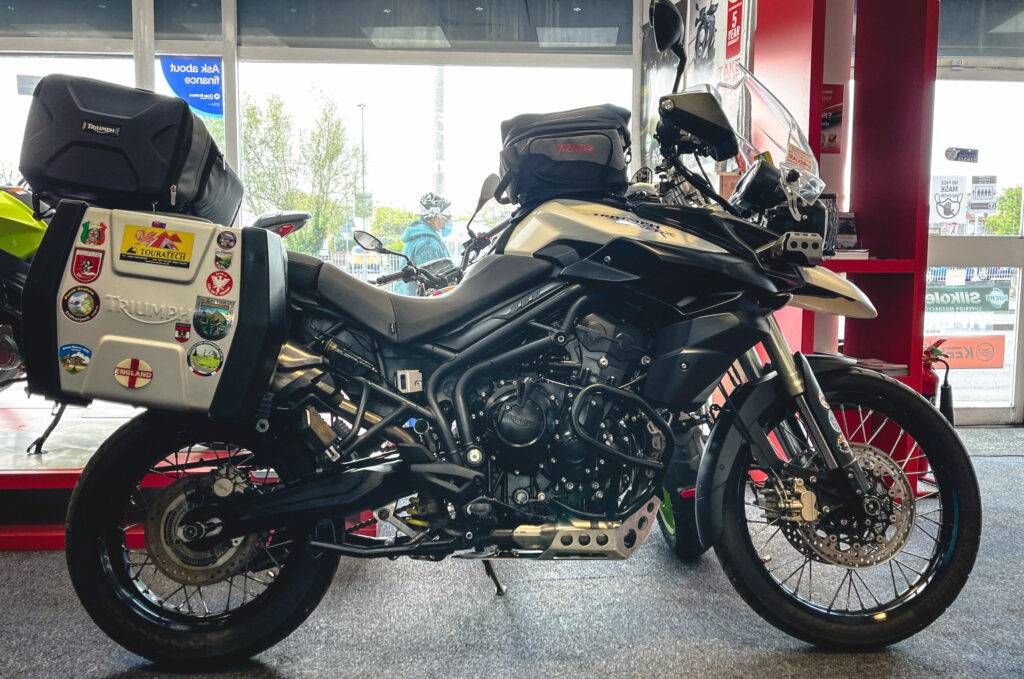 Make BMW
Model S1000RR
Year 2018
Engine 1000cc
Mileage 6792
Colour White
Price SOLD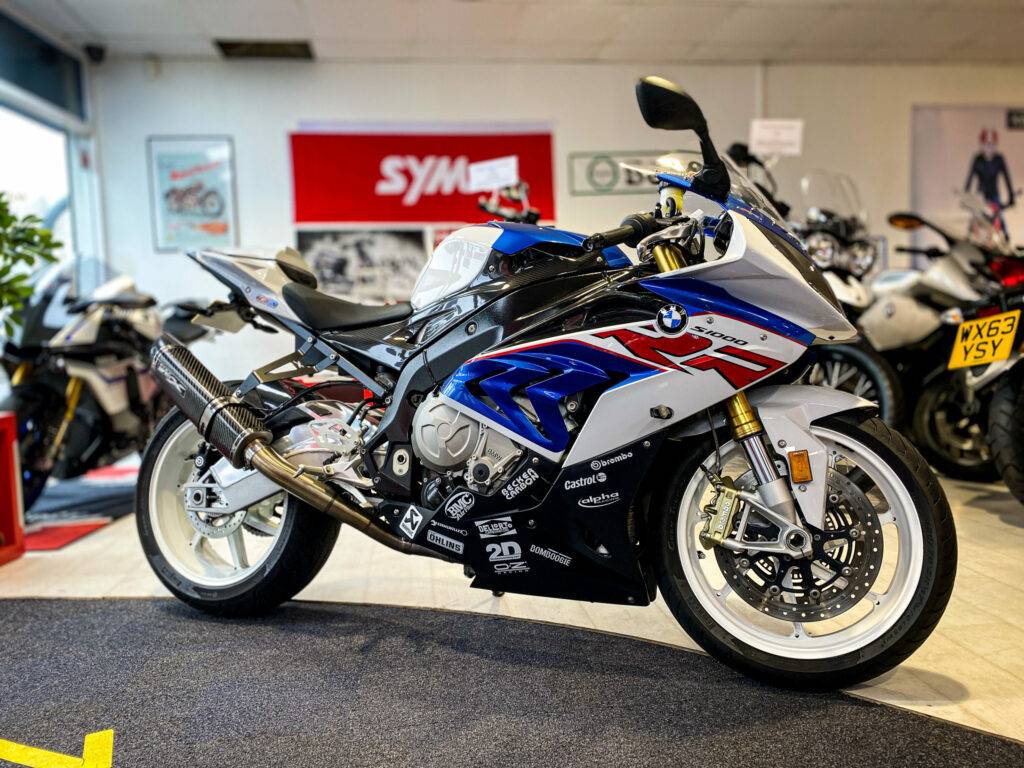 2017 TRIUMPH THUNERBIRD 1700 LT
Make TRIUMPH
Model THUNDERBIRD LT
Year 2017
Engine 1700cc
Mileage 8723
Colour White
Price SOLD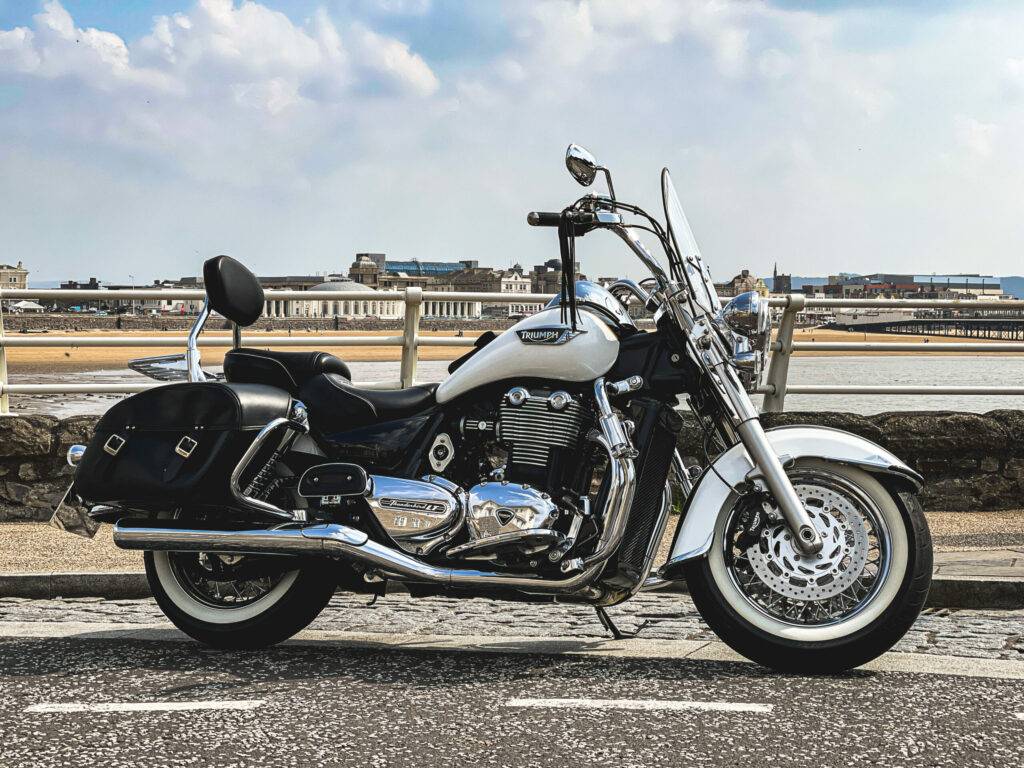 Make Yamaha
Model YZF R1M
Year 2016
Engine 1000cc Crossplane
Mileage 3680
Colour Grey
Price SOLD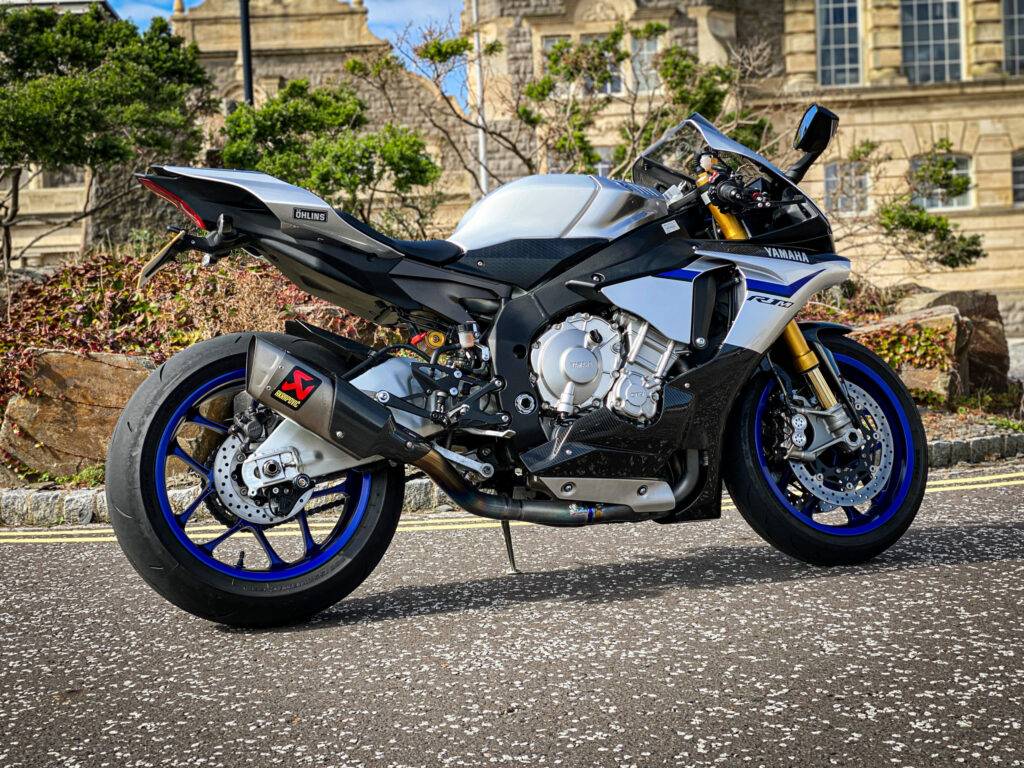 Make Hyosung
Model RT 125 D
Year 2016
Engine 125cc Single
Mileage 1260
Colour White
Price SOLD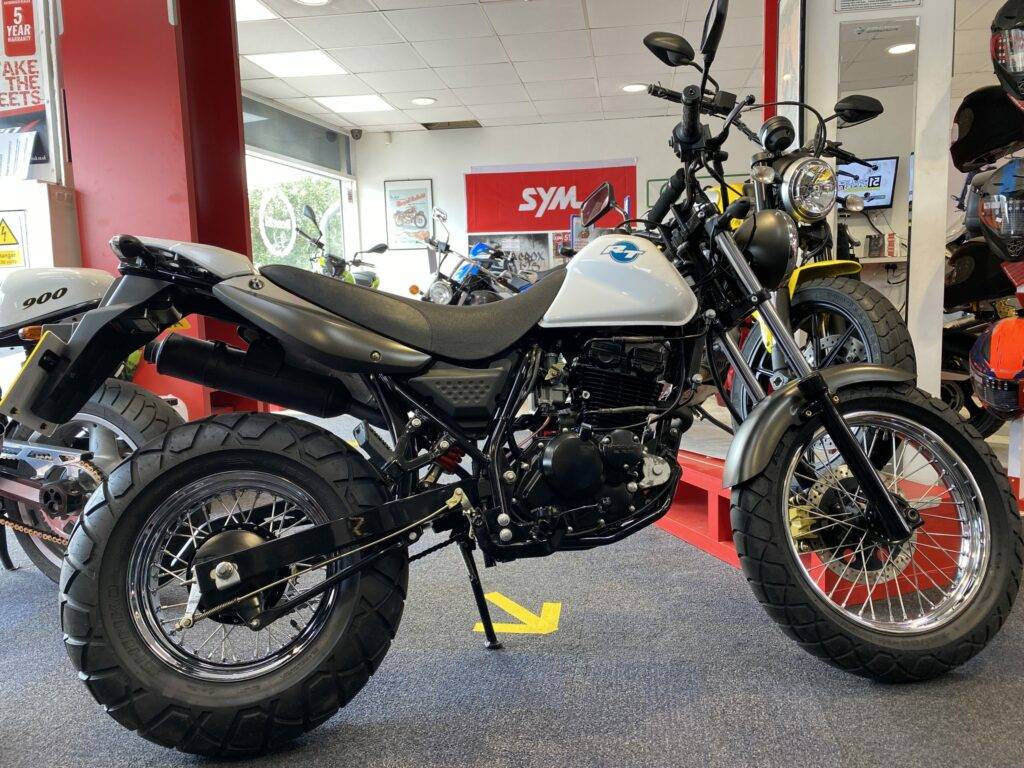 2004 Harley Davidson XL1200R
Make Harley Davidson
Model XL1200R
Year 2004
Engine 1200CC V Twin
Mileage 7790
Colour Black
Price SOLD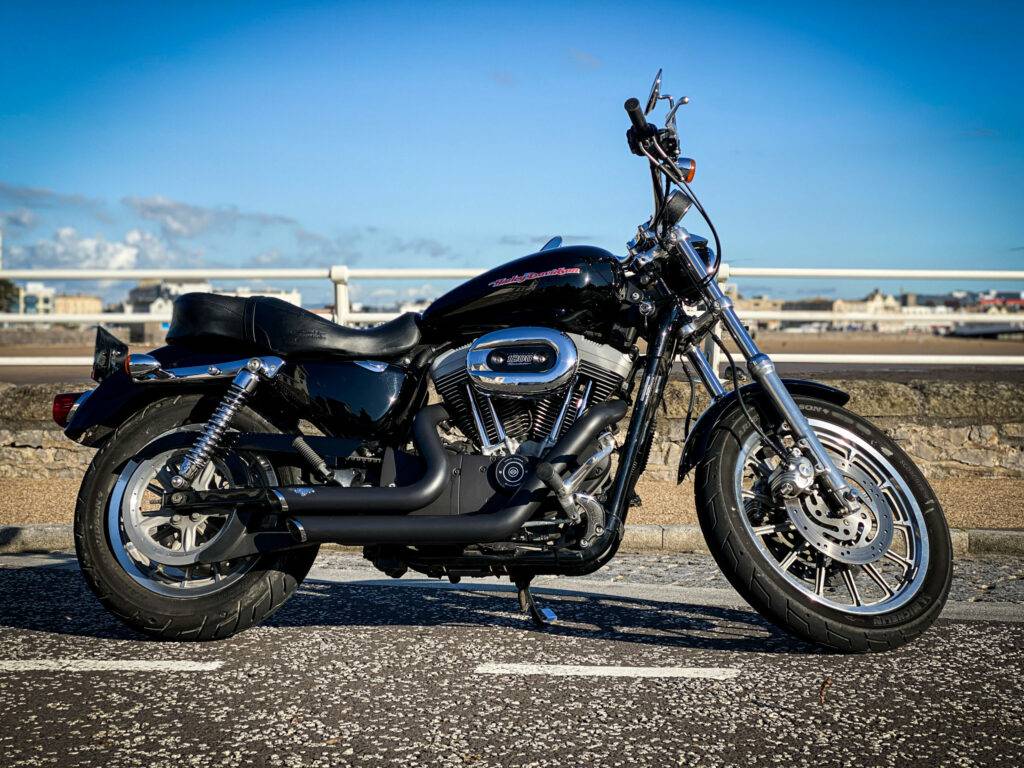 Make Honda
Model CBR 250 R
Year 2013
Engine 250cc
Mileage 760
Colour White
Price SOLD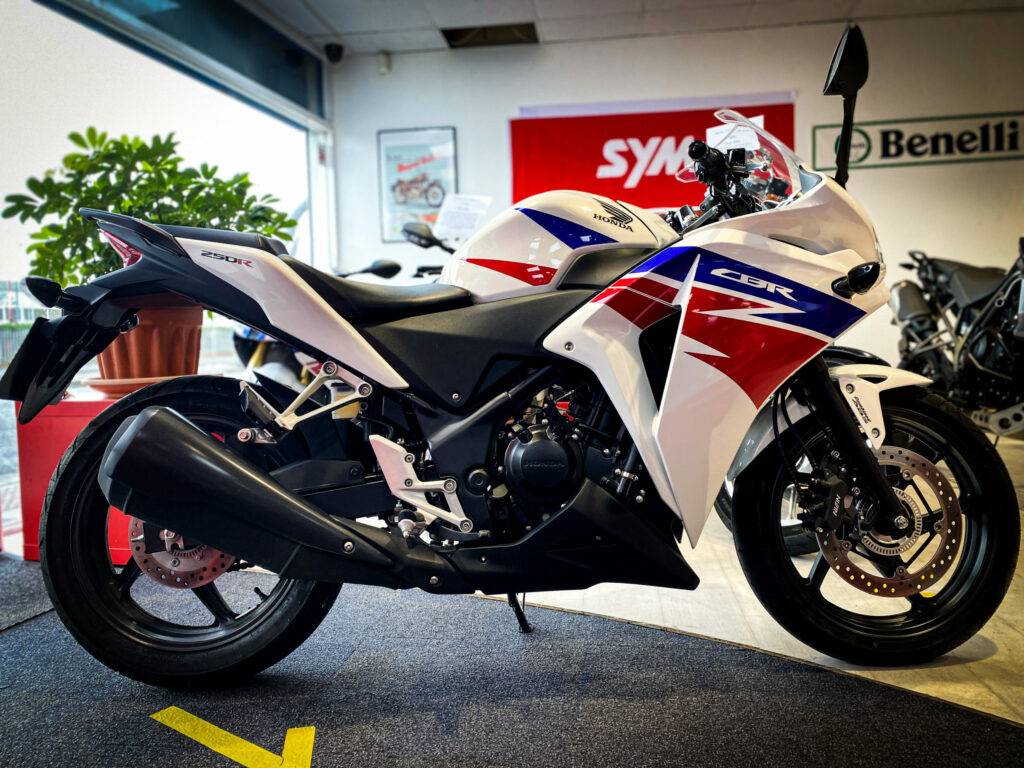 2018 Triumph Bobber Black
Make Triumph
Model Bobber Black
Year 2018
Engine 1200cc
Mileage 3005
Colour Black
Price SOLD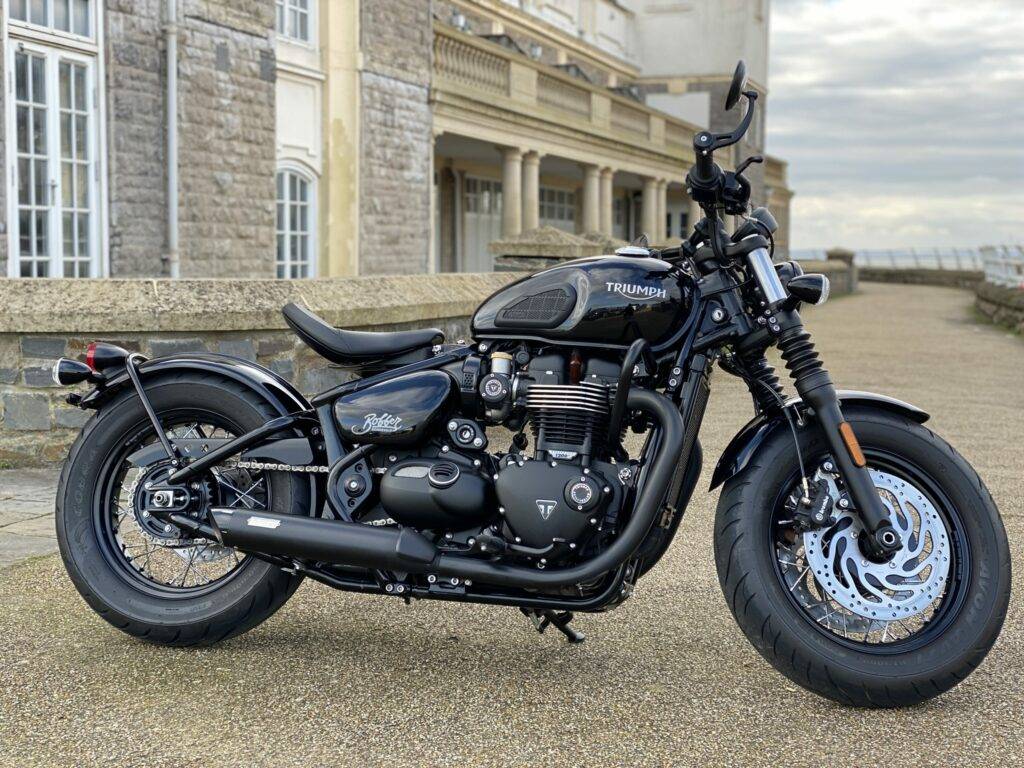 Make Honda
Model CB500 ABS
Year 2006
Engine 500cc Twin
Mileage 21708
Colour Blue
Price SOLD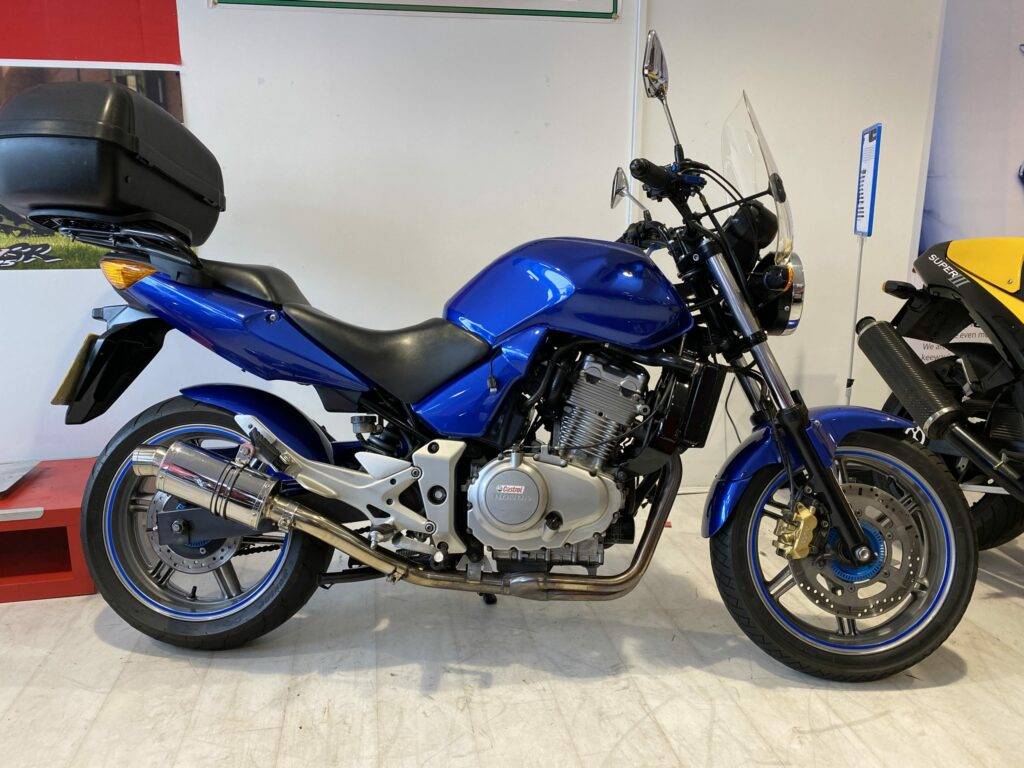 2015 Ducati Scrambler 900
Make Ducati
Model Scrambler
Year 2015
Engine 900cc
Mileage 6850
Colour Yellow
Price SOLD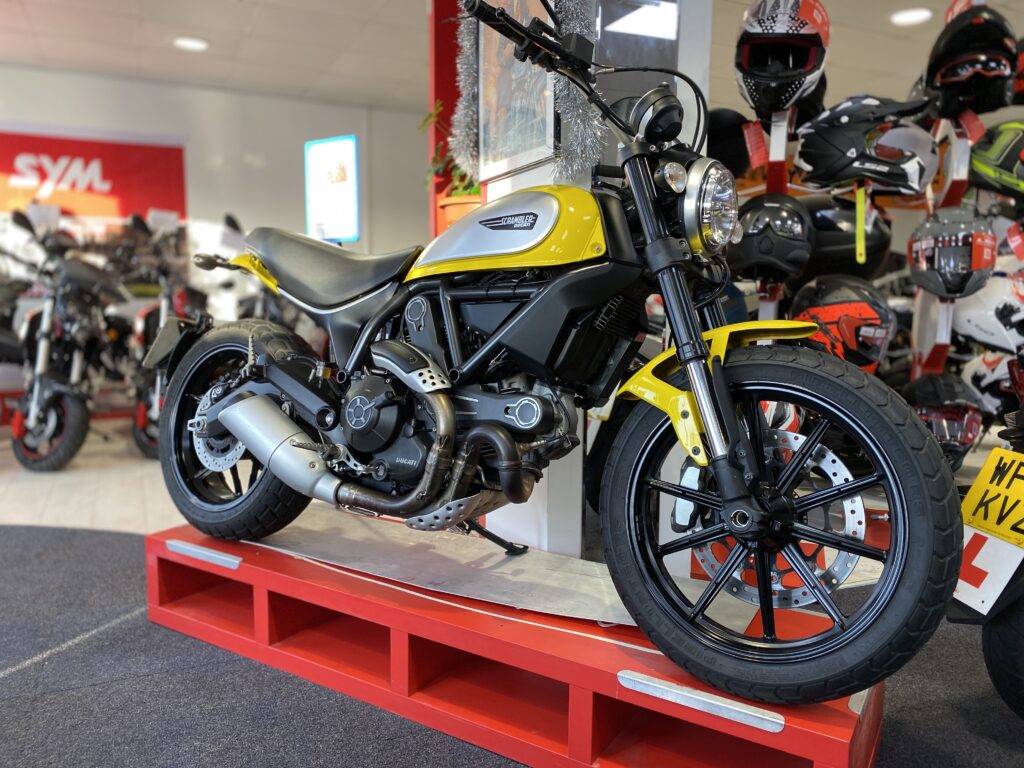 2005 Aprilia RSV1000 FACTORY R
Make Aprilia
Model RSV1000R
Year 2005
Engine 1000CC TWIN
Mileage 17307
Colour RED/BLACK
Price SOLD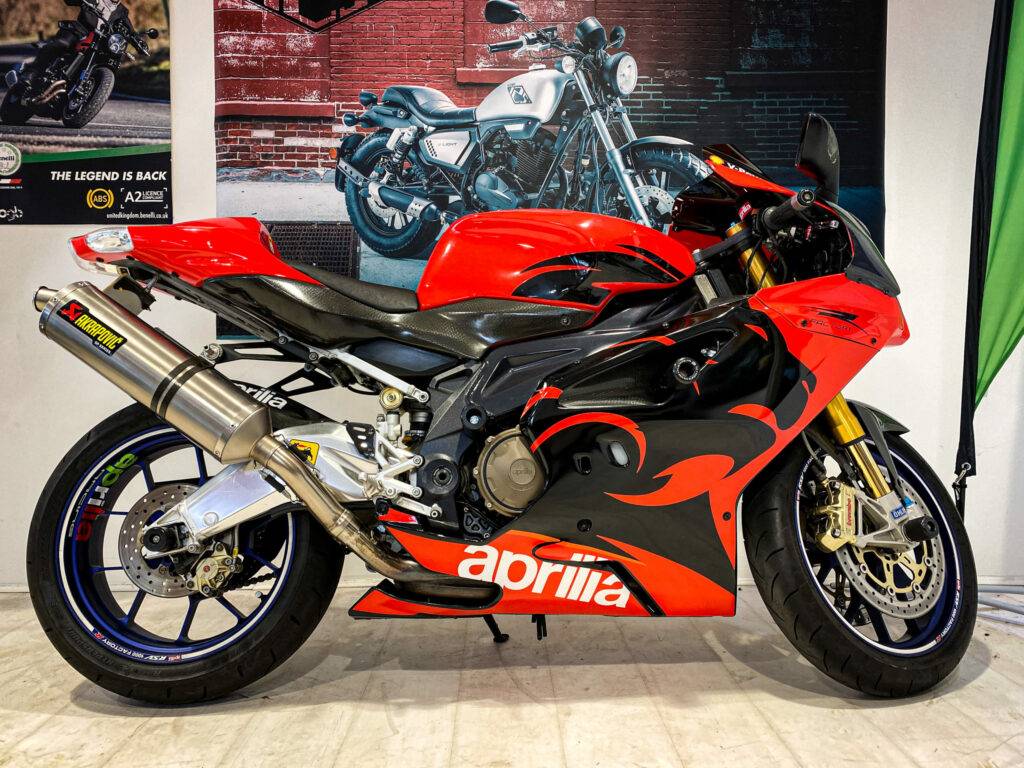 Make PEUGEOT

Model DJANGO 125

Year 2017
Engine Petrol
Mileage 1191
Colour White/Mint
Price SOLD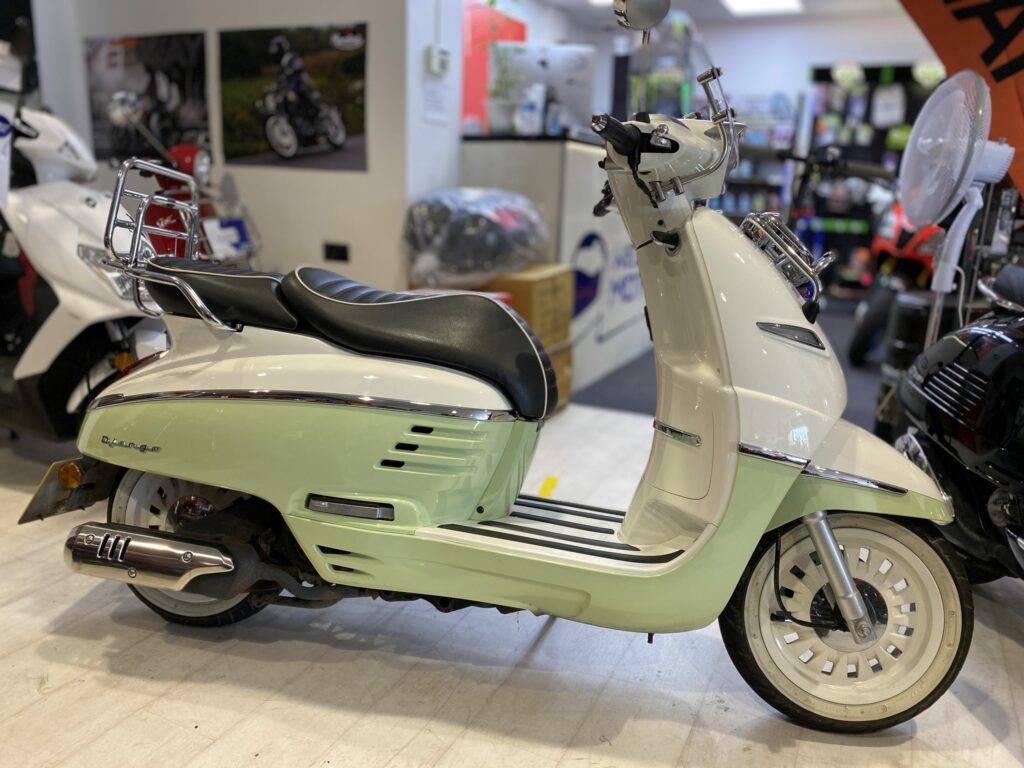 2010 Yamaha XVS 950 Midnight Star
Make Yamaha
Model XVS 950
Year 2010
Engine 950cc
Mileage 34305
Colour Blue
Price SOLD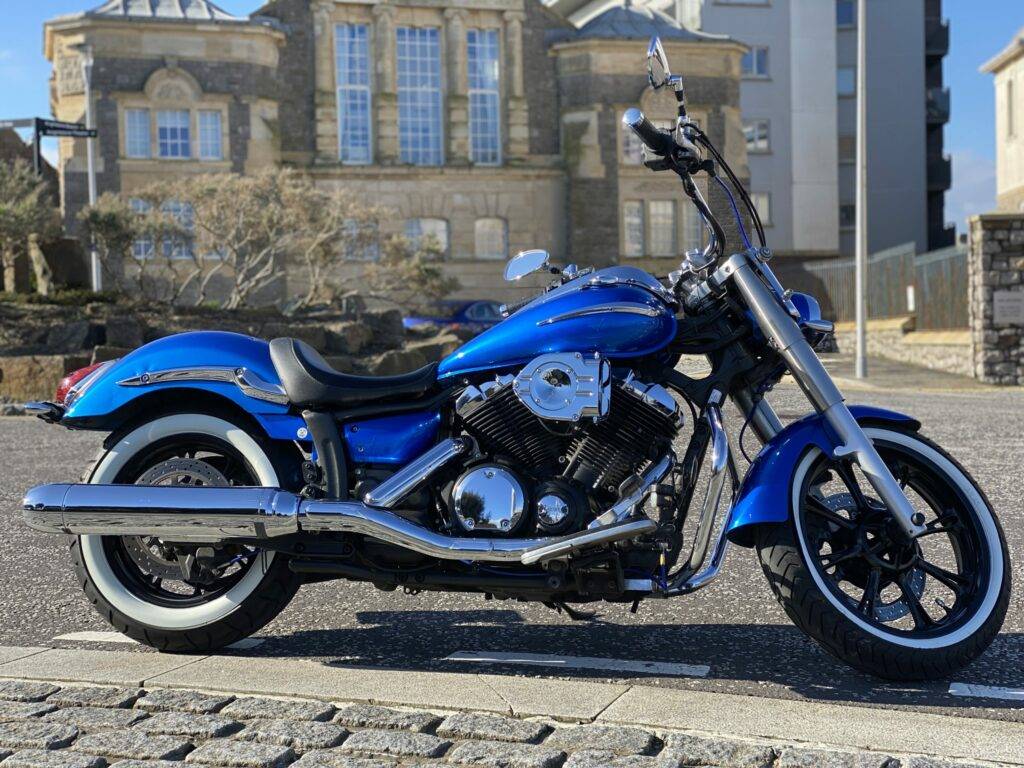 Make Honda
Model CBR 600 RR
Year 2009
Engine 600cc
Mileage 16474
Colour Red
Price SOLD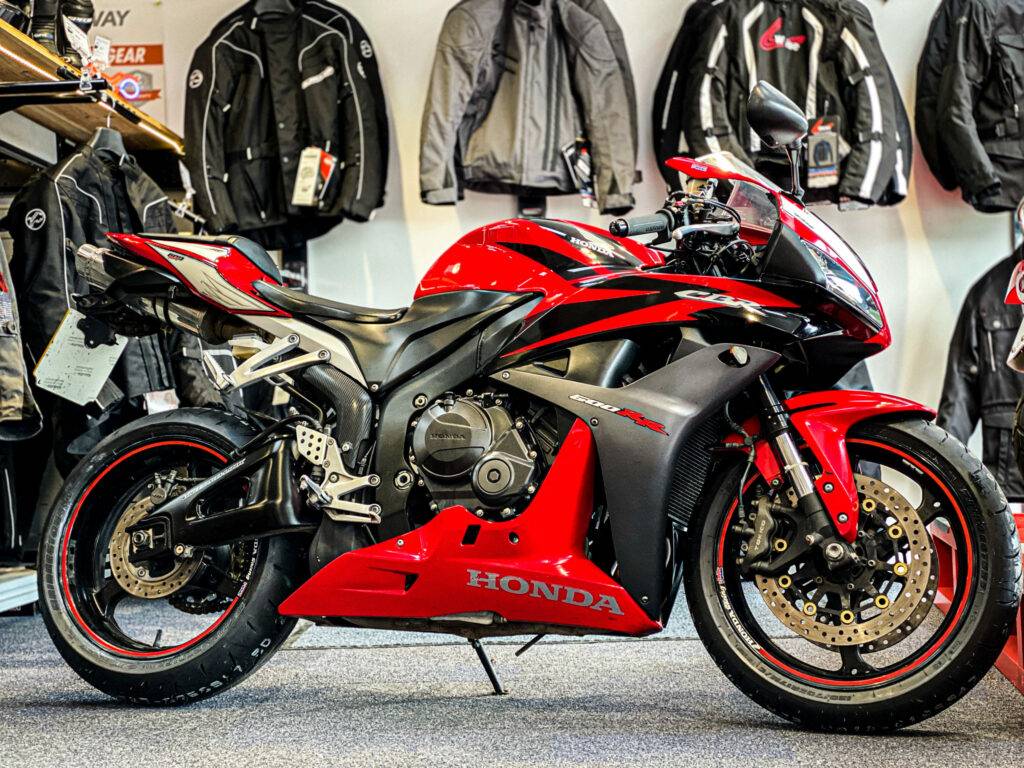 2007 Honda CBR1000RR Fireblade
Make Honda
Model CBR 1000 RR Fireblade
Year 2007
Engine 1000cc
Mileage 16178
Colour HRC

Price SOLD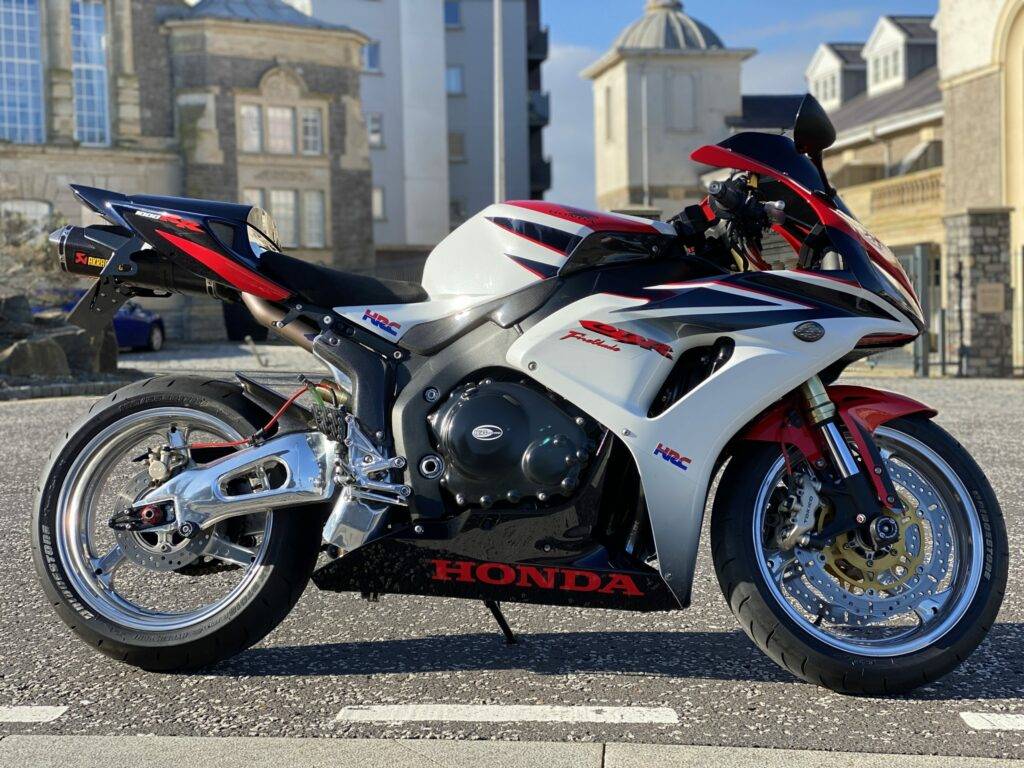 2013 Ducati Diavel Stripe 1200
Make Ducati
Model Diavel Stripe
Year 2013
Engine 1198cc
Mileage 18354
Colour Red/White
Price SOLD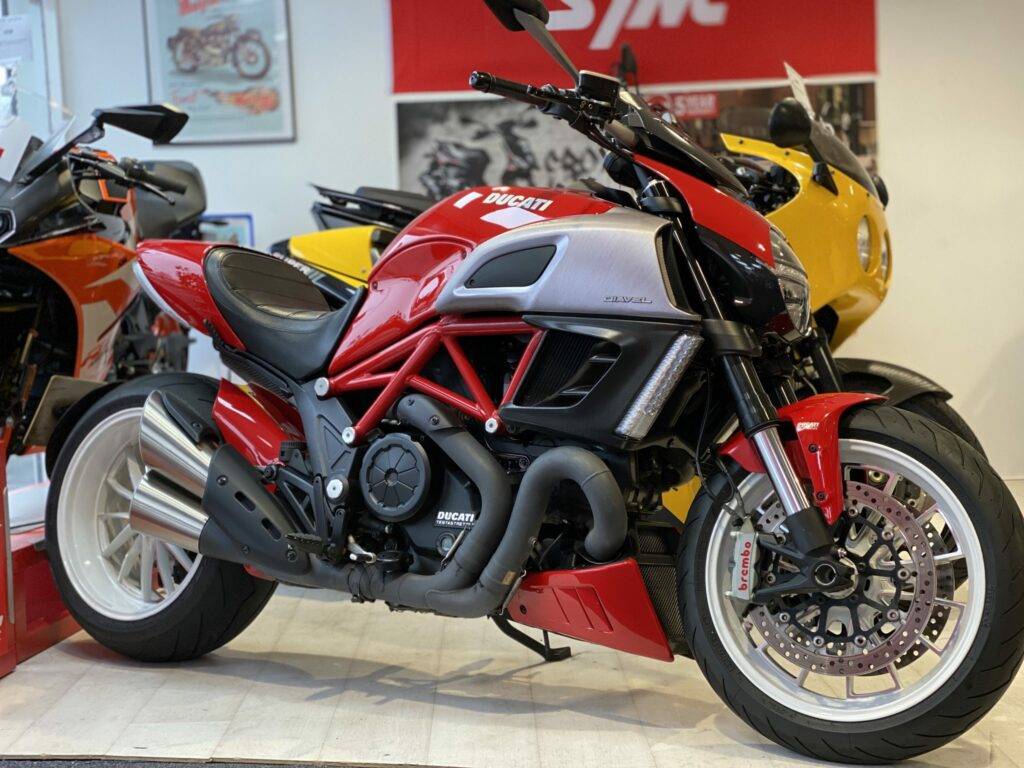 2003 Honda CB1100XX Blackbird
Make Honda
Model CB1100 XX Blackbird
Year 2003
Engine 1100cc
Mileage 12784
Colour Black
Price SOLD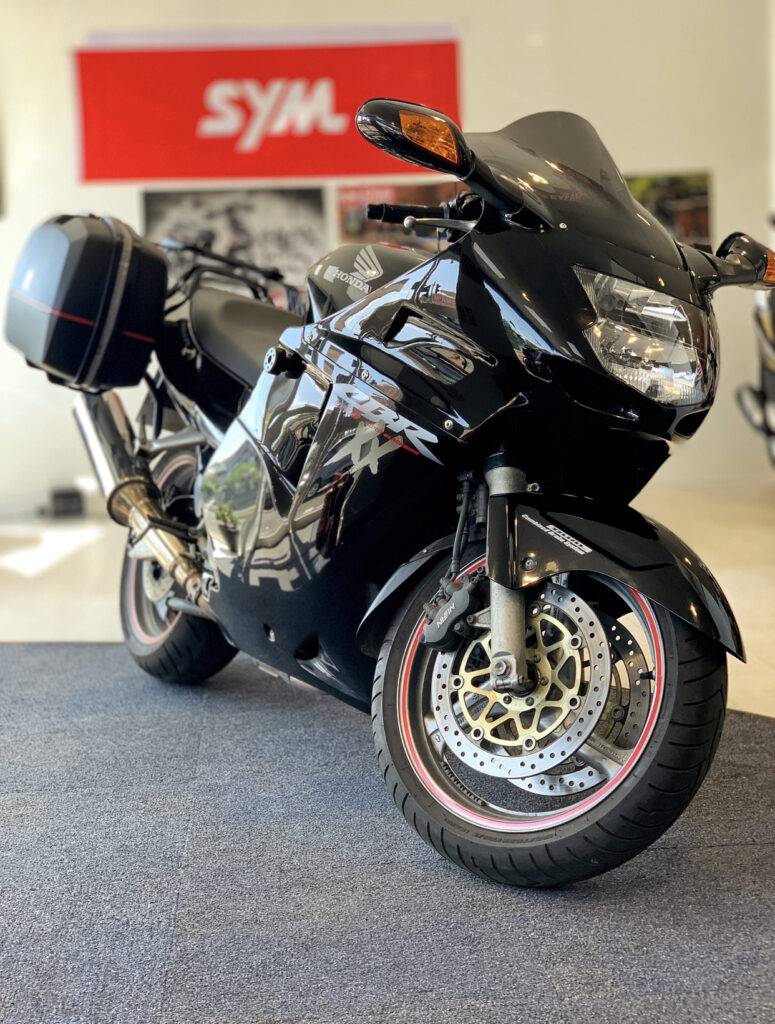 Make Yamaha
Model MT-01
Year 2007
Engine 1700cc
Mileage 28448
Colour Purple
Price SOLD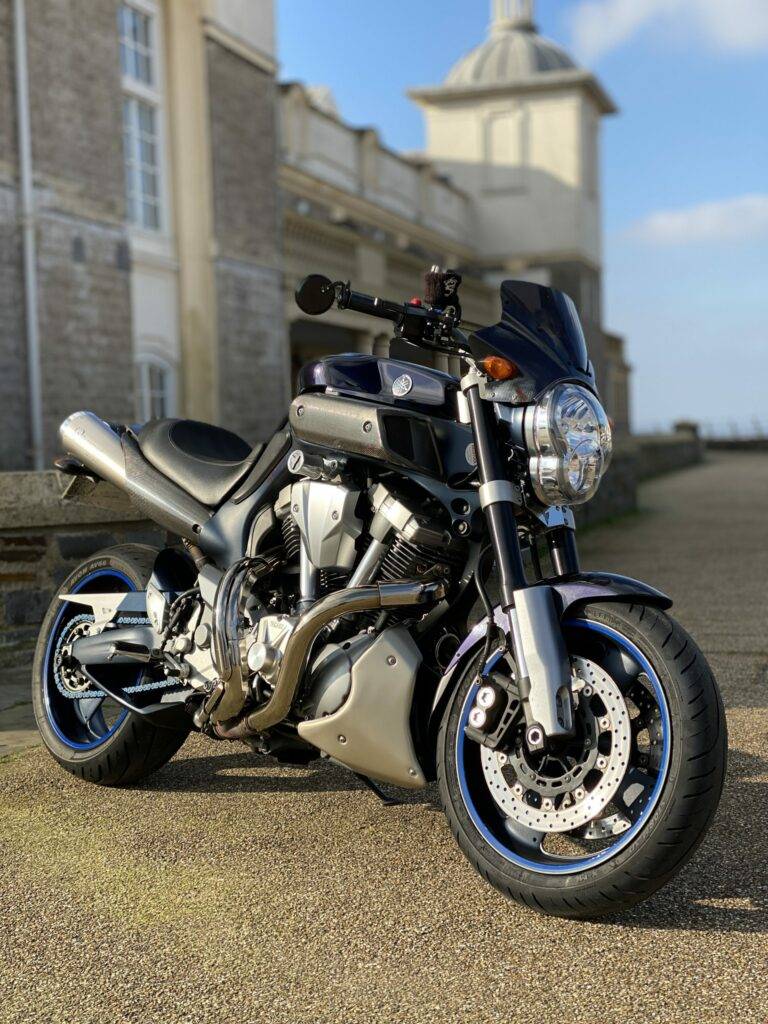 Make Yamaha
Model MT07 ABS
Year 2015
Engine 700cc
Mileage 11441
Colour Dark Armour
Price SOLD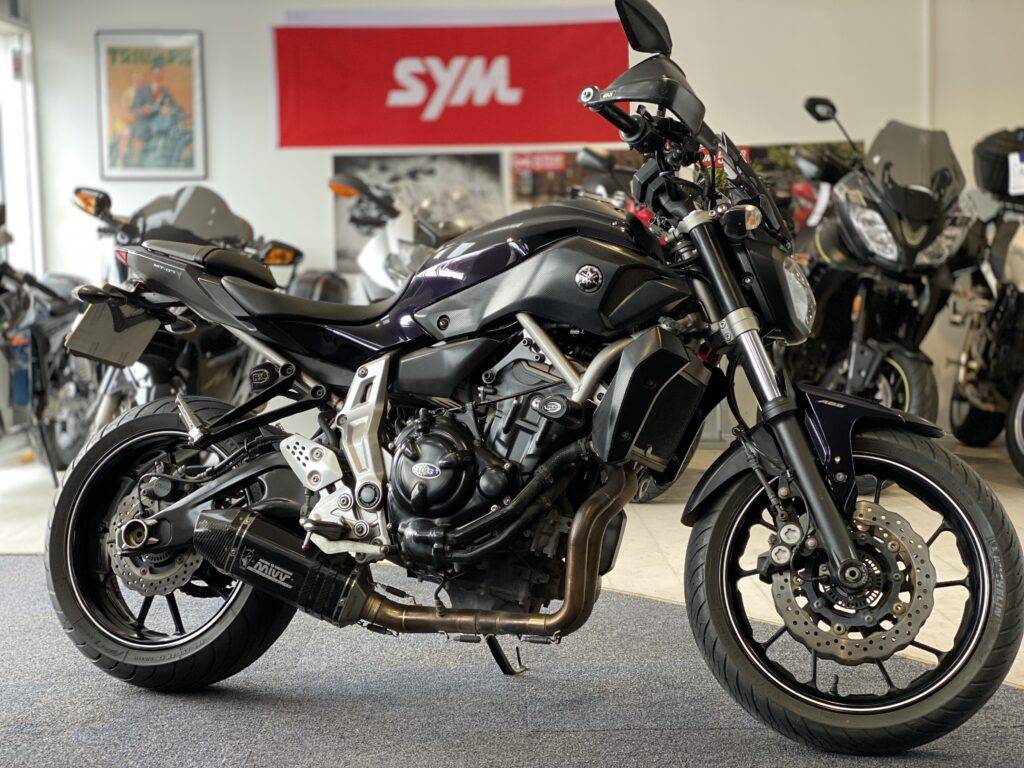 Make Suzuki
Model Inazuma
Year 2016
Engine 250cc
Mileage 4056
Colour Blue/white
Price SOLD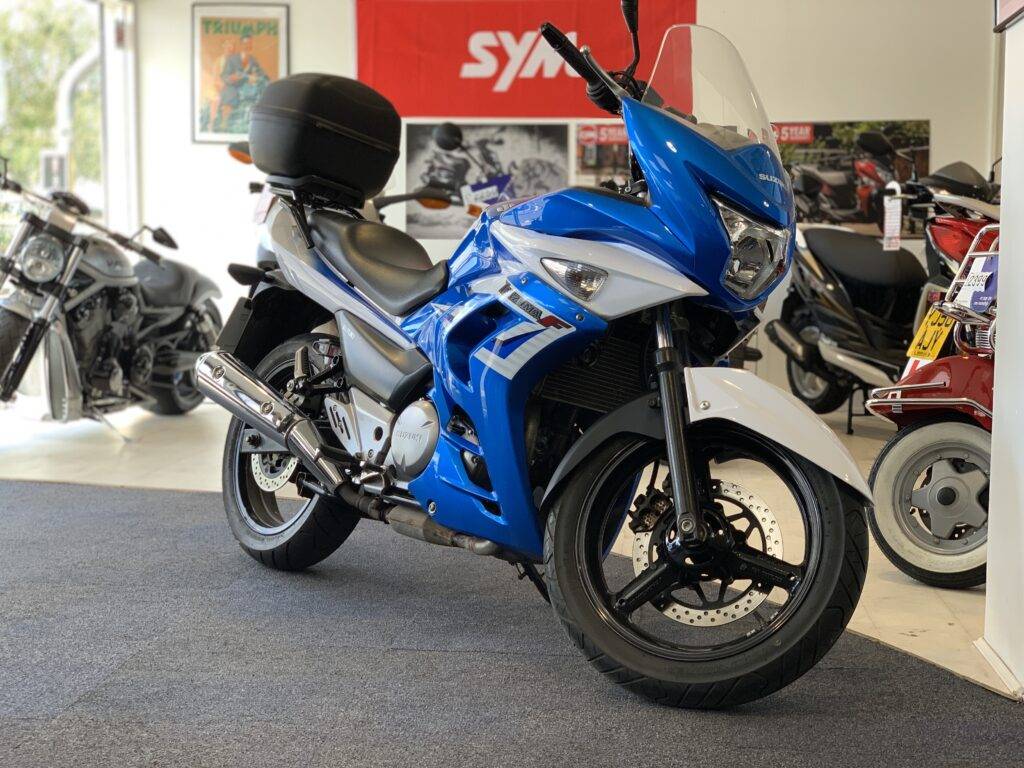 2018 Triumph Street Triple 765R LRH
Make Triumph
Model Street Triple
Year 2018
Engine 765cc
Mileage 4045
Colour Matt Black
Price SOLD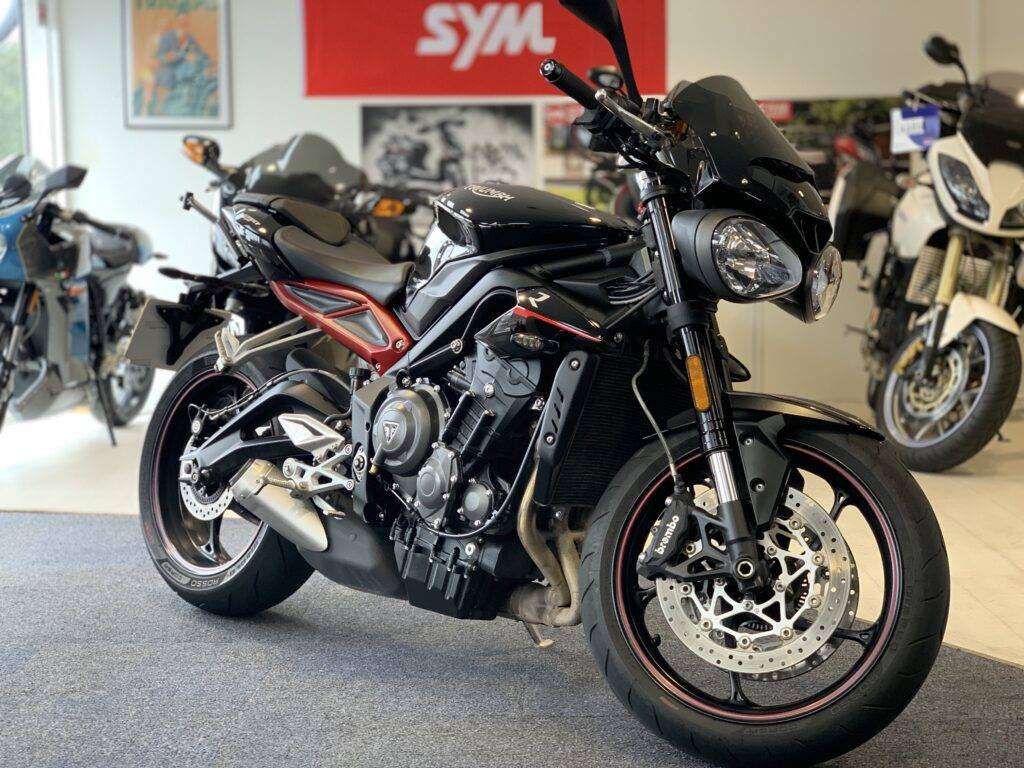 Make Honda
Model CBR 600 RR
Year 2005
Engine 600cc Inline 4
Mileage 13666
Colour Blue
Price SOLD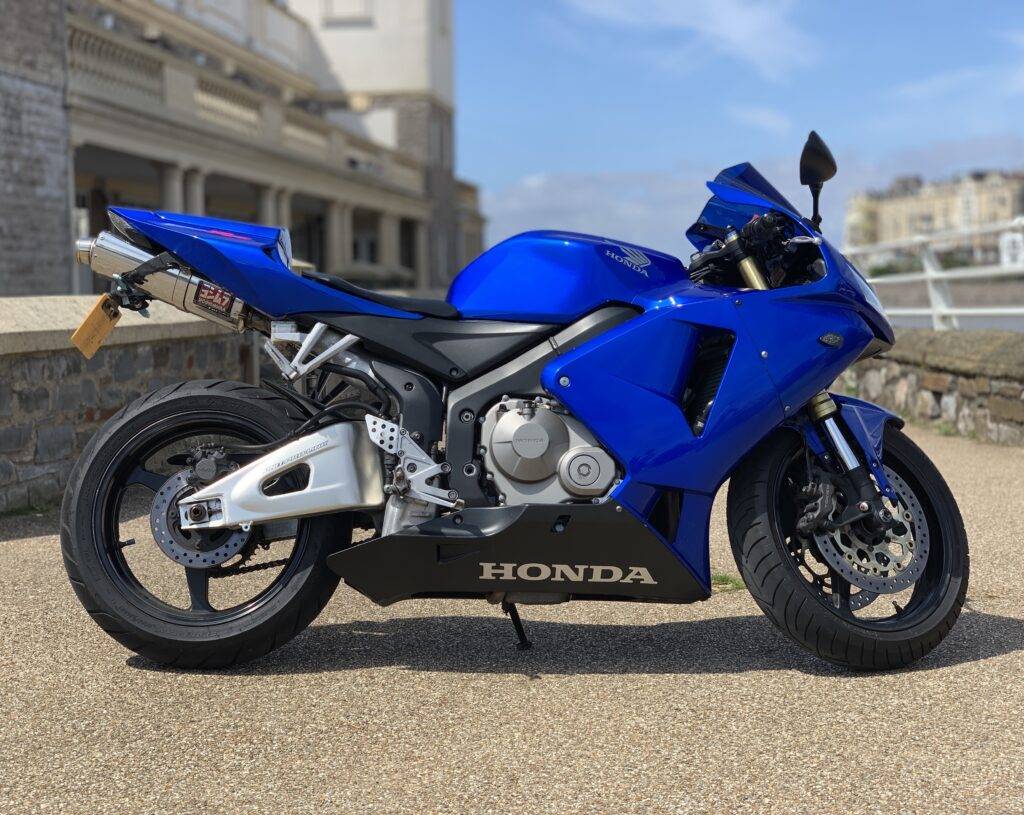 Make                  Triumph
Model                 Tiger
Year                    2007
Engine                1050cc
Mileage              14970
Colour                 White
Price                    SOLD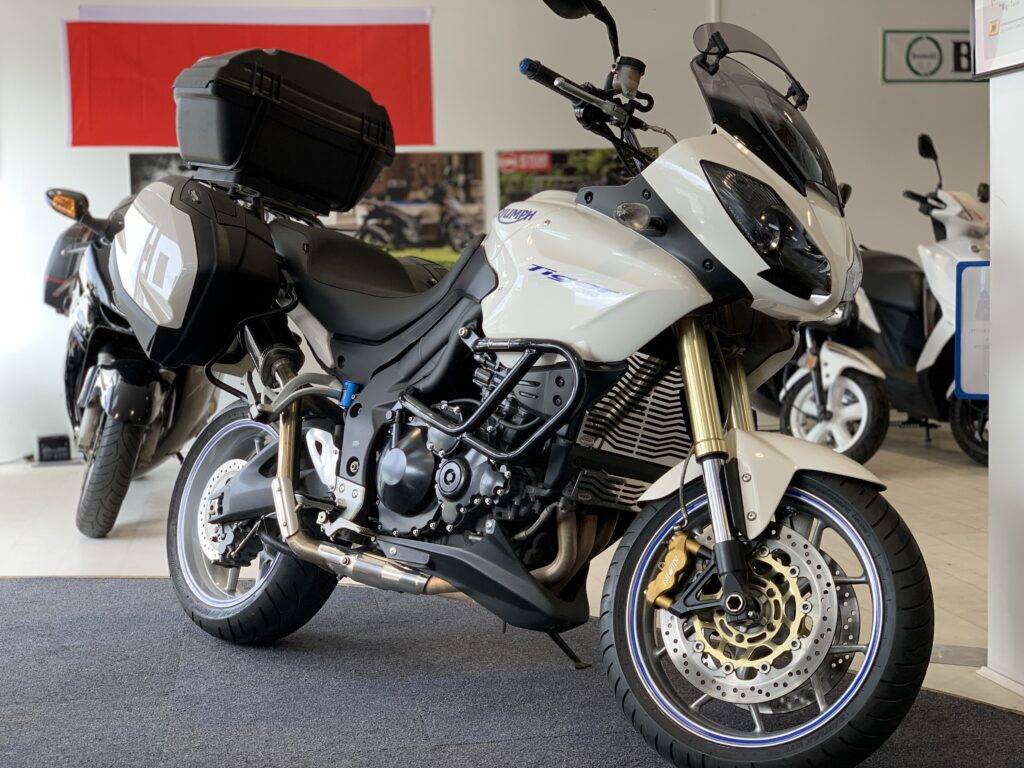 Make                  BMW
Model                S1000RR
Year                    2017
Engine                998cc
Mileage              18843
Colour                 White/Blue
Price                    SOLD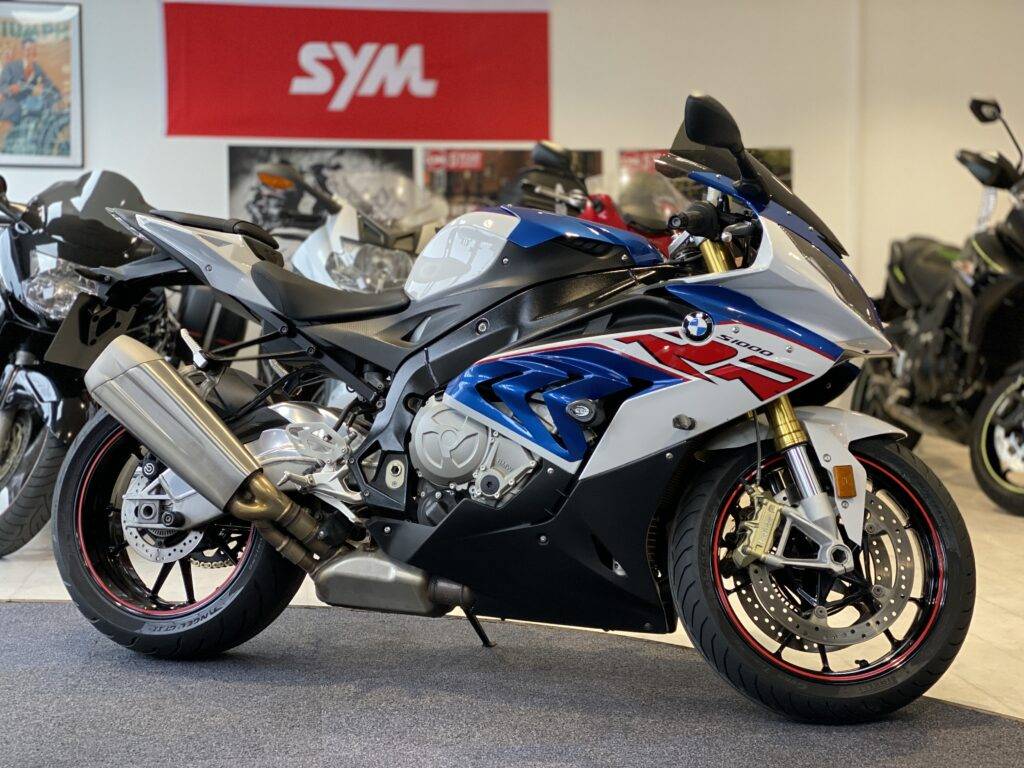 2017 Triumph Tiger Sport 1050
Make                  Triumph
Model                Tiger 1050
Year                    2017
Engine                1050cc
Mileage              8696
Colour                 Matt Black
Price                    SOLD
2014 Royal Enfield Classic 500
Make                  Royal Enfield
Model                 Classic 500
Year                    2014
Engine                500cc
Mileage              10452
Colour                 Desert Storm
Price                    SOLD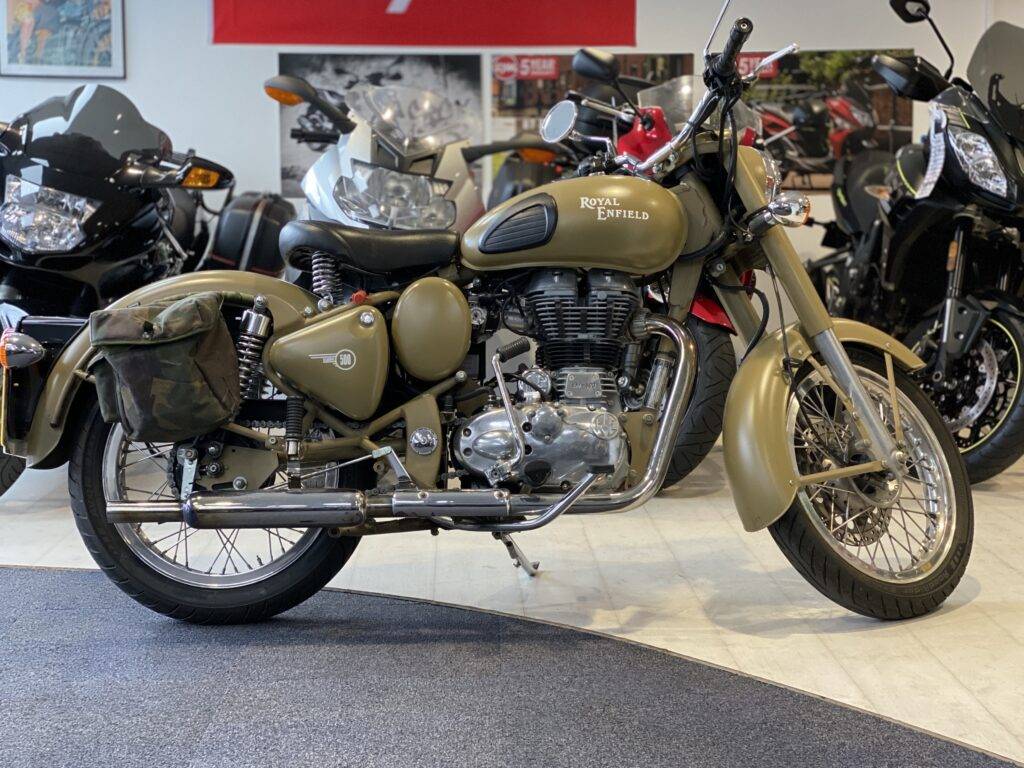 Make                  Peugeot
Model                Django
Year                    2017
Engine                50cc
Mileage              1278
Colour                 White/Red
Price                    SOLD